by Gary Alexander
July 4, 2023
On holiday weekends, I like to scour the history books to find helpful lessons that apply to us today.
A century ago, on July 5th 1923, Warren G. Harding, our 29th President, set sail with his entourage of officials from Tacoma, Washington on the U.S. Navy transport U.S.S. Henderson, bound for Alaska.
That glorious evening, they sailed by my future home in the San Juan Islands, but they did not enjoy the clear air or glorious sunset. According to his Secretary of Commerce – later our 31st President, Herbert Hoover – Harding insisted on playing bridge or poker in a cigar-filled room deep in the bowels of the ship, the kind of life choices that eventually cut Harding's life short. Returning to the U.S. from Canada on July 26, the President dined on crab while passing through our islands and complained of "severe pains in the abdomen." He cancelled his scheduled speech in San Francisco, dying there on August 2.
It was early August 3 in Plymouth Notch, Vermont, when Vice President Calvin Coolidge was awakened with the bad news by his father, a Justice of the Peace. who administered the oath of office to our 30th President – the only President born on our nation's birthday – born July 4, 1872, there in Plymouth Notch.
I bring up this story of a peaceful transfer of power a century ago since in June I reviewed 32 films for the Anthem Film Festival at this year's Freedom Fest – to be held July 12-15 in Memphis – and Coolidge is the subject of a one-hour documentary I particularly enjoyed, as the longest-serving judge on the festival's film review panel. Specifically, I'd like to review highlights of the 65-minute "Coolidge: Rediscovering an American President" compared to his progressive opponents shown in a 42-minute film, "Trust Us."
Taken together, these two films hint at what this decade resembles – an ideological battle for control of America in a replay of the Roaring 20s – a time following a major pandemic, market crash, immigrant scare, a controversial President, high inflation, racial tensions, climate change and similar disruptions.
Coolidge seemed like a godsend at the time, since Harding was subject to corruption and scandals, while Coolidge was squeaky clean in personal ethics and a principled libertarian. The film opens in Rapid City, South Dakota, in August 1927, when Gutzon Borglum, the sculptor of Mount Rushmore, offers to put the boring face of Coolidge in stone on the nearby mount next to Teddy Roosevelt. Not only does Coolidge forbid this narcissistic act, but he chooses that day to tell the press there, "I choose not to run in 1928."
Contrary to those who chose not to run due to scandals, Coolidge was at the height of his popularity when he resigned, and he was young, only 56. In 1924, he had won all 36 Northern and Western states, losing only the 12 southern states – the Democrat's Solid South. Also, contrary to rumor, Cal was not silent. He averaged two press conferences a week, 520 in five years, more than any President before or since. He just chose his words more judiciously. He also ran for and won more political offices before running for President than any other President. He was a dedicated local public servant at the micro-level first.
He was also a champion of women and minorities. When the Ku Klux Klan flourished widely and marched down Pennsylvania Avenue in their hoods by the tens of thousands in the mid-1920s, he gave a speech at the all-black Howard University praising the Black contribution to America, advocating equal rights. He had read the full Declaration of Independence as a young boy and cited it in 1925 as applying to all, including blacks, with his trademark brevity, "If all men are created equal, that is final." He also passed the 1924 Indian Citizenship Act. For Coolidge, these were moral issues. So was lowering taxes.
Coolidge called taxes larceny: "American people should work less for the government and more for themselves." He said that he didn't "cut budgets to save money, but to save people." He reduced the federal debt by one-third while cutting top tax rates in half – and the portion paid by the rich grew:
Graphs are for illustrative and discussion purposes only. Please read important disclosures at the end of this commentary.
Tax rates were cut by more than 50% while the share paid by the rich more than doubled, tax collections soared seven-fold, the national debt was cut by a third and prices remained stable. Anyone want that?
Compare Coolidge to the Progressives – Who Love Running Our Lives For Us
In the same summer that Coolidge decided not to run (1927), the movie TRUST US talks about FDR's future Brain Trust going to Russia in a ship called "The Roosevelt" (ironic, but it was named for Teddy, not Frankin, Roosevelt), containing several proponents of Progressive politics who weren't recognized at home. Stalin rolled out the Red carpet with his Potemkin villages of beautiful girls, champagne and praise – basically courting Western currency, diplomatic recognition and allies for his murderous regime. These American fanboys came back with some astounding views, which have become historically infamous:
"I've Seen the Future, and it Works." – Lincoln Steffens
"Market capitalism is a relic of a backwards past. Bring a new deal." – Stuart Chase
"America needs a more managed society" –Rexford Tugwell
"Stalin is the Greatest Living Statesman" – Walter Duranty
Taken together, these men are what Lenin called "useful idiots."  The first quote came from an early visit with Lenin. The second and third quotes are from the 1927 tour with Stalin by future "Brain Trust" whiz kids in FDR's cabinet, and the fourth is from a Pulitzer Prize-winning New York Times reporter who denied the Ukrainian famine, which killed millions, but he wrote, in 1932: "There is No Starvation."
When you look at the 1920s and 1930s, you wonder how anyone can think that "conditions are worse today than at any time in history." Sometimes I marvel at the ignorance of most Americans of our own history – but then our President recently quoted the Declaration and attributed it to the Constitution.
If you think some of today's widely-publicized problems are big now, read some history about those days:
Climate Change: The 1927 Great Mississippi Flood was the most destructive flood in American history, covering 27,000 square miles with up to 30 feet of water for several months. Then came the Dust Bowl in several waves in the 1930s, destroying millions of acres of farmland. Is anything worse happening today?
Global Warming: Fully half of all U.S. State heat records were set from 1925 to 1939, mostly in the Dust Bowl years, and they still stand, after 85+ years. Only six new state heat records have been set since 1996.
Race Relations: Immigration to America was virtually wide open from 1890 to 1915. From 1919 on, there was a backlash of suspicion and extradition of many immigrants, fueling a revival of the Ku Klux Klan, with 25,000 Klan members marching in their robes down Pennsylvania Avenue in DC in 1925.
Politics-1920s: Coolidge overwhelmed his two opponents in 1924, the wild-eyed "Progressive," Robert LaFollette from Wisconsin and Democrat John Davis. Coolidge's policies and honesty were so respected he won 56% of the popular vote and he won all 36 Northern and Western states in the electoral college.
Politics-1930s: When FDR came to power in 1933, his Brain Trust assured him Americans wanted to be led like sheep, so various New Deal policies told us all what price and size nearly all products should be, but a family of kosher butchers brought a case before the Supreme court. Washington bureaucrats told the butchers: "How dare you tell us what the price of a chicken should be? We're agricultural economists." But the Supreme Court backed the butchers on May 27, 1935 – a day the bureaucrats call Black Monday.
The question posed by the film "Trust Us" is: "Will we continue to cede power to these experts?" After a century of grand experiments, of theorizing and moralizing and failures, why not re-discover freedom?
P.S. Louis Navellier will be speaking at Freedom Fest this year. It runs July 12-15 in Memphis. If you wish to inquire about attendance, go to the Freedom Fest website for details.
All content above represents the opinion of Gary Alexander of Navellier & Associates, Inc.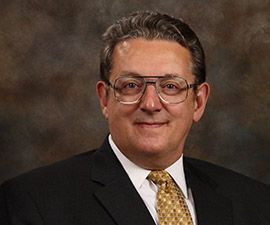 Gary Alexander
SENIOR EDITOR
Gary Alexander has been Senior Writer at Navellier since 2009.  He edits Navellier's weekly Marketmail and writes a weekly Growth Mail column, in which he uses market history to support the case for growth stocks.  For the previous 20 years before joining Navellier, he was Senior Executive Editor at InvestorPlace Media (formerly Phillips Publishing), where he worked with several leading investment analysts, including Louis Navellier (since 1997), helping launch Louis Navellier's Blue Chip Growth and Global Growth newsletters.
Prior to that, Gary edited Wealth Magazine and Gold Newsletter and wrote various investment research reports for Jefferson Financial in New Orleans in the 1980s.  He began his financial newsletter career with KCI Communications in 1980, where he served as consulting editor for Personal Finance newsletter while serving as general manager of KCI's Alexandria House book division.  Before that, he covered the economics beat for news magazines. All content of "Growth Mail" represents the opinion of Gary Alexander
Important Disclosures:
Although information in these reports has been obtained from and is based upon sources that Navellier believes to be reliable, Navellier does not guarantee its accuracy and it may be incomplete or condensed. All opinions and estimates constitute Navellier's judgment as of the date the report was created and are subject to change without notice. These reports are for informational purposes only and are not a solicitation for the purchase or sale of a security. Any decision to purchase securities mentioned in these reports must take into account existing public information on such securities or any registered prospectus.To the extent permitted by law, neither Navellier & Associates, Inc., nor any of its affiliates, agents, or service providers assumes any liability or responsibility nor owes any duty of care for any consequences of any person acting or refraining to act in reliance on the information contained in this communication or for any decision based on it.
Past performance is no indication of future results. Investment in securities involves significant risk and has the potential for partial or complete loss of funds invested. It should not be assumed that any securities recommendations made by Navellier. in the future will be profitable or equal the performance of securities made in this report. Dividend payments are not guaranteed. The amount of a dividend payment, if any, can vary over time and issuers may reduce dividends paid on securities in the event of a recession or adverse event affecting a specific industry or issuer.
None of the stock information, data, and company information presented herein constitutes a recommendation by Navellier or a solicitation to buy or sell any securities. Any specific securities identified and described do not represent all of the securities purchased, sold, or recommended for advisory clients. The holdings identified do not represent all of the securities purchased, sold, or recommended for advisory clients and the reader should not assume that investments in the securities identified and discussed were or will be profitable.
Information presented is general information that does not take into account your individual circumstances, financial situation, or needs, nor does it present a personalized recommendation to you. Individual stocks presented may not be suitable for every investor. Investment in securities involves significant risk and has the potential for partial or complete loss of funds invested. Investment in fixed income securities has the potential for the investment return and principal value of an investment to fluctuate so that an investor's holdings, when redeemed, may be worth less than their original cost.
One cannot invest directly in an index. Index is unmanaged and index performance does not reflect deduction of fees, expenses, or taxes. Presentation of Index data does not reflect a belief by Navellier that any stock index constitutes an investment alternative to any Navellier equity strategy or is necessarily comparable to such strategies. Among the most important differences between the Indices and Navellier strategies are that the Navellier equity strategies may (1) incur material management fees, (2) concentrate its investments in relatively few stocks, industries, or sectors, (3) have significantly greater trading activity and related costs, and (4) be significantly more or less volatile than the Indices.
ETF Risk: We may invest in exchange traded funds ("ETFs") and some of our investment strategies are generally fully invested in ETFs. Like traditional mutual funds, ETFs charge asset-based fees, but they generally do not charge initial sales charges or redemption fees and investors typically pay only customary brokerage fees to buy and sell ETF shares. The fees and costs charged by ETFs held in client accounts will not be deducted from the compensation the client pays Navellier. ETF prices can fluctuate up or down, and a client account could lose money investing in an ETF if the prices of the securities owned by the ETF go down. ETFs are subject to additional risks:
ETF shares may trade above or below their net asset value;
An active trading market for an ETF's shares may not develop or be maintained;
The value of an ETF may be more volatile than the underlying portfolio of securities the ETF is designed to track;
The cost of owning shares of the ETF may exceed those a client would incur by directly investing in the underlying securities; and
Trading of an ETF's shares may be halted if the listing exchange's officials deem it appropriate, the shares are delisted from the exchange, or the activation of market-wide "circuit breakers" (which are tied to large decreases in stock prices) halts stock trading generally.
Grader Disclosures: Investment in equity strategies involves substantial risk and has the potential for partial or complete loss of funds invested. The sample portfolio and any accompanying charts are for informational purposes only and are not to be construed as a solicitation to buy or sell any financial instrument and should not be relied upon as the sole factor in an investment making decision. As a matter of normal and important disclosures to you, as a potential investor, please consider the following: The performance presented is not based on any actual securities trading, portfolio, or accounts, and the reported performance of the A, B, C, D, and F portfolios (collectively the "model portfolios") should be considered mere "paper" or pro forma performance results based on Navellier's research.
Investors evaluating any of Navellier & Associates, Inc.'s, (or its affiliates') Investment Products must not use any information presented here, including the performance figures of the model portfolios, in their evaluation of any Navellier Investment Products. Navellier Investment Products include the firm's mutual funds and managed accounts. The model portfolios, charts, and other information presented do not represent actual funded trades and are not actual funded portfolios. There are material differences between Navellier Investment Products' portfolios and the model portfolios, research, and performance figures presented here. The model portfolios and the research results (1) may contain stocks or ETFs that are illiquid and difficult to trade; (2) may contain stock or ETF holdings materially different from actual funded Navellier Investment Product portfolios; (3) include the reinvestment of all dividends and other earnings, estimated trading costs, commissions, or management fees; and, (4) may not reflect prices obtained in an actual funded Navellier Investment Product portfolio. For these and other reasons, the reported performances of model portfolios do not reflect the performance results of Navellier's actually funded and traded Investment Products. In most cases, Navellier's Investment Products have materially lower performance results than the performances of the model portfolios presented.
This report contains statements that are, or may be considered to be, forward-looking statements. All statements that are not historical facts, including statements about our beliefs or expectations, are "forward-looking statements" within the meaning of The U.S. Private Securities Litigation Reform Act of 1995. These statements may be identified by such forward-looking terminology as "expect," "estimate," "plan," "intend," "believe," "anticipate," "may," "will," "should," "could," "continue," "project," or similar statements or variations of such terms. Our forward-looking statements are based on a series of expectations, assumptions, and projections, are not guarantees of future results or performance, and involve substantial risks and uncertainty as described in Form ADV Part 2A of our filing with the Securities and Exchange Commission (SEC), which is available at www.adviserinfo.sec.gov or by requesting a copy by emailing info@navellier.com. All of our forward-looking statements are as of the date of this report only. We can give no assurance that such expectations or forward-looking statements will prove to be correct. Actual results may differ materially. You are urged to carefully consider all such factors.
FEDERAL TAX ADVICE DISCLAIMER: As required by U.S. Treasury Regulations, you are informed that, to the extent this presentation includes any federal tax advice, the presentation is not written by Navellier to be used, and cannot be used, for the purpose of avoiding federal tax penalties. Navellier does not advise on any income tax requirements or issues. Use of any information presented by Navellier is for general information only and does not represent tax advice either express or implied. You are encouraged to seek professional tax advice for income tax questions and assistance.
IMPORTANT NEWSLETTER DISCLOSURE:The hypothetical performance results for investment newsletters that are authored or edited by Louis Navellier, including Louis Navellier's Growth Investor, Louis Navellier's Breakthrough Stocks, Louis Navellier's Accelerated Profits, and Louis Navellier's Platinum Club, are not based on any actual securities trading, portfolio, or accounts, and the newsletters' reported hypothetical performances should be considered mere "paper" or proforma hypothetical performance results and are not actual performance of real world trades.  Navellier & Associates, Inc. does not have any relation to or affiliation with the owner of these newsletters. There are material differences between Navellier Investment Products' portfolios and the InvestorPlace Media, LLC newsletter portfolios authored by Louis Navellier. The InvestorPlace Media, LLC newsletters contain hypothetical performance that do not include transaction costs, advisory fees, or other fees a client might incur if actual investments and trades were being made by an investor. As a result, newsletter performance should not be used to evaluate Navellier Investment services which are separate and different from the newsletters. The owner of the newsletters is InvestorPlace Media, LLC and any questions concerning the newsletters, including any newsletter advertising or hypothetical Newsletter performance claims, (which are calculated solely by Investor Place Media and not Navellier) should be referred to InvestorPlace Media, LLC at (800) 718-8289.
Please note that Navellier & Associates and the Navellier Private Client Group are managed completely independent of the newsletters owned and published by InvestorPlace Media, LLC and written and edited by Louis Navellier, and investment performance of the newsletters should in no way be considered indicative of potential future investment performance for any Navellier & Associates separately managed account portfolio. Potential investors should consult with their financial advisor before investing in any Navellier Investment Product.
Navellier claims compliance with Global Investment Performance Standards (GIPS). To receive a complete list and descriptions of Navellier's composites and/or a presentation that adheres to the GIPS standards, please contact Navellier or click here. It should not be assumed that any securities recommendations made by Navellier & Associates, Inc. in the future will be profitable or equal the performance of securities made in this report.
FactSet Disclosure: Navellier does not independently calculate the statistical information included in the attached report. The calculation and the information are provided by FactSet, a company not related to Navellier. Although information contained in the report has been obtained from FactSet and is based on sources Navellier believes to be reliable, Navellier does not guarantee its accuracy, and it may be incomplete or condensed. The report and the related FactSet sourced information are provided on an "as is" basis. The user assumes the entire risk of any use made of this information. Investors should consider the report as only a single factor in making their investment decision. The report is for informational purposes only and is not intended as an offer or solicitation for the purchase or sale of a security. FactSet sourced information is the exclusive property of FactSet. Without prior written permission of FactSet, this information may not be reproduced, disseminated or used to create any financial products. All indices are unmanaged and performance of the indices include reinvestment of dividends and interest income, unless otherwise noted, are not illustrative of any particular investment and an investment cannot be made in any index. Past performance is no guarantee of future results.