by Gary Alexander
July 18, 2023
The Conference Board – those folks that said a recession was "99% certain" this year – just reported that their June Consumer Confidence survey turned positive for the first time since January of 2022.
That 17-month run of negative sentiment was the second longest streak since 1987, trailing only the 18-month run from November 2007 to April 2009. That's a sad statistic, since that means investors were downbeat during the first nine months of 2022 (understandable), but also during the huge run of profits since the market bottomed out on October 12-14, 2022. Optimism is risky, but pessimism seems riskier!
Index
Oct. 13, 2022
July 14, 2023
9-Month Gains
NASDAQ Composite
10,088.83
14,113.70
+39.9%
S&P 500
3,491.58
 4,505.42
+29.0%
Dow Jones Industrials
28,660.94
34,509.03
+20.4%

Data Source: Yahoo! Finance
This post-mortem is not limited to the rear-view mirror. Starting in May and June of 2022, I indicated a market bottom was likely in October 2022, based on history and fundamentals. In August and September, my compatriot here, Jason Bodner, said the same thing. We anticipated this sharp rally well in advance.
What's next? Bespoke Investment Group reported that 2023 is the 23rd year since 1945 in which the S&P 500 rallied over 10% in the first half of the year. In all 22 prior years with double-digit percentage gains in the first half, the median second-half performance was a gain of 10%, rising in 18 of 22 years (82%).
In the 55 years when the S&P 500 was either down, or up less than 10% in the first half, the median second half performance was a gain of just 3.5%, or about one-third as much. We're off to a promising start to the second half, but two weeks don't matter much in the long run. We can always see corrections:
On July 16-17, 1990, the Dow showed no change, closing a whisker shy of 3,000 at 2999.75 two days in a row. That was the start of a 21% 12-week bear market, but it was also the start of the best decade of the 20th
On July 17, 1998, the Dow closed at a then all-time high of 9,338. Then came the Russian Ruble crisis and a big hedge fund collapse. The Dow fell 19% by the end of August, but it soon rebounded to 9,330 by Thanksgiving.
These examples underline the virtue of long-term investing. Dr. Jeremy Siegel first published his book "Stocks for the Long Run" in 1994, before the tech-stock boom began in 1995. Born in 1945, like me, Siegel has seen a lot of ups and downs, so he knows the ups far outweigh the downs in time and power.
Just after the turn of the century, three scholars examined 16 global markets and found that the same was true in the 101 stormy years from 1900 to 2000 in 11 European nations, plus the U.S., Australia, South Africa, Canada, and war-torn Japan. It didn't matter that some of these economies were destroyed and had to rebuild from scratch. Their detailed findings were published in 2002 as "Triumph of the Optimists."
In the 21st Century, Louis Navellier and I have also followed the daily economic encouragements of our favorite economist, Dr. Ed Yardeni. His many statistical and market insights are captured in several books, most notably in "Predicting the Markets." I recommend reviewing all three of these books:
In addition, my friend and Salish Sea neighbor Keith Fitz-Gerald offers a morning update that is often brisker than a cup of coffee. He calls it "The Morning 5 with Fitz: 5 Ideas in 5 Minutes." He began last Friday's offering by saying "Optimism is the only true path to profits. Why? Simple." Two main points:
A positive mindset drives proactive action: Optimism requires proactive decision-making and a willingness to take calculated risks. That's why optimistic investors are more likely to identify opportunities, make strategic investments, and capitalize on market trends. This proactive approach, in turn, leads to higher returns and greater success over time.
Confidence attracts investment and fuels market growth: Optimism breeds confidence, which is a powerful catalyst for attracting investment and stimulating market growth. At the same time, positive sentiment creates a positive feedback loop where increased investment leads to improved market performance, which, in turn, reinforces optimism. Both drive sustained upward momentum and favorable outcomes in the financial markets over time.
"Ergo… BE POSITIVE! And INVEST IN OPTIMISM!" — Keith Fitz-Gerald (emphasis his)
Are Optimists Blind…Naïve…or even "Cockeyed"?
Here's another angle. As a music historian, I note birthdays of the composers of the Great American Songbook in my weekly radio programs. Last weekend, I featured no fewer than seven who were born last week (July 10-15), of which five are lyric writers, and all are optimists. Here's a brief sampling:
Oscar Hammerstein (born July 12, 1895) wrote "I Whistle a Happy Tune," "My Favorite Things," and "A Cockeyed Optimist." Ted Koehler (born July 14, 1894) wrote "Get Happy" and "I've Got the World on a String." Dorothy Fields (born July 15, 1945) wrote "The Sunny Side of the Street" and "Pick Yourself Up (Dust Yourself Off and Start All Over Again)" in the depths of the Depression, and Jerry Herman (born July 10, 1931) wrote a classic capitalist song for Wall Street: "A Penny in My Pocket," from Hello Dolly.
Two birthday writers were immigrants to America, who wrote of the dreams of freedom in this new land. Ernest Gold (born July 13, 1921 in Vienna, Austria) wrote the stirring theme to the movie, "Exodus," and Michael Pashelinsky (born July 10, 1900 in Lithuania) became Mitchell Parish in America and was inspired by the stars above while writing about them in his third language (English) in songs like: "Stars Fell on Alabama," "A Stairway to the Stars," "Moonlight Serenade," and the all-time classic, "Stardust."
In my investing lifetimes, I spent the first 25 years (1965 to 1990) in the Doomsday camp as a perma-bear, always expecting the next crash. For the first two-thirds of that time, say through 1982, that worked out fine, as we were in a stagflationary malaise, when none of the mainstream investments – stocks, bonds, or cash – paid any real returns, while the Swiss franc, gold, and other commodities were paying off well.
But then the Reagan boom left me behind. The 1987 crash seemed like a "payday" for the bears, but no recession followed, and we reached new highs within two years. I finally saw the light and converted to an "opportunity" investor, a growth guy, a perma-bull, if you wish, in 1990, just in time for the big boom. Bottom line, my net worth was mired below zero as a perma-bear, but turning bullish made me well off.
In October 1990, I moderated a bull/bear panel of 500 at the New Orleans Investment Conference. The Dow had collapsed, as I wrote above, by 19% in three months, and the audience was over 99% bearish (our poll showed only two bulls in an audience of 500), yet that was the perfect time to buy, to go long, with the Dow multiplying 5-fold in the next 9+ years, and NASDAQ running circles around the Dow.
But it wasn't "cool" to be bullish then. It was naïve, blind, and even "cockeyed," as the song says:
"A Cockeyed Optimist" (song excerpts)
… they call me a Cockeyed Optimist, Immature and incurably green.
I have heard people rant and rave and bellow
That we're done, and we might as well be dead,
But I'm only a cockeyed optimist
And I can't get it into my head.
I hear the human race Is falling on its face
And hasn't very far to go,
But ev'ry whippoorwill Is sellin' me a bill,
And tellin' me it just ain't so.
I could say life is just a bowl of Jello
And appear more intelligent and smart,
But I'm stuck like a dope
With a thing called hope,
And I can't get it out of my heart!
Not this heart.
(By Oscar Hammerstein II and Richard Rodgers in "South Pacific," 1949)
In my experience, pessimism sells better, just like it did in 1990, but optimism paid better rewards.
All content above represents the opinion of Gary Alexander of Navellier & Associates, Inc.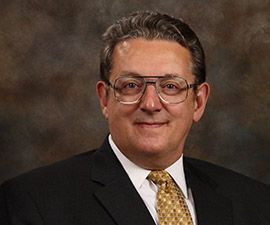 Gary Alexander
SENIOR EDITOR
Gary Alexander has been Senior Writer at Navellier since 2009.  He edits Navellier's weekly Marketmail and writes a weekly Growth Mail column, in which he uses market history to support the case for growth stocks.  For the previous 20 years before joining Navellier, he was Senior Executive Editor at InvestorPlace Media (formerly Phillips Publishing), where he worked with several leading investment analysts, including Louis Navellier (since 1997), helping launch Louis Navellier's Blue Chip Growth and Global Growth newsletters.
Prior to that, Gary edited Wealth Magazine and Gold Newsletter and wrote various investment research reports for Jefferson Financial in New Orleans in the 1980s.  He began his financial newsletter career with KCI Communications in 1980, where he served as consulting editor for Personal Finance newsletter while serving as general manager of KCI's Alexandria House book division.  Before that, he covered the economics beat for news magazines. All content of "Growth Mail" represents the opinion of Gary Alexander
Important Disclosures:
Although information in these reports has been obtained from and is based upon sources that Navellier believes to be reliable, Navellier does not guarantee its accuracy and it may be incomplete or condensed. All opinions and estimates constitute Navellier's judgment as of the date the report was created and are subject to change without notice. These reports are for informational purposes only and are not a solicitation for the purchase or sale of a security. Any decision to purchase securities mentioned in these reports must take into account existing public information on such securities or any registered prospectus.To the extent permitted by law, neither Navellier & Associates, Inc., nor any of its affiliates, agents, or service providers assumes any liability or responsibility nor owes any duty of care for any consequences of any person acting or refraining to act in reliance on the information contained in this communication or for any decision based on it.
Past performance is no indication of future results. Investment in securities involves significant risk and has the potential for partial or complete loss of funds invested. It should not be assumed that any securities recommendations made by Navellier. in the future will be profitable or equal the performance of securities made in this report. Dividend payments are not guaranteed. The amount of a dividend payment, if any, can vary over time and issuers may reduce dividends paid on securities in the event of a recession or adverse event affecting a specific industry or issuer.
None of the stock information, data, and company information presented herein constitutes a recommendation by Navellier or a solicitation to buy or sell any securities. Any specific securities identified and described do not represent all of the securities purchased, sold, or recommended for advisory clients. The holdings identified do not represent all of the securities purchased, sold, or recommended for advisory clients and the reader should not assume that investments in the securities identified and discussed were or will be profitable.
Information presented is general information that does not take into account your individual circumstances, financial situation, or needs, nor does it present a personalized recommendation to you. Individual stocks presented may not be suitable for every investor. Investment in securities involves significant risk and has the potential for partial or complete loss of funds invested. Investment in fixed income securities has the potential for the investment return and principal value of an investment to fluctuate so that an investor's holdings, when redeemed, may be worth less than their original cost.
One cannot invest directly in an index. Index is unmanaged and index performance does not reflect deduction of fees, expenses, or taxes. Presentation of Index data does not reflect a belief by Navellier that any stock index constitutes an investment alternative to any Navellier equity strategy or is necessarily comparable to such strategies. Among the most important differences between the Indices and Navellier strategies are that the Navellier equity strategies may (1) incur material management fees, (2) concentrate its investments in relatively few stocks, industries, or sectors, (3) have significantly greater trading activity and related costs, and (4) be significantly more or less volatile than the Indices.
ETF Risk: We may invest in exchange traded funds ("ETFs") and some of our investment strategies are generally fully invested in ETFs. Like traditional mutual funds, ETFs charge asset-based fees, but they generally do not charge initial sales charges or redemption fees and investors typically pay only customary brokerage fees to buy and sell ETF shares. The fees and costs charged by ETFs held in client accounts will not be deducted from the compensation the client pays Navellier. ETF prices can fluctuate up or down, and a client account could lose money investing in an ETF if the prices of the securities owned by the ETF go down. ETFs are subject to additional risks:
ETF shares may trade above or below their net asset value;
An active trading market for an ETF's shares may not develop or be maintained;
The value of an ETF may be more volatile than the underlying portfolio of securities the ETF is designed to track;
The cost of owning shares of the ETF may exceed those a client would incur by directly investing in the underlying securities; and
Trading of an ETF's shares may be halted if the listing exchange's officials deem it appropriate, the shares are delisted from the exchange, or the activation of market-wide "circuit breakers" (which are tied to large decreases in stock prices) halts stock trading generally.
Grader Disclosures: Investment in equity strategies involves substantial risk and has the potential for partial or complete loss of funds invested. The sample portfolio and any accompanying charts are for informational purposes only and are not to be construed as a solicitation to buy or sell any financial instrument and should not be relied upon as the sole factor in an investment making decision. As a matter of normal and important disclosures to you, as a potential investor, please consider the following: The performance presented is not based on any actual securities trading, portfolio, or accounts, and the reported performance of the A, B, C, D, and F portfolios (collectively the "model portfolios") should be considered mere "paper" or pro forma performance results based on Navellier's research.
Investors evaluating any of Navellier & Associates, Inc.'s, (or its affiliates') Investment Products must not use any information presented here, including the performance figures of the model portfolios, in their evaluation of any Navellier Investment Products. Navellier Investment Products include the firm's mutual funds and managed accounts. The model portfolios, charts, and other information presented do not represent actual funded trades and are not actual funded portfolios. There are material differences between Navellier Investment Products' portfolios and the model portfolios, research, and performance figures presented here. The model portfolios and the research results (1) may contain stocks or ETFs that are illiquid and difficult to trade; (2) may contain stock or ETF holdings materially different from actual funded Navellier Investment Product portfolios; (3) include the reinvestment of all dividends and other earnings, estimated trading costs, commissions, or management fees; and, (4) may not reflect prices obtained in an actual funded Navellier Investment Product portfolio. For these and other reasons, the reported performances of model portfolios do not reflect the performance results of Navellier's actually funded and traded Investment Products. In most cases, Navellier's Investment Products have materially lower performance results than the performances of the model portfolios presented.
This report contains statements that are, or may be considered to be, forward-looking statements. All statements that are not historical facts, including statements about our beliefs or expectations, are "forward-looking statements" within the meaning of The U.S. Private Securities Litigation Reform Act of 1995. These statements may be identified by such forward-looking terminology as "expect," "estimate," "plan," "intend," "believe," "anticipate," "may," "will," "should," "could," "continue," "project," or similar statements or variations of such terms. Our forward-looking statements are based on a series of expectations, assumptions, and projections, are not guarantees of future results or performance, and involve substantial risks and uncertainty as described in Form ADV Part 2A of our filing with the Securities and Exchange Commission (SEC), which is available at www.adviserinfo.sec.gov or by requesting a copy by emailing info@navellier.com. All of our forward-looking statements are as of the date of this report only. We can give no assurance that such expectations or forward-looking statements will prove to be correct. Actual results may differ materially. You are urged to carefully consider all such factors.
FEDERAL TAX ADVICE DISCLAIMER: As required by U.S. Treasury Regulations, you are informed that, to the extent this presentation includes any federal tax advice, the presentation is not written by Navellier to be used, and cannot be used, for the purpose of avoiding federal tax penalties. Navellier does not advise on any income tax requirements or issues. Use of any information presented by Navellier is for general information only and does not represent tax advice either express or implied. You are encouraged to seek professional tax advice for income tax questions and assistance.
IMPORTANT NEWSLETTER DISCLOSURE:The hypothetical performance results for investment newsletters that are authored or edited by Louis Navellier, including Louis Navellier's Growth Investor, Louis Navellier's Breakthrough Stocks, Louis Navellier's Accelerated Profits, and Louis Navellier's Platinum Club, are not based on any actual securities trading, portfolio, or accounts, and the newsletters' reported hypothetical performances should be considered mere "paper" or proforma hypothetical performance results and are not actual performance of real world trades.  Navellier & Associates, Inc. does not have any relation to or affiliation with the owner of these newsletters. There are material differences between Navellier Investment Products' portfolios and the InvestorPlace Media, LLC newsletter portfolios authored by Louis Navellier. The InvestorPlace Media, LLC newsletters contain hypothetical performance that do not include transaction costs, advisory fees, or other fees a client might incur if actual investments and trades were being made by an investor. As a result, newsletter performance should not be used to evaluate Navellier Investment services which are separate and different from the newsletters. The owner of the newsletters is InvestorPlace Media, LLC and any questions concerning the newsletters, including any newsletter advertising or hypothetical Newsletter performance claims, (which are calculated solely by Investor Place Media and not Navellier) should be referred to InvestorPlace Media, LLC at (800) 718-8289.
Please note that Navellier & Associates and the Navellier Private Client Group are managed completely independent of the newsletters owned and published by InvestorPlace Media, LLC and written and edited by Louis Navellier, and investment performance of the newsletters should in no way be considered indicative of potential future investment performance for any Navellier & Associates separately managed account portfolio. Potential investors should consult with their financial advisor before investing in any Navellier Investment Product.
Navellier claims compliance with Global Investment Performance Standards (GIPS). To receive a complete list and descriptions of Navellier's composites and/or a presentation that adheres to the GIPS standards, please contact Navellier or click here. It should not be assumed that any securities recommendations made by Navellier & Associates, Inc. in the future will be profitable or equal the performance of securities made in this report.
FactSet Disclosure: Navellier does not independently calculate the statistical information included in the attached report. The calculation and the information are provided by FactSet, a company not related to Navellier. Although information contained in the report has been obtained from FactSet and is based on sources Navellier believes to be reliable, Navellier does not guarantee its accuracy, and it may be incomplete or condensed. The report and the related FactSet sourced information are provided on an "as is" basis. The user assumes the entire risk of any use made of this information. Investors should consider the report as only a single factor in making their investment decision. The report is for informational purposes only and is not intended as an offer or solicitation for the purchase or sale of a security. FactSet sourced information is the exclusive property of FactSet. Without prior written permission of FactSet, this information may not be reproduced, disseminated or used to create any financial products. All indices are unmanaged and performance of the indices include reinvestment of dividends and interest income, unless otherwise noted, are not illustrative of any particular investment and an investment cannot be made in any index. Past performance is no guarantee of future results.