The Next Roaring '20s: Fact or Fiction?
Written By: Louis Navellier
Chief Investment Officer, Navellier & Associates
We are truly living in interesting times.
The last time the world suffered from a major pandemic was between 1918 and 1919 when the Spanish Flu spread around the globe. The CDC reports that approximately one-third of the world's population at that time was infected with the virus, and about 50 million people died.
At the same time, World War I was nearing an end. Both of these historic events had a massive impact on global economies. Shuttered businesses and a limited labor force—due to folks fighting overseas in the war and quarantine efforts to limit the spread of the Spanish Flu—ravaged economic activity.
The good news, though, was that end of World War I and the eradication of the Spanish Flu led to a decade of incredible prosperity in the U.S.—known today as The Roaring 20s.
Fast forward 100 years… while we aren't coming out of another World War, countries around the world are fighting the COVID-19 pandemic and economies are reeling. Thankfully, several vaccines have been approved and are being distributed as we speak. Businesses and schools are reopening their doors. And economic activity is restarting, but not yet booming.
Could We Be On The Verge Of Our Own "Roaring 20s" Situation?
Wall Street is certainly acting like we are, with the stock market whizzing to new all-time highs in February.
Consider this: Since the March 23, 2020 low, the S&P 500 has soared 74%. Even more impressive is the more than 131% surge in the small-cap Russell 2000 index since the March lows. The "melt up" in small-cap stocks has been nothing short of phenomenal, with the Russell 2000 posting a 31% gain in the fourth quarter alone.
Not even the second impeachment trial of President Trump, the riots on Capitol Hill or a slew of weak economic data could stamp out the fire under small-cap stocks recently. The Russell 2000 has rallied about 16% year-to-date, versus the slight 4% gain for the S&P 500. Actually, all of the major indices breached new all-time highs in the first week of 2021 and are currently sitting at or near these highs now—though volatility picked up in late February.
With political unrest coupled with negative economic data and the ongoing COVID-19 pandemic, one would think that the stock and bond markets would be worried. But Wall Street isn't showing any major signs of concern at this time. However…
Smart investors are starting to look for signs of an impending market correction, which would be healthy given the market rally we've experienced so far.
It's for these reasons that the team here at Navellier & Associates delved into the market's historic run in 2020 and considered whether recent market activity is pointing to a correction in the near-term. The team has more than three decades of experience, which has included significant market corrections like the summer of 1998, fall of 2002, early 2008, and March 2009.
Research, trend analysis, and historic market knowledge are vital to developing an investment strategy that could thrive during a "Roaring 2020s" environment, a market correction or whatever Wall Street has in store for us this year and this decade. And, today, we're bringing our extensive experience to you in our just-released special report.
We're going to dig deeper into the data to determine if we're facing an overbought market that is overdue for a correction. We will assess historical precedence and other indicators that, we feel, suggest that we're actually in the early stages of this bull market—and that we could be on the verge of our own "Roaring 20s" situation.
But, most importantly, we're going to pull from the experienced team at Navellier & Associates and provide you with our strategy for the coming weeks and months.
We'll give you a sneak peek of what you can expect to read in this report including this bold claim:
"There is reason to believe that we could be on the cusp of another Roaring '20s environment."
With all we've been through in the last 12 months it may seem impossible that we're on the verge of another push higher.
After all, we've just experienced:
The worst global pandemic in nearly 100 years.

The largest stock market crash in 30 years.

The highest unemployment since the Great Depression according to the Labor Department.

The most significant interruption to small and large businesses in a generation.

The largest non-wartime fiscal stimulus by our government according to Forbes.
In this exceptionally unique market situation, research, trend analysis, and historic market knowledge are vital to developing an investment strategy for the months and years ahead.
My team and I have dug deep into the data to determine if we're facing an overbought market that is overdue for a correction or one that is set to propel stocks higher in 2021.
Just-Released Research Available Now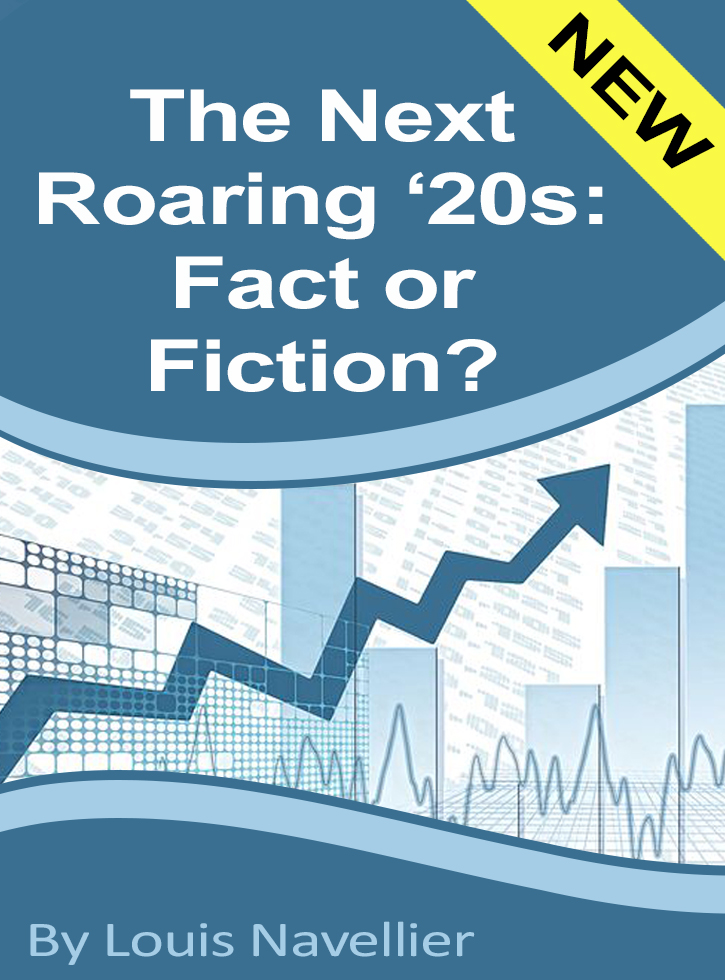 In our new report, we provide historical precedence and other indicators that, we believe, suggest that we're actually in the early stages of this bull market—and that we could be approaching a period similar to what happened in the early 1920s—known as the "Roaring 20s."
Simply put, perspective is critical right now. You need a clear understanding of where we are and the significant milestones, opportunities and dangers ahead.
This Special Report is for investors who want to make the most of their portfolios in 2021 and beyond. In it you'll discover:
What is happening with the Federal Reserve, the economy and unprecedented fiscal stimulus.

Why so much money has poured into ESG (Environmental, Social and Corporate Governance) stocks and what that could mean for the market.

What has historically happened in the stock market during a one-party government.

The most significant interruption to small and large businesses in a generation.

What the end of a nine-year bull market for the U.S. dollar means for U.S. earnings.
Get Your No-Obligation Copy Today
Yes! I want to get my copy of Louis Navellier's just-released report: The Next Roaring '20s: Fact or Fiction?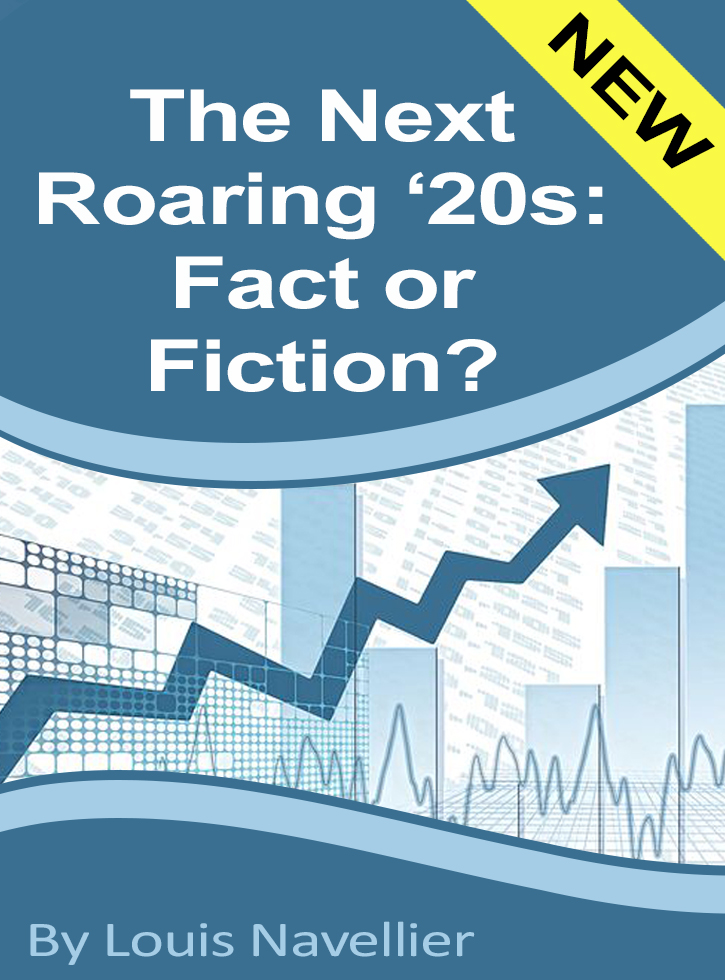 My name is Louis Navellier and I'm most widely known as an investment adviser and market analyst. Since 1980, I've been publishing my quantitative analysis on growth stocks and I've made it my life's work to continuously refine and develop my analysis for investors like you.
My research and analysis have led to regular appearances on CNBC and Fox Business News and I am frequently quoted by MarketWatch and Bloomberg.
I also manage money for private and institutional clients through my money management company, Navellier & Associates, Inc.
Wealthy individuals and institutional investors want access to my 30+ years of quantitative research experience.
Our work with these professionals requires tight controls on investment risk and an exhaustive due diligence process.
The overall goal for our clients focuses on how we will achieve steady, long-term returns in up and down markets.
At Navellier & Associates, our proprietary quantitative models are designed to balance stocks, ETFs, mutual funds, and income producing investments to maximize returns while controlling risk.
And today, I'm thrilled to give you the opportunity to put this same rigorous screening criteria and quantitative and fundamental analysis to work for your portfolio. For U.S.-based portfolios from $250,000 to $100+ million — my firm is here to help.
Please note that Navellier & Associates and The Navellier Private Client Group are managed completely independent of the newsletters owned and published by InvestorPlace Media, LLC and written by Louis Navellier, and investment performance of the newsletters should in no way be considered indicative of potential future investment performance for any Navellier & Associates product.
I acknowledge that I have read the Disclosure Language above. Also I give Navellier and Associates, Inc. express written consent to contact me with any offers or promotions via the phone number listed, which may be a cell phone, business line, or residential line (including use of automated dialing equipment and pre-recorded calls). This consent is not a condition of receiving services from Navellier & Associates Inc.
Past performance does not guarantee future results. Investment in equity strategies involves substantial risk and has the potential for partial or complete loss of funds invested. Investment in fixed income components has the potential for the investment return and principal value of an investment to fluctuate so that an investor's shares, when redeemed, may be worth less than their original cost.
IMPORTANT NEWSLETTER DISCLOSURE: The hypothetical performance results for investment newsletters that are authored or edited by Louis Navellier, including Louis Navellier's Growth Investor, Louis Navellier's Breakthrough Stocks, Louis Navellier's Accelerated Profits, and Louis Navellier's Platinum Club, are not based on any actual securities trading, portfolio, or accounts, and the newsletters' reported hypothetical performances should be considered mere "paper" or proforma hypothetical performance results and are not actual performance of real world trades.  Navellier &Associates, Inc. does not have any relation to or affiliation with the owner of these newsletters. There are material differences between Navellier Investment Products' portfolios and the InvestorPlace Media, LLC newsletter portfolios authored by Louis Navellier. The InvestorPlace Media, LLC newsletters contain hypothetical performance that do not include transaction costs, advisory fees, or other fees a client might incur if actual investments and trades were being made by an investor. As a result, newsletter performance should not be used to evaluate Navellier Investment services which are separate and different from the newsletters. The owner of the newsletters is InvestorPlace Media, LLC and any questions concerning the newsletters, including any newsletter advertising or hypothetical Newsletter performance claims, (which are calculated solely by Investor Place Media and not Navellier) should be referred to InvestorPlace Media, LLC at (800) 718-8289.