Get Your Personal Portfolio Review
and Sail Through This Expected
"Choppy 2019 Market"
"Plus, for the first 100 qualified responders, you'll get personal
one-on-one investment advice from me!"
Yes Louis, sign me up today for a confidential Market Portfolio Advisory Review to do a "check-up" on my personal portfolio.
I understand I will receive a personal, one-on-one, overall review of my entire portfolio and an assessment of my current investments and ensure they are in-line with my level of risk and my specific investment goals for 2019.
Sign me up now, and as one of the first 100 qualified responders I will also receive personal investment advice from Louis Navellier.
For fastest service, call 1-800-887-8671 and mention Priority Code DM0517.
Or, fill in the information requested below to begin: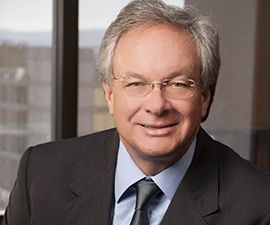 Louis Navellier
CHIEF INVESTMENT OFFICER
[contact-form-7 id="3071" title="IPM DM 05 17 19"]
QUICK RESPONSE REPORT
When you respond before June 15, 2019, you'll also receive a copy of my latest research report: Navigate the Expected Choppy Market in 2019.

In it, you'll discover:
The most critical economic factors impacting stocks.
The importance of stock selection in this market.
My expectations for the next earnings season.
You'll get immediate access to this report when you schedule your Personal Portfolio Review!
I acknowledge and represent that Navellier & Associates, Inc. is authorized and has my consent to call me at the phone number I provided in the registration.
Please note that Navellier & Associates and The Navellier Private Client Group are managed completely independent of the newsletters owned and published by InvestorPlace Media, LLC and written by Louis Navellier, and investment performance of the newsletters should in no way be considered indicative of potential future investment performance for any Navellier & Associates product.
I acknowledge that I have read the Disclosure Language above. Also I give Navellier and Associates, Inc. express written consent to contact me with any offers or promotions via the phone number listed, which may be a cell phone, business line, or residential line (including use of automated dialing equipment and pre-recorded calls). This consent is not a condition of receiving services from Navellier & Associates Inc.
Past performance does not guarantee future results. Investment in equity strategies involves substantial risk and has the potential for partial or complete loss of funds invested. Investment in fixed income components has the potential for the investment return and principal value of an investment to fluctuate so that an investor's shares, when redeemed, may be worth less than their original cost.
IMPORTANT NEWSLETTER DISCLOSURE: The performance results for investment newsletters that are authored or edited by Louis Navellier, including Louis Navellier's Growth Investor, Louis Navellier's Breakthrough Stocks, Louis Navellier's Accelerated Profits, and Louis Navellier's Platinum Club, are not based on any actual securities trading, portfolio, or accounts, and the newsletters' reported performances should be considered mere "paper" or proforma performance results. Navellier & Associates, Inc. does not have any relation to or affiliation with the owner of these newsletters. There are material differences between Navellier & Associates' Investment Products and the InvestorPlace Media, LLC newsletter portfolios authored by Louis Navellier. The InvestorPlace Media, LLC newsletters and advertising materials authored by Louis Navellier typically contain performance claims that do not include transaction costs, advisory fees, or other fees a client may incur. As a result, newsletter performance should not be used to evaluate Navellier Investment Products. The owner of the newsletters is InvestorPlace Media, LLC and any questions concerning the newsletters, including any newsletter advertising or performance claims, should be referred to InvestorPlace Media, LLC at (800) 718-8289.