by Gary Alexander
September 8, 2021
While everyone is bemoaning our Keystone Kops exit in Kabul, or fearing another terrorist attack on September 11, 2021, I'd like to use this holiday break to celebrate some other anniversaries this week.
Let's start at the very beginning. America's first permanent European settlement was created 456 years ago today. St. Augustine, Florida, was founded September 8, 1565, by Spanish admiral Pedro Menéndez de Avilés, Florida's first governor. Forget the 1619 Project and Virginia. America was born in Florida!
Moving north, we all know what happened on 9-11 – an attack on New York City, Washington DC, and Pennsylvania. But those regions were the center of attacks by foreign forces long ago on 9-11 in history.
First of all, imagine how the Native Americans viewed the apparition of a white-sailed "air-water plane" on September 11, 1609, when Henry Hudson entered New York harbor, landing on Manhattan Island and thereby shocking the natives, before sailing up the "Hudson" river that was eventually named after him.
The British invaded Manhattan again. After taking Long Island and Brooklyn in August 1776, British Generals Howe met in a peace confab with John Adams and Ben Franklin on Staten Island on September 11, giving General Washington time to move his Manhattan-based troops up to Harlem. On September 15, the British generals (in the words of Rodgers & Hart) took "Manhattan, and Staten Island, too!"
Then they moved to rural Pennsylvania for their next Attack on America on the following September 11.
On September 11, 1777, at the Battle of Brandywine, Pennsylvania, British and Hessian troops under Sir William Howe defeated the American forces under General George Washington. The few surviving Americans retreated to Chester, Pennsylvania, while the British continued their advance on Philadelphia.
America fought back on September 11, 1814, at the Battle of Lake Champlain in New York, toward the end of the War of 1812, when a newly built U.S. fleet under Master Commandant Thomas Macdonough destroyed a British squadron, forcing the British to abandon their siege of the U.S. fort at Plattsburg and retreat to Canada on foot, leading directly to peace negotiations in Ghent, Belgium later that year.
Maybe Osama bin Laden studied history too, since an advance of Islamic armies had been stymied on the other side of the world twice on 9-11. First, the Ottoman Empire advanced through the Balkans deep into Europe before finally meeting its Waterloo in Vienna on September 11, 1683, in a remarkable (some say miraculous) counter-attack by united forces under King John Sobieski of Poland (see Battle of Vienna.)
The Saudi state under the Wahhabi sect was also defeated by invading Egyptians on September 11, 1818. (Maybe future released documents will reveal that the selection of September 11 had some significance.)
Hurricanes Often Hurt the U.S. Economy on 9-11
On September 11, 1857, the U.S. Central America, carrying a large shipment of gold and nouveau riche passengers, was caught in a Category 2 hurricane off the coast of South Carolina. After much heroic struggle against wind and water, the ship sank the next day at the cost of 423 lives and a cargo of $1.6 million (80,000 Troy ounces) in gold coins from the San Francisco mint. The dollar loss, small by today's standards, exacerbated an already serious credit crunch in New York and deepened the Panic of 1857.
On September 10, 1899, a series of earthquakes hit Yakutat Bay, Alaska, one of them causing the largest vertical displacement ever recorded: Shorelines rose over 47 feet in one area. But very few people lived in that region of Alaska, and there were no known casualties, unlike what struck the Gulf Coast a year later.
On September 9, 1900, Galveston, Texas was struck by the deadliest natural disaster in American history, killing at least 8,000, with maximum sustained winds of 145 mph lasting 18 hours. Galveston was rebuilt, eventually, but further inland and about 15 feet higher. (See "Isaac's Storm" by Erik Larsen.) Adjusted for inflation, Galveston was the second costliest hurricane in U.S. history, after the 1926 Miami hurricane.
Graphs are for illustrative and discussion purposes only. Please read important disclosures at the end of this commentary.
The two most intense hurricanes in U.S. history hit land on September 9 & 11 in the 1960s. Using the Hurricane Severity Index, which measures hurricanes by intensity and size on a scale of 1 to 25, they are:
| | | | | | |
| --- | --- | --- | --- | --- | --- |
| Hurricane | Date hit coast | First Landfall | Intensity | + Size | = Total |
|   CARLA |   September 11, 1961 |   Texas |   17 |   + 25 |   = 42 |
|   BETSY |   September 9, 1965 |   Louisiana |   15 |   + 25 |   = 40 |
The third worst, Hurricane Camille in 1969, was also "the second most intense tropical cyclone on record to strike the U.S., behind only the 1935 Labor Day hurricane" (Wikipedia), so don't buy into any convenient myths that unusual weather patterns are getting worse in recent years. It was worse back then.
Now, let's move into the stock market news.
Big News on Wall Street on or Near September 11
Three years before "Wall Street" was born, on September 11, 1789, Alexander Hamilton was appointed the first Secretary of the Treasury, fittingly to serve on Wall Street as our nation's first cabinet officer.
And on September 9, 1901, New York Stock Exchange (NYSE) officials laid the cornerstone for a new stock exchange building at 18 Broad Street. It was finished in 1903 and is still operational today.
On September 16, 1920, the worst terrorist act on Wall Street struck as a shrapnel-laden cart was parked in front of J.P. Morgan at Wall & Broad streets and then detonated at noon, killing 38 and injuring hundreds.
September and October are hurricane season on Wall Street as well as in the Gulf Coast. Historically, these are the two worst months in the 20th Century – but they're not so bad in the 21st Century!
Graphs are for illustrative and discussion purposes only. Please read important disclosures at the end of this commentary.
Here are some past market hurricanes gathering force during this week in the volatile 1970s and 1980s:
On September 8, 1974 (a Sunday), President Gerald Ford pardoned former president Richard Nixon for any crimes he may have committed while in office. On the next Monday morning, the market continued its long free-fall. In the week of September 9-13, the S&P 500 fell by 8.7%.
On September 8, 1978, the Dow had a great day, rising to an interim peak of 907.74, but that marked the high point of the late 1970s. The Dow then fell by 16.4% going into early 1980.
On September 11, 1986, the Dow fell 86.61 points to 1792.89, the largest daily point loss, on the highest volume (237.57 million) in market history, to that time, on NO real news. The next day, Friday, September 12, a record 240.5 million shares traded on the Big Board, breaking the previous day's record. For the week ending September 12, 1986, the Dow fell 8.4%, from 1919 to 1758. However, the Dow would gain 55% within 12 months, mostly on a huge new tax cut bill!
On September 9, 1987, new Fed Chair Alan Greenspan made a pre-emptive strike against phantom inflation by raising the Discount Rate half a percent (50 basis points), and the Dow fell 62 points (-2.5%). This rookie blunder turned out to be the first warning shot of the Crash of '87.
By contrast, the market was eerily calm on Monday, September 10, 2001, when the Dow changed less than half a point, falling from 9605.9 to 9605.5. Then all hell broke loose, but the key point to remember is that the market recovered by Thanksgiving. As usual, America becomes resilient when facing threats.
Graphs are for illustrative and discussion purposes only. Please read important disclosures at the end of this commentary.
One lesson from these and other historical crises: Don't panic when everyone else does; this too shall pass.
All content above represents the opinion of Gary Alexander of Navellier & Associates, Inc.
Marketmail Survey #4 is now closed.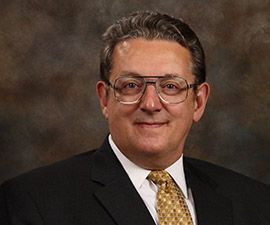 Gary Alexander
SENIOR EDITOR
Gary Alexander has been Senior Writer at Navellier since 2009.  He edits Navellier's weekly Marketmail and writes a weekly Growth Mail column, in which he uses market history to support the case for growth stocks.  For the previous 20 years before joining Navellier, he was Senior Executive Editor at InvestorPlace Media (formerly Phillips Publishing), where he worked with several leading investment analysts, including Louis Navellier (since 1997), helping launch Louis Navellier's Blue Chip Growth and Global Growth newsletters.
Prior to that, Gary edited Wealth Magazine and Gold Newsletter and wrote various investment research reports for Jefferson Financial in New Orleans in the 1980s.  He began his financial newsletter career with KCI Communications in 1980, where he served as consulting editor for Personal Finance newsletter while serving as general manager of KCI's Alexandria House book division.  Before that, he covered the economics beat for news magazines. All content of "Growth Mail" represents the opinion of Gary Alexander
Important Disclosures:
Although information in these reports has been obtained from and is based upon sources that Navellier believes to be reliable, Navellier does not guarantee its accuracy and it may be incomplete or condensed. All opinions and estimates constitute Navellier's judgment as of the date the report was created and are subject to change without notice. These reports are for informational purposes only and are not a solicitation for the purchase or sale of a security. Any decision to purchase securities mentioned in these reports must take into account existing public information on such securities or any registered prospectus.To the extent permitted by law, neither Navellier & Associates, Inc., nor any of its affiliates, agents, or service providers assumes any liability or responsibility nor owes any duty of care for any consequences of any person acting or refraining to act in reliance on the information contained in this communication or for any decision based on it.
Past performance is no indication of future results. Investment in securities involves significant risk and has the potential for partial or complete loss of funds invested. It should not be assumed that any securities recommendations made by Navellier. in the future will be profitable or equal the performance of securities made in this report. Dividend payments are not guaranteed. The amount of a dividend payment, if any, can vary over time and issuers may reduce dividends paid on securities in the event of a recession or adverse event affecting a specific industry or issuer.
None of the stock information, data, and company information presented herein constitutes a recommendation by Navellier or a solicitation to buy or sell any securities. Any specific securities identified and described do not represent all of the securities purchased, sold, or recommended for advisory clients. The holdings identified do not represent all of the securities purchased, sold, or recommended for advisory clients and the reader should not assume that investments in the securities identified and discussed were or will be profitable.
Information presented is general information that does not take into account your individual circumstances, financial situation, or needs, nor does it present a personalized recommendation to you. Individual stocks presented may not be suitable for every investor. Investment in securities involves significant risk and has the potential for partial or complete loss of funds invested. Investment in fixed income securities has the potential for the investment return and principal value of an investment to fluctuate so that an investor's holdings, when redeemed, may be worth less than their original cost.
One cannot invest directly in an index. Index is unmanaged and index performance does not reflect deduction of fees, expenses, or taxes. Presentation of Index data does not reflect a belief by Navellier that any stock index constitutes an investment alternative to any Navellier equity strategy or is necessarily comparable to such strategies. Among the most important differences between the Indices and Navellier strategies are that the Navellier equity strategies may (1) incur material management fees, (2) concentrate its investments in relatively few stocks, industries, or sectors, (3) have significantly greater trading activity and related costs, and (4) be significantly more or less volatile than the Indices.
ETF Risk: We may invest in exchange traded funds ("ETFs") and some of our investment strategies are generally fully invested in ETFs. Like traditional mutual funds, ETFs charge asset-based fees, but they generally do not charge initial sales charges or redemption fees and investors typically pay only customary brokerage fees to buy and sell ETF shares. The fees and costs charged by ETFs held in client accounts will not be deducted from the compensation the client pays Navellier. ETF prices can fluctuate up or down, and a client account could lose money investing in an ETF if the prices of the securities owned by the ETF go down. ETFs are subject to additional risks:
ETF shares may trade above or below their net asset value;
An active trading market for an ETF's shares may not develop or be maintained;
The value of an ETF may be more volatile than the underlying portfolio of securities the ETF is designed to track;
The cost of owning shares of the ETF may exceed those a client would incur by directly investing in the underlying securities; and
Trading of an ETF's shares may be halted if the listing exchange's officials deem it appropriate, the shares are delisted from the exchange, or the activation of market-wide "circuit breakers" (which are tied to large decreases in stock prices) halts stock trading generally.
Grader Disclosures: Investment in equity strategies involves substantial risk and has the potential for partial or complete loss of funds invested. The sample portfolio and any accompanying charts are for informational purposes only and are not to be construed as a solicitation to buy or sell any financial instrument and should not be relied upon as the sole factor in an investment making decision. As a matter of normal and important disclosures to you, as a potential investor, please consider the following: The performance presented is not based on any actual securities trading, portfolio, or accounts, and the reported performance of the A, B, C, D, and F portfolios (collectively the "model portfolios") should be considered mere "paper" or pro forma performance results based on Navellier's research.
Investors evaluating any of Navellier & Associates, Inc.'s, (or its affiliates') Investment Products must not use any information presented here, including the performance figures of the model portfolios, in their evaluation of any Navellier Investment Products. Navellier Investment Products include the firm's mutual funds and managed accounts. The model portfolios, charts, and other information presented do not represent actual funded trades and are not actual funded portfolios. There are material differences between Navellier Investment Products' portfolios and the model portfolios, research, and performance figures presented here. The model portfolios and the research results (1) may contain stocks or ETFs that are illiquid and difficult to trade; (2) may contain stock or ETF holdings materially different from actual funded Navellier Investment Product portfolios; (3) include the reinvestment of all dividends and other earnings, estimated trading costs, commissions, or management fees; and, (4) may not reflect prices obtained in an actual funded Navellier Investment Product portfolio. For these and other reasons, the reported performances of model portfolios do not reflect the performance results of Navellier's actually funded and traded Investment Products. In most cases, Navellier's Investment Products have materially lower performance results than the performances of the model portfolios presented.
This report contains statements that are, or may be considered to be, forward-looking statements. All statements that are not historical facts, including statements about our beliefs or expectations, are "forward-looking statements" within the meaning of The U.S. Private Securities Litigation Reform Act of 1995. These statements may be identified by such forward-looking terminology as "expect," "estimate," "plan," "intend," "believe," "anticipate," "may," "will," "should," "could," "continue," "project," or similar statements or variations of such terms. Our forward-looking statements are based on a series of expectations, assumptions, and projections, are not guarantees of future results or performance, and involve substantial risks and uncertainty as described in Form ADV Part 2A of our filing with the Securities and Exchange Commission (SEC), which is available at www.adviserinfo.sec.gov or by requesting a copy by emailing info@navellier.com. All of our forward-looking statements are as of the date of this report only. We can give no assurance that such expectations or forward-looking statements will prove to be correct. Actual results may differ materially. You are urged to carefully consider all such factors.
FEDERAL TAX ADVICE DISCLAIMER: As required by U.S. Treasury Regulations, you are informed that, to the extent this presentation includes any federal tax advice, the presentation is not written by Navellier to be used, and cannot be used, for the purpose of avoiding federal tax penalties. Navellier does not advise on any income tax requirements or issues. Use of any information presented by Navellier is for general information only and does not represent tax advice either express or implied. You are encouraged to seek professional tax advice for income tax questions and assistance.
IMPORTANT NEWSLETTER DISCLOSURE:The hypothetical performance results for investment newsletters that are authored or edited by Louis Navellier, including Louis Navellier's Growth Investor, Louis Navellier's Breakthrough Stocks, Louis Navellier's Accelerated Profits, and Louis Navellier's Platinum Club, are not based on any actual securities trading, portfolio, or accounts, and the newsletters' reported hypothetical performances should be considered mere "paper" or proforma hypothetical performance results and are not actual performance of real world trades.  Navellier & Associates, Inc. does not have any relation to or affiliation with the owner of these newsletters. There are material differences between Navellier Investment Products' portfolios and the InvestorPlace Media, LLC newsletter portfolios authored by Louis Navellier. The InvestorPlace Media, LLC newsletters contain hypothetical performance that do not include transaction costs, advisory fees, or other fees a client might incur if actual investments and trades were being made by an investor. As a result, newsletter performance should not be used to evaluate Navellier Investment services which are separate and different from the newsletters. The owner of the newsletters is InvestorPlace Media, LLC and any questions concerning the newsletters, including any newsletter advertising or hypothetical Newsletter performance claims, (which are calculated solely by Investor Place Media and not Navellier) should be referred to InvestorPlace Media, LLC at (800) 718-8289.
Please note that Navellier & Associates and the Navellier Private Client Group are managed completely independent of the newsletters owned and published by InvestorPlace Media, LLC and written and edited by Louis Navellier, and investment performance of the newsletters should in no way be considered indicative of potential future investment performance for any Navellier & Associates separately managed account portfolio. Potential investors should consult with their financial advisor before investing in any Navellier Investment Product.
Navellier claims compliance with Global Investment Performance Standards (GIPS). To receive a complete list and descriptions of Navellier's composites and/or a presentation that adheres to the GIPS standards, please contact Navellier or click here. It should not be assumed that any securities recommendations made by Navellier & Associates, Inc. in the future will be profitable or equal the performance of securities made in this report.
FactSet Disclosure: Navellier does not independently calculate the statistical information included in the attached report. The calculation and the information are provided by FactSet, a company not related to Navellier. Although information contained in the report has been obtained from FactSet and is based on sources Navellier believes to be reliable, Navellier does not guarantee its accuracy, and it may be incomplete or condensed. The report and the related FactSet sourced information are provided on an "as is" basis. The user assumes the entire risk of any use made of this information. Investors should consider the report as only a single factor in making their investment decision. The report is for informational purposes only and is not intended as an offer or solicitation for the purchase or sale of a security. FactSet sourced information is the exclusive property of FactSet. Without prior written permission of FactSet, this information may not be reproduced, disseminated or used to create any financial products. All indices are unmanaged and performance of the indices include reinvestment of dividends and interest income, unless otherwise noted, are not illustrative of any particular investment and an investment cannot be made in any index. Past performance is no guarantee of future results.