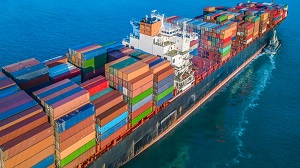 The biggest ongoing news story centers around Chinese trade negotiations in Washington D.C., which are now scheduled to start in early October. China's Commerce Ministry said that in mid-September they will conduct "conscientious consultations."  In the meantime, China wisely decided not to retaliate against the latest U.S. tariffs, since this trade spat is hurting China more than the U.S., especially after President Trump encouraged companies to change their supply chains. It is obvious that Chinese President Xi's goal – to dominate five major industries by 2025 – may not come to fruition as companies outsourced to Indonesia, Malaysia, and other nations disrupt China's trade dominance and intellectual property fight.
I would not be surprised if we see a late-year signed trade agreement in which both sides say they "won."
Speaking of China, Hong Kong's embattled leader, Carrie Lam, on Wednesday withdrew the controversial extradition bill to mainland China that sparked mass protests. Specifically, Lam said, in a video statement, "We must find ways to address the discontent in society and look for solutions," adding that, "After more than two months of social unrest, it is obvious to many that this discontentment extends far beyond the bill."  There are greater reasons for Hong Kong citizens to protest – like demands for greater democracy – but hopefully Hong Kong can resume normal daily life, since these protests disrupted the airport and commerce. In the meantime, Asian stocks staged an impressive relief rally.
Speaking of embattled leaders, British Prime Minister Boris Johnson suffered a major defeat last Tuesday in Parliament by a 328 to 301 vote, clearing the way to delay Brexit without a European Union (EU) deal. Clearly, Parliament did not like Johnson's maneuver asking the Queen to suspend Parliament to proceed with Brexit. Immediately after losing the vote Tuesday evening, Johnson said, "I don't want an election but if MPs vote tomorrow to stop negotiations and to compel another pointless delay of Brexit, potentially for years, then that will be the only way to resolve this." In the wake of this chaos, the British pound plunged, but then rallied on the hope that Britain would remain in the EU. I should also add that British factory output hit a seven-year low last week, which also put downward pressure on the British pound.
The next day, Johnson goaded his opposition, Labour Party Leader Jeremy Corbyn, for not backing a new election. Specifically, Johnson called Corbyn's policy "dither and delay" and called him a "chlorinated chicken."  The reason for such colorful language is that on Tuesday, Corbyn mocked Johnson's backing of a trade deal with the U.S. by mocking U.S. food standards – hence the "chlorinated chicken" barb.
Interestingly, there have been multiple Conservative MP resignations lately, including Boris Johnson's own brother, so Parliament remains in chaos after successfully blocking a "no deal" Brexit. As a result, if Boris Johnson cannot negotiate favorable Brexit terms with the EU, it seems inevitable that Brexit may be delayed beyond October 31. Interestingly, as long as Johnson remains Prime Minister, President Trump may get much less attention from the media, since political infighting in Britain is now more dramatic!
Economic Indicators are "Mixed" but Not Strong Enough to Prevent Rate Cuts
The economic news last week was mixed, starting with mixed messages from the ISM indexes.
First, on Tuesday, the Institute of Supply Management (ISM) announced that its manufacturing index slipped to 49.1 in August, down from 51.2 in July, the first time the index slipped below 50 in 35 months (any reading below 50 signals a contraction), and the lowest reading since January 2016. Economists were expecting the index to be 51 for August, so this was a big surprise. Among the ISM components, new orders plunged to 47.6 (down from 51.3 in July) and the production component slipped to 49.5 (from 50.8 in July). Only nine of 18 manufacturing industries reported an expansion in August and only three reported an increase in new orders. There was also "a notable decrease in business confidence" among purchasing managers. It looks like the trade spat with China and lower energy prices were the culprits.
Delivering the opposite message, ISM announced on Thursday that its non-manufacturing (service) index rose to 56.4 in August, up sharply from 53.7 in July, with fully 16 of the 17 industries surveyed reporting expansion in August, which is great news for continued strong GDP growth, since services represent a far greater share of the U.S. economy than manufacturing.
In between those two reports, the Fed released its latest Beige Book on Wednesday – that's an economic report card from the 12 Federal Reserve districts. It was relatively upbeat, saying that the U.S. economy is expanding at a "modest pace."  The report continued repeated concerns about U.S. trade policy with China, so it is not surprising that agriculture and manufacturing were cited as two weak sectors.
The Beige Book Survey also said that the majority of business owners "remain optimistic about the near-term outlook."  Overall, the Beige Book Survey provided confirmation that the Fed will cut rates by 0.25% at its upcoming Federal Open Market Committee (FOMC) meeting on September 18.
The Commerce Department announced on Wednesday that the U.S. trade deficit declined 2.7% in July to $54 billion, compared to a revised $55.5 billion in June. Exports rose 0.6% to $207.4 billion in July and were led by exports of drugs, vehicles, crude oil, drilling equipment, and soybeans while imports remained at $261.4 billion. This report shows that global trade remains steady, despite tariffs. Ironically, soybean exports are running higher than last year despite media reports of irate farmers and soybeans piling up.
In addition to agricultural and energy exports, the trade deficit is also influenced by commercial aircraft exports, and the Commerce Department on Thursday announced that factory orders rose 1.4% in July, primarily due to commercial aircraft orders, which bodes well for a lower trade deficit.
Speaking of GDP growth, the Atlanta Fed cut its third-quarter GDP estimate on Tuesday to an annual pace of 1.7%, down from 2% previously estimated in the wake of the ISM manufacturing report for August. However, since the U.S. economy is dominated by the service sector and consumer spending, third-quarter GDP growth should remain strong. The truth of the matter is that consumers feel good when their pocketbooks are healthy, and they tend to spend more when they have extra money. Falling energy prices alone are acting like a tax cut and boosting consumer spending. As a result, I expect steady GDP growth for the remainder of the year and leading up to the 2020 Presidential election.
Finally, the Labor Department announced on Friday that 130,000 payroll jobs were created in August, significantly lower than economists' consensus estimate of 150,000. The payroll reports for June and July were also revised down by a combined 20,000 to 178,000 (down from 193,000) and 159,000 (down from 164,000), respectively. Approximately 25,000 census jobs were added in August, so the August payroll report was boosted by temporary government jobs. The jobless rate remains near a 50-year low at 3.7%.
The labor force participation rate rose to 63.2% in August, up from 63% in July. The best news was that average hourly wages rose 0.4% by 11 cents per hour to $28.11 per hour and have risen by 3.2% in the past 12 months. I should add that on Wednesday, ADP reported that 195,000 private payroll jobs were created in August, which is substantially higher than the economists' consensus estimate of 140,000. Overall, the job market remains healthy, but not enough to stop the Fed from cutting key interest rates.
The Wall Street Journal this week featured multiple articles about how corporate America, led by Apple and Deere, are selling corporate bonds to take advantage of ultralow 30-year yields below 3%. Other companies that have been selling 30-year corporate bonds below 3% include United Airlines, which will likely use the proceeds to finance the purchase of more airplanes. The currently ultralow interest rate environment will likely fuel more stock buy-backs, which is very bullish for the overall stock market!
(Navellier & Associates does not own AAPL, DE or UAL in managed accounts and our sub-advised mutual fund.  Louis Navellier and his family own AAPL in personal accounts bit does not own DE or UAL.)
Louis Navellier
CHIEF INVESTMENT OFFICER
Louis Navellier is Founder, Chairman of the Board, Chief Investment Officer and Chief Compliance Officer of Navellier & Associates, Inc., located in Reno, Nevada. With decades of experience translating what had been purely academic techniques into real market applications, he believes that disciplined, quantitative analysis can select stocks that will significantly outperform the overall market. All content in this "A Look Ahead" section of Market Mail represents the opinion of Louis Navellier of Navellier & Associates, Inc.

Although information in these reports has been obtained from and is based upon sources that Navellier believes to be reliable, Navellier does not guarantee its accuracy and it may be incomplete or condensed. All opinions and estimates constitute Navellier's judgment as of the date the report was created and are subject to change without notice. These reports are for informational purposes only and are not intended as an offer or solicitation for the purchase or sale of a security. Any decision to purchase securities mentioned in these reports must take into account existing public information on such securities or any registered prospectus.
Past performance is no indication of future results. Investment in securities involves significant risk and has the potential for partial or complete loss of funds invested. It should not be assumed that any securities recommendations made by Navellier. in the future will be profitable or equal the performance of securities made in this report.
Dividend payments are not guaranteed. The amount of a dividend payment, if any, can vary over time and issuers may reduce dividends paid on securities in the event of a recession or adverse event affecting a specific industry or issuer.
None of the stock information, data, and company information presented herein constitutes a recommendation by Navellier or a solicitation of any offer to buy or sell any securities. Any specific securities identified and described do not represent all of the securities purchased, sold, or recommended for advisory clients. The reader should not assume that investments in the securities identified and discussed were or will be profitable.
Information presented is general information that does not take into account your individual circumstances, financial situation, or needs, nor does it present a personalized recommendation to you. Individual stocks presented may not be suitable for you. Investment in securities involves significant risk and has the potential for partial or complete loss of funds invested. Investment in fixed income securities has the potential for the investment return and principal value of an investment to fluctuate so that an investor's holdings, when redeemed, may be worth less than their original cost.
One cannot invest directly in an index. Results presented include the reinvestment of all dividends and other earnings.
Past performance is no indication of future results.
FEDERAL TAX ADVICE DISCLAIMER: As required by U.S. Treasury Regulations, you are informed that, to the extent this presentation includes any federal tax advice, the presentation is not intended or written by Navellier to be used, and cannot be used, for the purpose of avoiding federal tax penalties. Navellier does not advise on any income tax requirements or issues. Use of any information presented by Navellier is for general information only and does not represent tax advice either express or implied. You are encouraged to seek professional tax advice for income tax questions and assistance.
IMPORTANT NEWSLETTER DISCLOSURE: The hypothetical performance results for investment newsletters that are authored or edited by Louis Navellier, including Louis Navellier's Growth Investor, Louis Navellier's Breakthrough Stocks, Louis Navellier's Accelerated Profits, and Louis Navellier's Platinum Club, are not based on any actual securities trading, portfolio, or accounts, and the newsletters' reported hypothetical performances should be considered mere "paper" or proforma hypothetical performance results and are not actual performance of real world trades.  Navellier & Associates, Inc. does not have any relation to or affiliation with the owner of these newsletters. There are material differences between Navellier Investment Products' portfolios and the InvestorPlace Media, LLC newsletter portfolios authored by Louis Navellier. The InvestorPlace Media, LLC newsletters contain hypothetical performance that do not include transaction costs, advisory fees, or other fees a client might incur if actual investments and trades were being made by an investor. As a result, newsletter performance should not be used to evaluate Navellier Investment services which are separate and different from the newsletters. The owner of the newsletters is InvestorPlace Media, LLC and any questions concerning the newsletters, including any newsletter advertising or hypothetical Newsletter performance claims, (which are calculated solely by Investor Place Media and not Navellier) should be referred to InvestorPlace Media, LLC at (800) 718-8289.
Please note that Navellier & Associates and the Navellier Private Client Group are managed completely independent of the newsletters owned and published by InvestorPlace Media, LLC and written and edited by Louis Navellier, and investment performance of the newsletters should in no way be considered indicative of potential future investment performance for any Navellier & Associates separately managed account portfolio. Potential investors should consult with their financial advisor before investing in any Navellier Investment Product.
Navellier claims compliance with Global Investment Performance Standards (GIPS). To receive a complete list and descriptions of Navellier's composites and/or a presentation that adheres to the GIPS standards, please contact Navellier or click here. It should not be assumed that any securities recommendations made by Navellier & Associates, Inc. in the future will be profitable or equal the performance of securities made in this report. Request here a list of recommendations made by Navellier & Associates, Inc. for the preceding twelve months, please contact Tim Hope at (775) 785-9416.