September 3, 2019
After a positive final week, August was fairly painless for stock investors, down only 1.81% in the S&P 500 and -1.72% in the Dow Industrials, but with proper diversification August was positive for balanced portfolios. Bonds were up nearly 3% and precious metals soared, with gold up 7.1% and silver up 11.6% in August alone. Using a 60-40 stock-bond weighting, August turned out to be a wash – no gain, no loss – but if you were 50% stocks, 30% bonds, 10% gold, 10% silver, your portfolio gained +1.75% in August.
Randall W. Forsyth, writing in the September 2, 2019 edition of Barron's, calculated that a traditional 60% stock, 40% bond portfolio using the SPDR S&P 500 ETF (SPY) for stocks and the iShares Core U.S. Aggregate Bond ETF (AGG) for bonds, year-to-date, "would show a sparkling return of 14.45%, consisting of 18.16% from the equity side and 8.89% from the debt portion."  But there was a vicious stock market correction from September to December last year, when bonds outperformed stocks, so if you go back a full year, the 60/40 portfolio returned +5.53%, with the bond side delivering +10.26% vs. only 2.37% from the stock side, so proper portfolio diversification works in both bull and bear markets.
You wouldn't know it from the media, but it's been a great year for stocks, bonds, and precious metals:
Why did gold, silver, and bonds do so well in August and all year? It's a fallout from the trade war and the global "race to the bottom" in interest rates, in a currency war on two fronts: In the trade war between the U.S. and China, the Sun Tzu disciples in Beijing devalued their own currency to gain trade advantages or to offset the cost of U.S. tariffs. On the other currency front, Europe and Japan have tacked on negative interest rates to their sovereign debt, forcing investors to rush to the U.S., which was also lowering rates.
The silent winners in this bizarre race to the bottom in currency values are gold and silver, the long-term currency components of the world's first coins, dating back to the 7th century BC. Electrum was a gold-silver alloy that remained common in the earliest coins. The gold standard lasted until the 1930s, while America retained a gold exchange standard until August 1971, when President Nixon refused to honor the $35 per ounce exchange rate for gold to the dollar, after which the dollar "floated" and then sank in value.
In the 48 years since Nixon closed the gold window, the U.S. dollar has lost 97.7% of its value to gold. Most other currencies have fared worse than that, so gold is that part of a portfolio I call "super-cash." It does not compete with stocks. It competes with bonds or cash. In a world of low interest rates, gold can soar, and gold now enters its historically best time of year – September through February – when gold jewelry is fabricated for a series of holidays, starting in India, then Christmas, on to China's New Year.
Trump's Tax Cut Boosted Tax Receipts – The Deficit Comes from a Spending Explosion!
President Trump campaigned on cutting spending and cutting taxes. He cut taxes but he forgot about the spending cuts. Some are blaming the current deficits on his tax cuts, but that's not fair. As in previous tax cuts, lower tax rates spurred growth and higher tax collections. Tax receipts in fiscal year 2019 (ending this month) are up 3% over FY-2018, and tax receipts are slated to rise by another 6% in fiscal year 2020.
It's the spending, stupid. That's the problem. Last week, the Congressional Budget Office (CBO) released its projection of the federal deficit over the next year and 10 years, projecting a deficit of $960 billion this year (FY-2019) and an average $1.2 trillion annual deficits from 2020 to 2029 (chart below).
Graphs are for illustrative and discussion purposes only. Please read important disclosures at the end of this commentary.
Treasury debt held by the public is projected to grow by 77%, from $16.6 trillion this year to $29.3 trillion in 2029. This crowds out funds available to invest in stocks or businesses or consumer spending.
The problem is not tax receipts but spending. Both political parties have given up on spending restraints. They have both agreed to give up on any "debt ceiling" until 2021, after the next election. On March 21, President Trump released his budget for fiscal year 2021, which called for spending of a record $4.746 trillion, while bringing in only $3.645 trillion from all sources. While that represents a 6% increase from FY 2019 revenues, it represents a $1.1 trillion deficit for the fiscal year starting October 1, 2019.
This does not even bring into the picture any of the Democratic candidates' Fantasy Island plans for a post-2020 revolutionary remaking of the American economy through Medicare for All, free college, debt forgiveness, ad infinitum. Neither Party is serious about cutting spending or asking for any sacrifices.
In this day of super-low interest rates, imagine what a $30 trillion federal debt would cost if the average interest rate went up to just 4% or 5% in five or 10 years. We need candidates who talk restraint, not pipe dreams. Unfortunately, anyone talking common sense or practicality seems to get booed off the stage.
Practically speaking, the Treasury should be selling all the 10-year to 30-year bonds it can sell at sub-2% rates NOW, rather than selling large volumes of short-term bills, which are the most exposed to changes in interest rates. There is no way our nation can afford to pay 5% or more on $30+ trillion in public debt.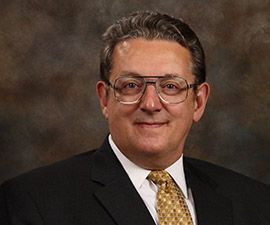 Gary Alexander
SENIOR EDITOR
Gary Alexander has been Senior Writer at Navellier since 2009.  He edits Navellier's weekly Marketmail and writes a weekly Growth Mail column, in which he uses market history to support the case for growth stocks.  For the previous 20 years before joining Navellier, he was Senior Executive Editor at InvestorPlace Media (formerly Phillips Publishing), where he worked with several leading investment analysts, including Louis Navellier (since 1997), helping launch Louis Navellier's Blue Chip Growth and Global Growth newsletters.
Prior to that, Gary edited Wealth Magazine and Gold Newsletter and wrote various investment research reports for Jefferson Financial in New Orleans in the 1980s.  He began his financial newsletter career with KCI Communications in 1980, where he served as consulting editor for Personal Finance newsletter while serving as general manager of KCI's Alexandria House book division.  Before that, he covered the economics beat for news magazines. All content of "Growth Mail" represents the opinion of Gary Alexander
Although information in these reports has been obtained from and is based upon sources that Navellier believes to be reliable, Navellier does not guarantee its accuracy and it may be incomplete or condensed. All opinions and estimates constitute Navellier's judgment as of the date the report was created and are subject to change without notice. These reports are for informational purposes only and are not intended as an offer or solicitation for the purchase or sale of a security. Any decision to purchase securities mentioned in these reports must take into account existing public information on such securities or any registered prospectus.
Past performance is no indication of future results. Investment in securities involves significant risk and has the potential for partial or complete loss of funds invested. It should not be assumed that any securities recommendations made by Navellier. in the future will be profitable or equal the performance of securities made in this report.
Dividend payments are not guaranteed. The amount of a dividend payment, if any, can vary over time and issuers may reduce dividends paid on securities in the event of a recession or adverse event affecting a specific industry or issuer.
None of the stock information, data, and company information presented herein constitutes a recommendation by Navellier or a solicitation of any offer to buy or sell any securities. Any specific securities identified and described do not represent all of the securities purchased, sold, or recommended for advisory clients. The reader should not assume that investments in the securities identified and discussed were or will be profitable.
Information presented is general information that does not take into account your individual circumstances, financial situation, or needs, nor does it present a personalized recommendation to you. Individual stocks presented may not be suitable for you. Investment in securities involves significant risk and has the potential for partial or complete loss of funds invested. Investment in fixed income securities has the potential for the investment return and principal value of an investment to fluctuate so that an investor's holdings, when redeemed, may be worth less than their original cost.
One cannot invest directly in an index. Results presented include the reinvestment of all dividends and other earnings.
Past performance is no indication of future results.
FEDERAL TAX ADVICE DISCLAIMER: As required by U.S. Treasury Regulations, you are informed that, to the extent this presentation includes any federal tax advice, the presentation is not intended or written by Navellier to be used, and cannot be used, for the purpose of avoiding federal tax penalties. Navellier does not advise on any income tax requirements or issues. Use of any information presented by Navellier is for general information only and does not represent tax advice either express or implied. You are encouraged to seek professional tax advice for income tax questions and assistance.
IMPORTANT NEWSLETTER DISCLOSURE: The hypothetical performance results for investment newsletters that are authored or edited by Louis Navellier, including Louis Navellier's Growth Investor, Louis Navellier's Breakthrough Stocks, Louis Navellier's Accelerated Profits, and Louis Navellier's Platinum Club, are not based on any actual securities trading, portfolio, or accounts, and the newsletters' reported hypothetical performances should be considered mere "paper" or proforma hypothetical performance results and are not actual performance of real world trades.  Navellier & Associates, Inc. does not have any relation to or affiliation with the owner of these newsletters. There are material differences between Navellier Investment Products' portfolios and the InvestorPlace Media, LLC newsletter portfolios authored by Louis Navellier. The InvestorPlace Media, LLC newsletters contain hypothetical performance that do not include transaction costs, advisory fees, or other fees a client might incur if actual investments and trades were being made by an investor. As a result, newsletter performance should not be used to evaluate Navellier Investment services which are separate and different from the newsletters. The owner of the newsletters is InvestorPlace Media, LLC and any questions concerning the newsletters, including any newsletter advertising or hypothetical Newsletter performance claims, (which are calculated solely by Investor Place Media and not Navellier) should be referred to InvestorPlace Media, LLC at (800) 718-8289.
Please note that Navellier & Associates and the Navellier Private Client Group are managed completely independent of the newsletters owned and published by InvestorPlace Media, LLC and written and edited by Louis Navellier, and investment performance of the newsletters should in no way be considered indicative of potential future investment performance for any Navellier & Associates separately managed account portfolio. Potential investors should consult with their financial advisor before investing in any Navellier Investment Product.
Navellier claims compliance with Global Investment Performance Standards (GIPS). To receive a complete list and descriptions of Navellier's composites and/or a presentation that adheres to the GIPS standards, please contact Navellier or click here. It should not be assumed that any securities recommendations made by Navellier & Associates, Inc. in the future will be profitable or equal the performance of securities made in this report. Request here a list of recommendations made by Navellier & Associates, Inc. for the preceding twelve months, please contact Tim Hope at (775) 785-9416.