August 27, 2019
It's there if you look…
In 1837, Charles borrowed $1,000 (about $25k today) from his dad and, along with school pal John, he started his shop in New York City. After three days, sales were only $4.38, leaving doubts about their startup. Two years later, he married John's sister and started a family. He had six kids. He also had been building his business, fabricating jewelry of the highest order. His "Tiffany & Co." still exists today…
His daughter Annie in-turn had a daughter Alfreda, who married Hiram Bingham III, who explored Machu Pichu and brought it to worldwide attention in 1911. Their son, Hiram Bingham IV, was Vice-Consul serving in Marseilles, France during WWII. In 1939, his job was to issue visas for passage to the United States. The Vichy government signed an armistice with Germany after Hitler's invasion. The U.S. was not yet at war and wanted good relations to the Vichy government. Therefore, the U.S. State Department discouraged visas and showed little compassion for refugees.
Jacques was born in Vienna, Austria, in 1920. Nazi Germany annexed Austria in the Anschluss of March 1938. Jacques was only 17 when he was arrested, just for being Jewish. He was crafty enough to escape a workcamp. He headed to Italy and then France through Ventimiglia. He was arrested in Nice days later and imprisoned for nearly a year at Camp-des-Milles, a French internment camp in Aix-en-Provence.
That's when he was brought to Hiram Bingham IV's office, skin and bones, living on 500 calories a day, in shackles. He hadn't bathed in a month. Bingham was outraged and ordered his cuffs removed. He was given a bath and some clothes. Bingham gave him a visa for a ship that sailed to America on March 30th, 1940. In doing so, Bingham defied authority. He was yanked from his post but not before he saved 2,300 Jews from certain death, as Camp-des-Milles' prisoners were usually bound for Dachau, a death camp.
Jacques would have been sent to Dachau, but instead, Bingham sent him to America. He slept on Central Park benches for a few weeks. Speaking no English, he became a dishwasher learning Yiddish from Puerto Ricans in the Jewish deli kitchen. He joined the U.S. Army, married a beauty, had five kids, and crushed the American dream. He had the biggest house on the block and bought himself a Rolls Royce in 1980. He got a special license plate: GEMACHT, which means "made it" in German, his native tongue.
Jacques Bodner was my grandfather. He died in 2007, but his car was a classic. It was eventually sold to an enthusiast in France, who read the original bill of sale tracing it back to Jacques. He hunted down my father eager to learn more about the car. The story blew him away. So, he took the car back to its roots: Camp-des-Milles. He parked it right up front, and gave the concentration camp the proverbial finger:
I knew I was the grandson of a holocaust survivor, but it turns out that my story goes far deeper, woven into the Tiffany fortune, Machu-Pichu, a life-saving rebel diplomat, and now it is honored in museums.
It's there if you look. And sometimes the hidden stuff is the most important stuff.
The Hidden Strength of the Market
At face-value, the market showed growing strength last week – but then Trump tweet-bombed a trade war retaliation against China's retaliation, so Friday was ugly. But volumes were thin early in the week, when the market rallied, and on Friday's sell-off. This echoes my earlier sentiment that the selling was not over.
Still, the selling wasn't even close to mid-August levels, and the market still sits at a 2850 support level:
Graphs are for illustrative and discussion purposes only. Please read important disclosures at the end of this commentary.
Selling was heavier in Discretionary, Materials, and Energy. Buying was in Utilities. But keep in mind, two weeks ago, we saw big selling everywhere, especially Energy. That typically marks near-term bottoms, which it did. Compare last week's big money buying and selling to the week ending August 9th:
Graphs are for illustrative and discussion purposes only. Please read important disclosures at the end of this commentary.
A few things you need to know:
The big money buying index is at 48.8% but falling. That means selling is outweighing buying. If it falls below about 45%, that usually means "look out below."
Graphs are for illustrative and discussion purposes only. Please read important disclosures at the end of this commentary.
BUT– should the market fall, it will be a buying opportunity. I have continually discussed why the U.S. is the oasis in global markets. Growing sales and earnings, low interest rates, low tax rates, and "best in show" remain the reasons.
This is summer volatility with low liquidity and low participants. I told you it would be bumpy.
Expect trade rhetoric to continue and volatility to persist a bit. September is also a volatile time. Markets tend to rally at the end of the year – last year being the one exception. The bull still has room to grow.
Remember that when things look to be one way, that doesn't mean they will turn out that way. After World War II, Hiram Bingham IV was asked why he did what he did, and he answered:
"My boss said: 'The Germans are going to win the war. Why should we do anything to offend them?' And he didn't want to give any visas to these Jewish people. So, in a way, I had to do as much as I could."
That's also why we write to you about the markets as we see them. Always do what you can in all endeavors.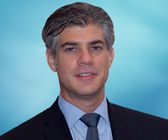 Jason Bodner
MARKETMAIL EDITOR FOR SECTOR SPOTLIGHT
Jason Bodner writes Sector Spotlight in the weekly Marketmail publication and has authored several white papers for the company. He is also Co-Founder of Macro Analytics for Professionals which produces proprietary equity accumulation/distribution research for its clients. Previously, Mr. Bodner served as Director of European Equity Derivatives for Cantor Fitzgerald Europe in London, then moved to the role of Head of Equity Derivatives North America for the same company in New York. He also served as S.V.P. Equity Derivatives for Jefferies, LLC. He received a B.S. in business administration in 1996, with honors, from Skidmore College as a member of the Periclean Honors Society. All content of "Sector Spotlight" represents the opinion of Jason Bodner
Although information in these reports has been obtained from and is based upon sources that Navellier believes to be reliable, Navellier does not guarantee its accuracy and it may be incomplete or condensed. All opinions and estimates constitute Navellier's judgment as of the date the report was created and are subject to change without notice. These reports are for informational purposes only and are not intended as an offer or solicitation for the purchase or sale of a security. Any decision to purchase securities mentioned in these reports must take into account existing public information on such securities or any registered prospectus.
Past performance is no indication of future results. Investment in securities involves significant risk and has the potential for partial or complete loss of funds invested. It should not be assumed that any securities recommendations made by Navellier. in the future will be profitable or equal the performance of securities made in this report.
Dividend payments are not guaranteed. The amount of a dividend payment, if any, can vary over time and issuers may reduce dividends paid on securities in the event of a recession or adverse event affecting a specific industry or issuer.
None of the stock information, data, and company information presented herein constitutes a recommendation by Navellier or a solicitation of any offer to buy or sell any securities. Any specific securities identified and described do not represent all of the securities purchased, sold, or recommended for advisory clients. The reader should not assume that investments in the securities identified and discussed were or will be profitable.
Information presented is general information that does not take into account your individual circumstances, financial situation, or needs, nor does it present a personalized recommendation to you. Individual stocks presented may not be suitable for you. Investment in securities involves significant risk and has the potential for partial or complete loss of funds invested. Investment in fixed income securities has the potential for the investment return and principal value of an investment to fluctuate so that an investor's holdings, when redeemed, may be worth less than their original cost.
One cannot invest directly in an index. Results presented include the reinvestment of all dividends and other earnings.
Past performance is no indication of future results.
FEDERAL TAX ADVICE DISCLAIMER: As required by U.S. Treasury Regulations, you are informed that, to the extent this presentation includes any federal tax advice, the presentation is not intended or written by Navellier to be used, and cannot be used, for the purpose of avoiding federal tax penalties. Navellier does not advise on any income tax requirements or issues. Use of any information presented by Navellier is for general information only and does not represent tax advice either express or implied. You are encouraged to seek professional tax advice for income tax questions and assistance.
IMPORTANT NEWSLETTER DISCLOSURE: The hypothetical performance results for investment newsletters that are authored or edited by Louis Navellier, including Louis Navellier's Growth Investor, Louis Navellier's Breakthrough Stocks, Louis Navellier's Accelerated Profits, and Louis Navellier's Platinum Club, are not based on any actual securities trading, portfolio, or accounts, and the newsletters' reported hypothetical performances should be considered mere "paper" or proforma hypothetical performance results and are not actual performance of real world trades.  Navellier & Associates, Inc. does not have any relation to or affiliation with the owner of these newsletters. There are material differences between Navellier Investment Products' portfolios and the InvestorPlace Media, LLC newsletter portfolios authored by Louis Navellier. The InvestorPlace Media, LLC newsletters contain hypothetical performance that do not include transaction costs, advisory fees, or other fees a client might incur if actual investments and trades were being made by an investor. As a result, newsletter performance should not be used to evaluate Navellier Investment services which are separate and different from the newsletters. The owner of the newsletters is InvestorPlace Media, LLC and any questions concerning the newsletters, including any newsletter advertising or hypothetical Newsletter performance claims, (which are calculated solely by Investor Place Media and not Navellier) should be referred to InvestorPlace Media, LLC at (800) 718-8289.
Please note that Navellier & Associates and the Navellier Private Client Group are managed completely independent of the newsletters owned and published by InvestorPlace Media, LLC and written and edited by Louis Navellier, and investment performance of the newsletters should in no way be considered indicative of potential future investment performance for any Navellier & Associates separately managed account portfolio. Potential investors should consult with their financial advisor before investing in any Navellier Investment Product.
Navellier claims compliance with Global Investment Performance Standards (GIPS). To receive a complete list and descriptions of Navellier's composites and/or a presentation that adheres to the GIPS standards, please contact Navellier or click here. It should not be assumed that any securities recommendations made by Navellier & Associates, Inc. in the future will be profitable or equal the performance of securities made in this report. Request here a list of recommendations made by Navellier & Associates, Inc. for the preceding twelve months, please contact Tim Hope at (775) 785-9416.