by Gary Alexander
August 23, 2022
News bulletin: The Congressional Budget Office (CBO) says that President Biden's Inflation Reduction Act "will decrease the deficit by more than $100 billion over the next decade" (Forbes, August 16, 2022).
Lest you forget, the federal government ran a $2.8 trillion deficit in 2021 alone, so cutting the deficit by $10 billion a year for the next 10 years amounts to a 0.36% reduction of 2021's red ink per year. Big deal.
More than that, how can anyone predict deficits (or inflation rates) 10 years from now? That's like asking the weatherman to tell you whether it will rain next March 17. There is no way that any math wizard can account for all the variables in the external world impacting government spending over the next two years, much less 10. Could anyone predict COVID-19 in advance? The Ukraine War? The current inflation?
Back in 1962, we faced two major threats that should seem familiar today – inflated steel prices in the spring, and a surprise threat of war with the Soviets in the fall. Things looked very dismal. As I showed in my May 24, 2022 column, the far larger market drop came in the Spring over the steel price wars, with only a small market dip during the Cuban Missile Crisis, but then the market soared, thanks to a tax cut!
Democrats never cut taxes, right? But on December 14, 1962, President Kennedy first proposed a tax cut to help spur economic growth. It didn't pass in 1963, but LBJ passed it and the stock market took off.
Graphs are for illustrative and discussion purposes only. Please read important disclosures at the end of this commentary.
The future is full of surprises like that, which means that which we expect most is least likely to happen.
This summer I've been going over memories from the Seattle World's Fair of 60 years ago (held April 21 to October 21, 1962) between my junior and senior years of high school there. I was an avid science student and jazz fan, a perfect mix for the music and futuristic offerings of those six magical months.
As an avid science student, I remember gyrocopters, the rocket backpacks, the elevated Monorail, and a flying saucer on sticks called the Space Needle. There was promise of high-speed "air cars" that would cloud our skies. It was a thinking man's Disneyland. By the time it closed, "Century 21" had greeted over 10 million visitors, and even made a profit, but the Fair closed in the middle of that Cuban Missile Crisis!
Oddly, the Fair sort of predicted our October flirtation with Armageddon. Visitors were channeled into a 40-second "Bubble-ator" to enter the "World of tomorrow," but before reaching tomorrow, we had to view "The Threat," via images of a desperate family in a fallout shelter.  We were invited to choose between destruction and life. Our visual choice was a mushroom cloud vs. Marilyn Monroe – a clear dichotomy!
Alas, Marilyn Monroe took her own life August 5, 1962 and we were soon on the brink of nuclear war in late October when President Kennedy was scheduled to close the Fair. We can now see that scientists in Seattle were so busy looking 50 years ahead that they missed the big news of 1962 and the big picture of the next decade – the rise of feminism, civil rights, the Beatles, long hair, draft riots, and hippies! All we could see were white families in their same old roles, with the same short hair, but with much cooler toys.
TV's Jetsons Emulate Seattle's "Jet Set" Futurists
In 1962, the Jetsons were a prime-time ABC cartoon series set in "Orbit City" in 2062. The opening theme was jaunty: "Meet George Jetson, son Elroy, daughter Judy, and wife Jane."  That cartoon family was not very far removed from the future pictured at the Century 21 fairgrounds. Even as we look back at the 1962 photos, we see crew-cut white men in suits and ties inventing ever-more exciting toys, while wife Jane is stuck in her space-age kitchen. (Like the nation, Seattle had a blind spot for minorities then.)
Sixty years later, the Space Needle still hovers over Seattle, but the Monorail is chronically broken. There are no air cars, rocket packs, or gyrocopters crashing into each other, but the sky is filled with invisible "hot spots" and Internet storage; no mushroom clouds or cars, and any space copters are Amazon drones.
We were already on the road to personal computers and the Internet by the time our Fair opened. On April 25, 1961, Robert Noyce was awarded a patent for the integrated circuit – a chip of electronic components in semi-conductive material – the start of the Computer Revolution. Also in 1962, we were madly trying to put a man on the moon. Boeing was a big part of that. In Seattle, Boeing dominated the employment picture. But from 1969 to 1972 – the moon-landing years – the payroll at Boeing shrunk from 102,000 to 29,000.  There was a sign on the new Interstate 5, heading south, which read, "Will the last person leaving Seattle please turn out the lights?"  Once those crew-cut engineers (like my dad) put a man on the moon, they became expendable. And now, we haven't put a man on the moon in nearly 50 years, since late 1972.
Who could have guessed, in 1962, that Seattle would give birth to a half-dozen giant corporations built around the land-borne comfort of yuppies?  First came Microsoft, then McCaw Cellular (which became AT&T Wireless, which merged back into Ma Bell). Then came designer coffee at Starbucks, Costco, Amazon, and Nordstrom's. Meanwhile, Boeing's corporate team left town to set up shop in Chicago.
My main point is that the future seldom happens as we envision it, and that's a good thing.  I wouldn't want to live in either a bomb shelter or an aerial utopia filled with drunk drivers in the sky.  Likewise, the world of 2062 will not be anything like what we envision today.  New inventions, now inconceivable, will enter the world and ease our passage through life. (Today's social blind spots will also be revealed.)
Therefore, it pays to be positive for reasons that nobody can explain in specific detail, yet. Tomorrow will be better, but I can't tell you why – not yet. The safest bet is that the ascent of man will continue.  It is the greatest Megatrend in history, but nobody in history has yet published any clear-eyed view of our future.
OK, I'm done. Now here's bonus coverage – a "Lucky Strike Extra" – for you history and music buffs…
Musical Coda: America's Greatest Ambassadors Visited Seattle (and the World) in 1962
In addition to the science angle, in 1962 I was 16 and had just earned my driver's license, so I drove the 15 miles north to the Fairgrounds to see five memorable jazz giants during the Fair's run. This week 60 years ago, I saw the Erroll Garner's trio record his "One World Concert" at the Fairground, August 22, 1962.
In May, I saw Count Basie's great band first. The sports hall where they booked him was half empty, but that gave me a chance to stand right under his all-star sax section all night. (Heaven!) Then, I saw Benny Goodman's big band on their way to Moscow. (Basie also toured Europe that summer.) Benny played in six cities in the Soviet Union for 40 days, from May 30 (his birthday) to July 8, including the full July 4th week in Moscow. Benny was warmly welcomed, partly because his parents were born in Russia, plus his manager and guitarist were of Armenian descent and could translate Russian to English and vice versa.
Most of these jazz greats were revered more overseas than at home. As such, they served as America's musical ambassadors to the world, especially Louis Armstrong, whom I saw in the Fair's closing week, when there were hurricane winds in Seattle for the first and only time, lifting my car up and over a lane.
In June, I also saw the classic Dave Brubeck quartet in a daytime concert at Aqua Theater by Seattle's Green Lake. In an era of racial segregation, Dave, Louis, Benny, and Basie had racially integrated bands, setting an example to the world. That summer, Brubeck wrote a special number for Louis Armstrong, which he sang only once, at the Monterrey Jazz Festival that September, called "The Real Ambassadors."
Some of the lines fit Satchmo like a glove:
I'm the real Ambassador
All I do is play the blues and meet the people face to face.
I'll explain, and make it plain, I represent the human race,
And don't pretend no more.
Who's the real Ambassador?
Louis Armstrong literally stopped a war, in The Congo in 1960, when the two sides signed a truce for 24 hours to hear him, and Benny Goodman may have helped prevent a nuclear war. Back in 1958, a young Texan, Van Cliburn, won the prestigious Tchaikovsky competition in Moscow, and Dave Brubeck circled the globe for the State Department in 1958, including Soviet-controlled Poland (composing a song, titled "Thanks" in Polish), but no jazz group entered the Soviet Union until Benny Goodman did, in 1962.
Our State Department didn't push jazz on the Soviets. They invited Benny. Their Minister of Culture said, "Our people would like that kind of jazz musician. And his family came from Russia. That would interest our people, too." Back in 1942, Russia and America were war allies when Benny recorded "Mission to Moscow," and 20 years later BG played a Russian folk song, "Polyushke Polye" for his Moscow fans.
Khrushchev attended the opening night and closing week concerts, even though he didn't like most jazz. I like to think those human contacts made Nikita think twice before sending missiles toward his old allies.
Navellier & Associates owns Boeing Co.(BA), Microsoft (MSFT), Amazon.Com Inc. (AMZN), and Costco (COST), in managed accounts but does not own Starbucks Corporation (STBK), or Nordstrom's Inc.(JWN). Gary Alexander does not personally own Boeing Co. (BA), Microsoft (MSFT), Amazon.Com Inc. (AMZN), Costco (COST), Starbucks Corporation (STBK), or Nordstrom's Inc.(JWN).
All content above represents the opinion of Gary Alexander of Navellier & Associates, Inc.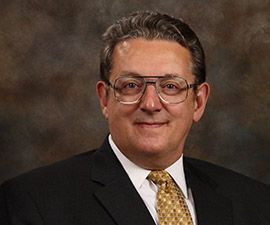 Gary Alexander
SENIOR EDITOR
Gary Alexander has been Senior Writer at Navellier since 2009.  He edits Navellier's weekly Marketmail and writes a weekly Growth Mail column, in which he uses market history to support the case for growth stocks.  For the previous 20 years before joining Navellier, he was Senior Executive Editor at InvestorPlace Media (formerly Phillips Publishing), where he worked with several leading investment analysts, including Louis Navellier (since 1997), helping launch Louis Navellier's Blue Chip Growth and Global Growth newsletters.
Prior to that, Gary edited Wealth Magazine and Gold Newsletter and wrote various investment research reports for Jefferson Financial in New Orleans in the 1980s.  He began his financial newsletter career with KCI Communications in 1980, where he served as consulting editor for Personal Finance newsletter while serving as general manager of KCI's Alexandria House book division.  Before that, he covered the economics beat for news magazines. All content of "Growth Mail" represents the opinion of Gary Alexander
Important Disclosures:
Although information in these reports has been obtained from and is based upon sources that Navellier believes to be reliable, Navellier does not guarantee its accuracy and it may be incomplete or condensed. All opinions and estimates constitute Navellier's judgment as of the date the report was created and are subject to change without notice. These reports are for informational purposes only and are not a solicitation for the purchase or sale of a security. Any decision to purchase securities mentioned in these reports must take into account existing public information on such securities or any registered prospectus.To the extent permitted by law, neither Navellier & Associates, Inc., nor any of its affiliates, agents, or service providers assumes any liability or responsibility nor owes any duty of care for any consequences of any person acting or refraining to act in reliance on the information contained in this communication or for any decision based on it.
Past performance is no indication of future results. Investment in securities involves significant risk and has the potential for partial or complete loss of funds invested. It should not be assumed that any securities recommendations made by Navellier. in the future will be profitable or equal the performance of securities made in this report. Dividend payments are not guaranteed. The amount of a dividend payment, if any, can vary over time and issuers may reduce dividends paid on securities in the event of a recession or adverse event affecting a specific industry or issuer.
None of the stock information, data, and company information presented herein constitutes a recommendation by Navellier or a solicitation to buy or sell any securities. Any specific securities identified and described do not represent all of the securities purchased, sold, or recommended for advisory clients. The holdings identified do not represent all of the securities purchased, sold, or recommended for advisory clients and the reader should not assume that investments in the securities identified and discussed were or will be profitable.
Information presented is general information that does not take into account your individual circumstances, financial situation, or needs, nor does it present a personalized recommendation to you. Individual stocks presented may not be suitable for every investor. Investment in securities involves significant risk and has the potential for partial or complete loss of funds invested. Investment in fixed income securities has the potential for the investment return and principal value of an investment to fluctuate so that an investor's holdings, when redeemed, may be worth less than their original cost.
One cannot invest directly in an index. Index is unmanaged and index performance does not reflect deduction of fees, expenses, or taxes. Presentation of Index data does not reflect a belief by Navellier that any stock index constitutes an investment alternative to any Navellier equity strategy or is necessarily comparable to such strategies. Among the most important differences between the Indices and Navellier strategies are that the Navellier equity strategies may (1) incur material management fees, (2) concentrate its investments in relatively few stocks, industries, or sectors, (3) have significantly greater trading activity and related costs, and (4) be significantly more or less volatile than the Indices.
ETF Risk: We may invest in exchange traded funds ("ETFs") and some of our investment strategies are generally fully invested in ETFs. Like traditional mutual funds, ETFs charge asset-based fees, but they generally do not charge initial sales charges or redemption fees and investors typically pay only customary brokerage fees to buy and sell ETF shares. The fees and costs charged by ETFs held in client accounts will not be deducted from the compensation the client pays Navellier. ETF prices can fluctuate up or down, and a client account could lose money investing in an ETF if the prices of the securities owned by the ETF go down. ETFs are subject to additional risks:
ETF shares may trade above or below their net asset value;
An active trading market for an ETF's shares may not develop or be maintained;
The value of an ETF may be more volatile than the underlying portfolio of securities the ETF is designed to track;
The cost of owning shares of the ETF may exceed those a client would incur by directly investing in the underlying securities; and
Trading of an ETF's shares may be halted if the listing exchange's officials deem it appropriate, the shares are delisted from the exchange, or the activation of market-wide "circuit breakers" (which are tied to large decreases in stock prices) halts stock trading generally.
Grader Disclosures: Investment in equity strategies involves substantial risk and has the potential for partial or complete loss of funds invested. The sample portfolio and any accompanying charts are for informational purposes only and are not to be construed as a solicitation to buy or sell any financial instrument and should not be relied upon as the sole factor in an investment making decision. As a matter of normal and important disclosures to you, as a potential investor, please consider the following: The performance presented is not based on any actual securities trading, portfolio, or accounts, and the reported performance of the A, B, C, D, and F portfolios (collectively the "model portfolios") should be considered mere "paper" or pro forma performance results based on Navellier's research.
Investors evaluating any of Navellier & Associates, Inc.'s, (or its affiliates') Investment Products must not use any information presented here, including the performance figures of the model portfolios, in their evaluation of any Navellier Investment Products. Navellier Investment Products include the firm's mutual funds and managed accounts. The model portfolios, charts, and other information presented do not represent actual funded trades and are not actual funded portfolios. There are material differences between Navellier Investment Products' portfolios and the model portfolios, research, and performance figures presented here. The model portfolios and the research results (1) may contain stocks or ETFs that are illiquid and difficult to trade; (2) may contain stock or ETF holdings materially different from actual funded Navellier Investment Product portfolios; (3) include the reinvestment of all dividends and other earnings, estimated trading costs, commissions, or management fees; and, (4) may not reflect prices obtained in an actual funded Navellier Investment Product portfolio. For these and other reasons, the reported performances of model portfolios do not reflect the performance results of Navellier's actually funded and traded Investment Products. In most cases, Navellier's Investment Products have materially lower performance results than the performances of the model portfolios presented.
This report contains statements that are, or may be considered to be, forward-looking statements. All statements that are not historical facts, including statements about our beliefs or expectations, are "forward-looking statements" within the meaning of The U.S. Private Securities Litigation Reform Act of 1995. These statements may be identified by such forward-looking terminology as "expect," "estimate," "plan," "intend," "believe," "anticipate," "may," "will," "should," "could," "continue," "project," or similar statements or variations of such terms. Our forward-looking statements are based on a series of expectations, assumptions, and projections, are not guarantees of future results or performance, and involve substantial risks and uncertainty as described in Form ADV Part 2A of our filing with the Securities and Exchange Commission (SEC), which is available at www.adviserinfo.sec.gov or by requesting a copy by emailing info@navellier.com. All of our forward-looking statements are as of the date of this report only. We can give no assurance that such expectations or forward-looking statements will prove to be correct. Actual results may differ materially. You are urged to carefully consider all such factors.
FEDERAL TAX ADVICE DISCLAIMER: As required by U.S. Treasury Regulations, you are informed that, to the extent this presentation includes any federal tax advice, the presentation is not written by Navellier to be used, and cannot be used, for the purpose of avoiding federal tax penalties. Navellier does not advise on any income tax requirements or issues. Use of any information presented by Navellier is for general information only and does not represent tax advice either express or implied. You are encouraged to seek professional tax advice for income tax questions and assistance.
IMPORTANT NEWSLETTER DISCLOSURE:The hypothetical performance results for investment newsletters that are authored or edited by Louis Navellier, including Louis Navellier's Growth Investor, Louis Navellier's Breakthrough Stocks, Louis Navellier's Accelerated Profits, and Louis Navellier's Platinum Club, are not based on any actual securities trading, portfolio, or accounts, and the newsletters' reported hypothetical performances should be considered mere "paper" or proforma hypothetical performance results and are not actual performance of real world trades.  Navellier & Associates, Inc. does not have any relation to or affiliation with the owner of these newsletters. There are material differences between Navellier Investment Products' portfolios and the InvestorPlace Media, LLC newsletter portfolios authored by Louis Navellier. The InvestorPlace Media, LLC newsletters contain hypothetical performance that do not include transaction costs, advisory fees, or other fees a client might incur if actual investments and trades were being made by an investor. As a result, newsletter performance should not be used to evaluate Navellier Investment services which are separate and different from the newsletters. The owner of the newsletters is InvestorPlace Media, LLC and any questions concerning the newsletters, including any newsletter advertising or hypothetical Newsletter performance claims, (which are calculated solely by Investor Place Media and not Navellier) should be referred to InvestorPlace Media, LLC at (800) 718-8289.
Please note that Navellier & Associates and the Navellier Private Client Group are managed completely independent of the newsletters owned and published by InvestorPlace Media, LLC and written and edited by Louis Navellier, and investment performance of the newsletters should in no way be considered indicative of potential future investment performance for any Navellier & Associates separately managed account portfolio. Potential investors should consult with their financial advisor before investing in any Navellier Investment Product.
Navellier claims compliance with Global Investment Performance Standards (GIPS). To receive a complete list and descriptions of Navellier's composites and/or a presentation that adheres to the GIPS standards, please contact Navellier or click here. It should not be assumed that any securities recommendations made by Navellier & Associates, Inc. in the future will be profitable or equal the performance of securities made in this report.
FactSet Disclosure: Navellier does not independently calculate the statistical information included in the attached report. The calculation and the information are provided by FactSet, a company not related to Navellier. Although information contained in the report has been obtained from FactSet and is based on sources Navellier believes to be reliable, Navellier does not guarantee its accuracy, and it may be incomplete or condensed. The report and the related FactSet sourced information are provided on an "as is" basis. The user assumes the entire risk of any use made of this information. Investors should consider the report as only a single factor in making their investment decision. The report is for informational purposes only and is not intended as an offer or solicitation for the purchase or sale of a security. FactSet sourced information is the exclusive property of FactSet. Without prior written permission of FactSet, this information may not be reproduced, disseminated or used to create any financial products. All indices are unmanaged and performance of the indices include reinvestment of dividends and interest income, unless otherwise noted, are not illustrative of any particular investment and an investment cannot be made in any index. Past performance is no guarantee of future results.