by Gary Alexander
August 2, 2022
We got the bad news last Thursday. Real U.S. gross domestic product (GDP) for the second quarter decreased at an annual rate of 0.9 percent, according to the first ("advance") estimate by the Bureau of Economic Analysis (BEA). After an official -1.6 percent decline in the first quarter, that means we MAY be officially in a recession, if the second-quarter figure holds up in the next two releases. (The second estimate will be released on August 25, while the third and final release will arrive in late September.)
Graphs are for illustrative and discussion purposes only. Please read important disclosures at the end of this commentary.
This first-half decline is a shocker, since it follows a 5.7% real increase in 2021 – the best calendar year since 1984. The good news – if you can call it that – is that "current-dollar" (or nominal) GDP rose 7.8 percent, or $465 billion, to a nearly $25 trillion annual rate, due entirely to inflation. That is noticeably faster than the 6.6 percent nominal growth rate of the first quarter. Now, if we can just get inflation down in the second half, while maintaining that peppy nominal growth rate, then real growth will return.
Our main global competitor is doing no better. On the same day our GDP came out, China acknowledged it would miss its annual growth target of +5.5% – by a mile. China's Politburo said Thursday that their lowest GDP target in decades was an opium pipe dream, since second-quarter growth was just +0.4%.
With China, the main GDP drag seems to be their draconian COVID lockdowns in several major cities. (They apparently closed down businesses serving one million people in Wuhan due to four cases without symptoms.) With the U.S. and Europe, the main culprit seems to be extreme Green policies, resembling a cult. The Biden Administration's drive toward solar and wind, and the push toward 50% electric cars by 2030, has fueled (pardon the puns) a purposeful policy to drive up the price of gasoline to make electric cars, plus solar and wind, more attractive. Transportation Secretary Pete Buttigieg said as much when he told a House Transportation and Infrastructure Committee, "The more pain we are all experiencing from the high price of gas, the more benefit there is for those who can access electric vehicles." Gee, thanks!
There is no free lunch with electric cars. The batteries alone require deep mining damage to planet earth, and the electric grid is in danger of overloading and shortages. The North American Electric Reliability Corporation recently warned that two-thirds of the U.S. could experience blackouts this summer. With wind and solar, we all know the limits: The sun doesn't always shine, and the wind doesn't always blow. Due to the current heat wave, Texas grid operators told residents not to use major appliances to avoid rolling blackouts and some grid operators are keeping coal-fired plants scheduled to be shut down on tap.
The same thing is happening in Europe. Germany has had to resort to burning oil and coal because its trillion-dollar investment in wind and solar can't make up for the loss of Russia's natural gas. There was also an electrical power crisis in Australia last month (their winter) due to too many coal plant closures.
Innovation – Not Intervention — Is the Solution
Fossil fuels were once the "clean" solution to the horse manure that littered our city streets and rural highways. Dead dinosaur bones were also the ecological salvation for killing whales for their oil. John D. Rockefeller "saved the whales" when he developed very low-cost kerosene for middle-class families.
Innovation and the demands of the market provide a better solution than forcing some dictator's idea of a more elegant solution down our collective throats. At Freedom Fest, one of my roles is "senior judge" (in both age and time served) at Anthem Film Festival. I recently commented on three films on lockdowns here (July 12). Two other featured films are relevant to innovation and the risks to our electrical grid.
America has been the world's premier innovator for over two centuries, since our establishment of patents in 1641 (and officially in 1792) and copyrights in 1790, allowing inventors to own the fruits of their creativity. But our hold on innovation is fading fast due to outright theft from China and weak protection by U.S. courts, according to "Innovation Race," a film by director/writers Luke and Jo Anne Livingston.
I was in 7th grade when Russia launched Sputnik, and our science and math classes went into overdrive, since it was the first time our adversaries beat us in technology, so my "rocket scientist" dad and other engineers put a man on the moon less than 12 years later, and America got back on top in technology.
Just think of companies founded by Steve Jobs, Bill Gates, Jeff Bezos, Elon Musk, Michael Dell, Larry Page, and Sergei Brin. Even those born overseas (Musk and Brin) came to America for patent protection.
Along came Japan, who mainly copied U.S. technology, then improved it (think cars or cameras), and then came China, which so far has stolen U.S. technology or forced deals whereby U.S. companies may not operate within China unless we share our unique technology so that China can "reverse engineer" it.
China steals about $600 billion per year of U.S. technology, according to our Department of Justice. In his recent memoir, former Attorney General Bill Barr wrote, "In recent years, about 80 percent of all federal economic espionage prosecutions have alleged conduct that would benefit the Chinese state."
Now, China has stepped up its game by copying our patent system and surpassing America in new patent production, while at home big tech companies are front-running new ideas by small inventors, to the point that the Patent Office has become a "patent death squad," whereby big money crowds out small inventors. That's why we're now losing the "Innovation Race," says this film, and we need to get back in that race.
"Grid Down, Power Up" (a film by David Tice) frankly scares me, since the Federal Energy Regulatory Commission (FERC) has said that a terrorist attack on just nine substations could plunge the U.S. into a nationwide blackout for 18 months. Since electricity runs our life – including access to food, water, heat, cooling, and medicine – it is credibly estimated that over 80% of us could perish within those 18 months.
Congress has ignored calls for grid expansion and security. Even without a terrorist act or natural event (a sunburst or electromagnetic pulse, EMP), we are stretching our existing grid to the breaking point, even before pushing the world toward 100% electric automobiles. Our devices, even bitcoins, gobble up huge amounts of juice, as do air conditioning in summer and heating in winter for our much larger homes.
I'm not sure what the solution is, but I'm sure that by rewarding innovators we will find a solution. Here are three outliers that need funding. I can't vouch for any one of them, but VC's usually find the winners.
Solar satellite power. My friend and former neighbor, the late engineer Ralph Nansen, wrote "Sun Power," about harnessing the sun's energy from satellites rather than solar panels on earth. Huge satellite panels can relay solar power to earth 24/7, no matter cloud cover, for as long as the sun lives.
Green hydrogen is produced from water and burns very clean. It may be an alternative to natural gas.
Small nuclear engines or power stations could provide clean electricity or back-up wind or solar.
There are probably far more solutions under development that we haven't heard about, but developing these sorts of solutions is expensive. That's where venture capital and patent protection come in. Beyond that cost, we need government to get out of the business of picking winners by funding bad ideas. Doing economic damage in the name of fighting climate change is hurting our search for the best solutions.
All content above represents the opinion of Gary Alexander of Navellier & Associates, Inc.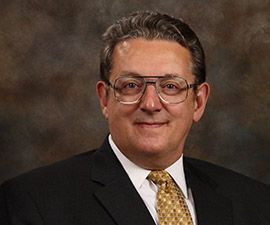 Gary Alexander
SENIOR EDITOR
Gary Alexander has been Senior Writer at Navellier since 2009.  He edits Navellier's weekly Marketmail and writes a weekly Growth Mail column, in which he uses market history to support the case for growth stocks.  For the previous 20 years before joining Navellier, he was Senior Executive Editor at InvestorPlace Media (formerly Phillips Publishing), where he worked with several leading investment analysts, including Louis Navellier (since 1997), helping launch Louis Navellier's Blue Chip Growth and Global Growth newsletters.
Prior to that, Gary edited Wealth Magazine and Gold Newsletter and wrote various investment research reports for Jefferson Financial in New Orleans in the 1980s.  He began his financial newsletter career with KCI Communications in 1980, where he served as consulting editor for Personal Finance newsletter while serving as general manager of KCI's Alexandria House book division.  Before that, he covered the economics beat for news magazines. All content of "Growth Mail" represents the opinion of Gary Alexander
Important Disclosures:
Although information in these reports has been obtained from and is based upon sources that Navellier believes to be reliable, Navellier does not guarantee its accuracy and it may be incomplete or condensed. All opinions and estimates constitute Navellier's judgment as of the date the report was created and are subject to change without notice. These reports are for informational purposes only and are not a solicitation for the purchase or sale of a security. Any decision to purchase securities mentioned in these reports must take into account existing public information on such securities or any registered prospectus.To the extent permitted by law, neither Navellier & Associates, Inc., nor any of its affiliates, agents, or service providers assumes any liability or responsibility nor owes any duty of care for any consequences of any person acting or refraining to act in reliance on the information contained in this communication or for any decision based on it.
Past performance is no indication of future results. Investment in securities involves significant risk and has the potential for partial or complete loss of funds invested. It should not be assumed that any securities recommendations made by Navellier. in the future will be profitable or equal the performance of securities made in this report. Dividend payments are not guaranteed. The amount of a dividend payment, if any, can vary over time and issuers may reduce dividends paid on securities in the event of a recession or adverse event affecting a specific industry or issuer.
None of the stock information, data, and company information presented herein constitutes a recommendation by Navellier or a solicitation to buy or sell any securities. Any specific securities identified and described do not represent all of the securities purchased, sold, or recommended for advisory clients. The holdings identified do not represent all of the securities purchased, sold, or recommended for advisory clients and the reader should not assume that investments in the securities identified and discussed were or will be profitable.
Information presented is general information that does not take into account your individual circumstances, financial situation, or needs, nor does it present a personalized recommendation to you. Individual stocks presented may not be suitable for every investor. Investment in securities involves significant risk and has the potential for partial or complete loss of funds invested. Investment in fixed income securities has the potential for the investment return and principal value of an investment to fluctuate so that an investor's holdings, when redeemed, may be worth less than their original cost.
One cannot invest directly in an index. Index is unmanaged and index performance does not reflect deduction of fees, expenses, or taxes. Presentation of Index data does not reflect a belief by Navellier that any stock index constitutes an investment alternative to any Navellier equity strategy or is necessarily comparable to such strategies. Among the most important differences between the Indices and Navellier strategies are that the Navellier equity strategies may (1) incur material management fees, (2) concentrate its investments in relatively few stocks, industries, or sectors, (3) have significantly greater trading activity and related costs, and (4) be significantly more or less volatile than the Indices.
ETF Risk: We may invest in exchange traded funds ("ETFs") and some of our investment strategies are generally fully invested in ETFs. Like traditional mutual funds, ETFs charge asset-based fees, but they generally do not charge initial sales charges or redemption fees and investors typically pay only customary brokerage fees to buy and sell ETF shares. The fees and costs charged by ETFs held in client accounts will not be deducted from the compensation the client pays Navellier. ETF prices can fluctuate up or down, and a client account could lose money investing in an ETF if the prices of the securities owned by the ETF go down. ETFs are subject to additional risks:
ETF shares may trade above or below their net asset value;
An active trading market for an ETF's shares may not develop or be maintained;
The value of an ETF may be more volatile than the underlying portfolio of securities the ETF is designed to track;
The cost of owning shares of the ETF may exceed those a client would incur by directly investing in the underlying securities; and
Trading of an ETF's shares may be halted if the listing exchange's officials deem it appropriate, the shares are delisted from the exchange, or the activation of market-wide "circuit breakers" (which are tied to large decreases in stock prices) halts stock trading generally.
Grader Disclosures: Investment in equity strategies involves substantial risk and has the potential for partial or complete loss of funds invested. The sample portfolio and any accompanying charts are for informational purposes only and are not to be construed as a solicitation to buy or sell any financial instrument and should not be relied upon as the sole factor in an investment making decision. As a matter of normal and important disclosures to you, as a potential investor, please consider the following: The performance presented is not based on any actual securities trading, portfolio, or accounts, and the reported performance of the A, B, C, D, and F portfolios (collectively the "model portfolios") should be considered mere "paper" or pro forma performance results based on Navellier's research.
Investors evaluating any of Navellier & Associates, Inc.'s, (or its affiliates') Investment Products must not use any information presented here, including the performance figures of the model portfolios, in their evaluation of any Navellier Investment Products. Navellier Investment Products include the firm's mutual funds and managed accounts. The model portfolios, charts, and other information presented do not represent actual funded trades and are not actual funded portfolios. There are material differences between Navellier Investment Products' portfolios and the model portfolios, research, and performance figures presented here. The model portfolios and the research results (1) may contain stocks or ETFs that are illiquid and difficult to trade; (2) may contain stock or ETF holdings materially different from actual funded Navellier Investment Product portfolios; (3) include the reinvestment of all dividends and other earnings, estimated trading costs, commissions, or management fees; and, (4) may not reflect prices obtained in an actual funded Navellier Investment Product portfolio. For these and other reasons, the reported performances of model portfolios do not reflect the performance results of Navellier's actually funded and traded Investment Products. In most cases, Navellier's Investment Products have materially lower performance results than the performances of the model portfolios presented.
This report contains statements that are, or may be considered to be, forward-looking statements. All statements that are not historical facts, including statements about our beliefs or expectations, are "forward-looking statements" within the meaning of The U.S. Private Securities Litigation Reform Act of 1995. These statements may be identified by such forward-looking terminology as "expect," "estimate," "plan," "intend," "believe," "anticipate," "may," "will," "should," "could," "continue," "project," or similar statements or variations of such terms. Our forward-looking statements are based on a series of expectations, assumptions, and projections, are not guarantees of future results or performance, and involve substantial risks and uncertainty as described in Form ADV Part 2A of our filing with the Securities and Exchange Commission (SEC), which is available at www.adviserinfo.sec.gov or by requesting a copy by emailing info@navellier.com. All of our forward-looking statements are as of the date of this report only. We can give no assurance that such expectations or forward-looking statements will prove to be correct. Actual results may differ materially. You are urged to carefully consider all such factors.
FEDERAL TAX ADVICE DISCLAIMER: As required by U.S. Treasury Regulations, you are informed that, to the extent this presentation includes any federal tax advice, the presentation is not written by Navellier to be used, and cannot be used, for the purpose of avoiding federal tax penalties. Navellier does not advise on any income tax requirements or issues. Use of any information presented by Navellier is for general information only and does not represent tax advice either express or implied. You are encouraged to seek professional tax advice for income tax questions and assistance.
IMPORTANT NEWSLETTER DISCLOSURE:The hypothetical performance results for investment newsletters that are authored or edited by Louis Navellier, including Louis Navellier's Growth Investor, Louis Navellier's Breakthrough Stocks, Louis Navellier's Accelerated Profits, and Louis Navellier's Platinum Club, are not based on any actual securities trading, portfolio, or accounts, and the newsletters' reported hypothetical performances should be considered mere "paper" or proforma hypothetical performance results and are not actual performance of real world trades.  Navellier & Associates, Inc. does not have any relation to or affiliation with the owner of these newsletters. There are material differences between Navellier Investment Products' portfolios and the InvestorPlace Media, LLC newsletter portfolios authored by Louis Navellier. The InvestorPlace Media, LLC newsletters contain hypothetical performance that do not include transaction costs, advisory fees, or other fees a client might incur if actual investments and trades were being made by an investor. As a result, newsletter performance should not be used to evaluate Navellier Investment services which are separate and different from the newsletters. The owner of the newsletters is InvestorPlace Media, LLC and any questions concerning the newsletters, including any newsletter advertising or hypothetical Newsletter performance claims, (which are calculated solely by Investor Place Media and not Navellier) should be referred to InvestorPlace Media, LLC at (800) 718-8289.
Please note that Navellier & Associates and the Navellier Private Client Group are managed completely independent of the newsletters owned and published by InvestorPlace Media, LLC and written and edited by Louis Navellier, and investment performance of the newsletters should in no way be considered indicative of potential future investment performance for any Navellier & Associates separately managed account portfolio. Potential investors should consult with their financial advisor before investing in any Navellier Investment Product.
Navellier claims compliance with Global Investment Performance Standards (GIPS). To receive a complete list and descriptions of Navellier's composites and/or a presentation that adheres to the GIPS standards, please contact Navellier or click here. It should not be assumed that any securities recommendations made by Navellier & Associates, Inc. in the future will be profitable or equal the performance of securities made in this report.
FactSet Disclosure: Navellier does not independently calculate the statistical information included in the attached report. The calculation and the information are provided by FactSet, a company not related to Navellier. Although information contained in the report has been obtained from FactSet and is based on sources Navellier believes to be reliable, Navellier does not guarantee its accuracy, and it may be incomplete or condensed. The report and the related FactSet sourced information are provided on an "as is" basis. The user assumes the entire risk of any use made of this information. Investors should consider the report as only a single factor in making their investment decision. The report is for informational purposes only and is not intended as an offer or solicitation for the purchase or sale of a security. FactSet sourced information is the exclusive property of FactSet. Without prior written permission of FactSet, this information may not be reproduced, disseminated or used to create any financial products. All indices are unmanaged and performance of the indices include reinvestment of dividends and interest income, unless otherwise noted, are not illustrative of any particular investment and an investment cannot be made in any index. Past performance is no guarantee of future results.