August 6, 2019
Last week was the worst week of the year, but most of the red ink was spilled in the last two days, which happened to be the first two days of August. July was delightful. It's that blasted month of August again!

August used to be great. August was up in 80% of the years prior to 1950, when the economy was more agriculturally oriented. The best August was the second-best month of the 20th Century: August 1932 (+35%), just after the nomination of Franklin D. Roosevelt. The following August (1933) was up 13%. In modern times, the birth of the big bull market began in August 1982, up 11.5%, with a booster shot in August 1984, up another 10%. In recent years, August has been the third worst month in the last 50 years:
Graphs are for illustrative and discussion purposes only. Please read important disclosures at the end of this commentary.
The best news is that over the last 20 years – basically, the 21st Century – the fourth quarter has eclipsed the first three quarters combined, by a long shot. The first three quarters averaged a meager 1.26% gain, while the fourth quarter more than tripled that gain, at 4.5%, pushing the full year gain up to nearly 6%.

My two oldest grandsons just graduated from college. They were each born in 1996, the first year of "Generation Z," a generation that apparently learned a lot of lessons from the mistakes of their immediate predecessors, the Millennials, and the Baby Boomers. With help from their parents and my own counsel, they graduated debt free. They spent the first two years in community college and lived at home, working and saving a lot. Then they transferred to the big-name state universities in Oregon and Washington State, while still working and living frugally. Yes, it can be done, with minimal cash transfusions from family.
They also chose majors and professions that are in great demand, one in engineering and the other in helping the elderly and those in need, a rapidly growing social need. (This beats majoring in 17th century French poetry or various ego-stroking victimology studies, so common on campus today but so worthless in job searches.) Both are already gainfully employed. Neither is married, since the winning game plan is to have a career and some savings in hand, a home, and some assets before marrying and having children.
In the Democratic candidate debates, much is made of wealth inequality, income inequality, college debt burdens, Medicare for all, wage inequalities, and other financial challenges, but the old verities still work. Get educated, live frugally at first, save, and invest. I did it. My two oldest grandsons are doing it. Rather than trying to mend a broken family after decades of bad decisions, let's teach our children the proper use of their limited resources when they are young and they, too, will end up well off in their golden years.
Those at the top of the income and wealth distribution are those that invest in common stocks, those that pour the maximum allowed into their 401(k) contributions at work, and then open up another account or two on the side. The latest studies by the Fed show that investing in the stock market has been the primary driver of household net worth over the past 30 years. U.S. household nominal net worth has quadrupled since 1987 from barely $20 trillion to about $104 trillion at the end of 2018, according to the Fed's report.
Graphs are for illustrative and discussion purposes only. Please read important disclosures at the end of this commentary.
Yes, the rich have gotten far richer, but the total pie has grown 5-fold, so even many poor have gotten slightly richer. The Fed report says the top 10% of U.S. households have increased their net worth from about $12 trillion to about $70 trillion. Sadly, the bottom 50% is only worth $1 trillion, up from $0.8 trillion. Some Democratic candidates snidely refer to "Wall Street fat cats," but stocks are available to anyone, including mutual funds with small minimums. Instead of stoking envy, why don't they teach the poor how to save and put "skin in the game" by investing in stocks, turning a little bit into a lot over time.
Beyond owning stocks, the real American Dream is owning your own business, not owning your own home, which is a margined investment that needs constant maintenance, is illiquid, and can quickly go under water if bought on slim (under 5% down) margin. Let's teach our children and grandchildren investing, entrepreneurship, and other financial principles rather than relying on government promises.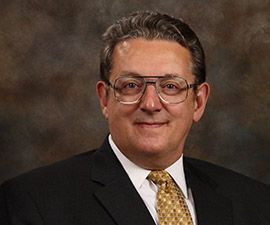 Gary Alexander
SENIOR EDITOR
Gary Alexander has been Senior Writer at Navellier since 2009.  He edits Navellier's weekly Marketmail and writes a weekly Growth Mail column, in which he uses market history to support the case for growth stocks.  For the previous 20 years before joining Navellier, he was Senior Executive Editor at InvestorPlace Media (formerly Phillips Publishing), where he worked with several leading investment analysts, including Louis Navellier (since 1997), helping launch Louis Navellier's Blue Chip Growth and Global Growth newsletters.
Prior to that, Gary edited Wealth Magazine and Gold Newsletter and wrote various investment research reports for Jefferson Financial in New Orleans in the 1980s.  He began his financial newsletter career with KCI Communications in 1980, where he served as consulting editor for Personal Finance newsletter while serving as general manager of KCI's Alexandria House book division.  Before that, he covered the economics beat for news magazines. All content of "Growth Mail" represents the opinion of Gary Alexander
Although information in these reports has been obtained from and is based upon sources that Navellier believes to be reliable, Navellier does not guarantee its accuracy and it may be incomplete or condensed. All opinions and estimates constitute Navellier's judgment as of the date the report was created and are subject to change without notice. These reports are for informational purposes only and are not intended as an offer or solicitation for the purchase or sale of a security. Any decision to purchase securities mentioned in these reports must take into account existing public information on such securities or any registered prospectus.
Past performance is no indication of future results. Investment in securities involves significant risk and has the potential for partial or complete loss of funds invested. It should not be assumed that any securities recommendations made by Navellier. in the future will be profitable or equal the performance of securities made in this report.
Dividend payments are not guaranteed. The amount of a dividend payment, if any, can vary over time and issuers may reduce dividends paid on securities in the event of a recession or adverse event affecting a specific industry or issuer.
None of the stock information, data, and company information presented herein constitutes a recommendation by Navellier or a solicitation of any offer to buy or sell any securities. Any specific securities identified and described do not represent all of the securities purchased, sold, or recommended for advisory clients. The reader should not assume that investments in the securities identified and discussed were or will be profitable.
Information presented is general information that does not take into account your individual circumstances, financial situation, or needs, nor does it present a personalized recommendation to you. Individual stocks presented may not be suitable for you. Investment in securities involves significant risk and has the potential for partial or complete loss of funds invested. Investment in fixed income securities has the potential for the investment return and principal value of an investment to fluctuate so that an investor's holdings, when redeemed, may be worth less than their original cost.
One cannot invest directly in an index. Results presented include the reinvestment of all dividends and other earnings.
Past performance is no indication of future results.
FEDERAL TAX ADVICE DISCLAIMER: As required by U.S. Treasury Regulations, you are informed that, to the extent this presentation includes any federal tax advice, the presentation is not intended or written by Navellier to be used, and cannot be used, for the purpose of avoiding federal tax penalties. Navellier does not advise on any income tax requirements or issues. Use of any information presented by Navellier is for general information only and does not represent tax advice either express or implied. You are encouraged to seek professional tax advice for income tax questions and assistance.
IMPORTANT NEWSLETTER DISCLOSURE: The hypothetical performance results for investment newsletters that are authored or edited by Louis Navellier, including Louis Navellier's Growth Investor, Louis Navellier's Breakthrough Stocks, Louis Navellier's Accelerated Profits, and Louis Navellier's Platinum Club, are not based on any actual securities trading, portfolio, or accounts, and the newsletters' reported hypothetical performances should be considered mere "paper" or proforma hypothetical performance results and are not actual performance of real world trades.  Navellier & Associates, Inc. does not have any relation to or affiliation with the owner of these newsletters. There are material differences between Navellier Investment Products' portfolios and the InvestorPlace Media, LLC newsletter portfolios authored by Louis Navellier. The InvestorPlace Media, LLC newsletters contain hypothetical performance that do not include transaction costs, advisory fees, or other fees a client might incur if actual investments and trades were being made by an investor. As a result, newsletter performance should not be used to evaluate Navellier Investment services which are separate and different from the newsletters. The owner of the newsletters is InvestorPlace Media, LLC and any questions concerning the newsletters, including any newsletter advertising or hypothetical Newsletter performance claims, (which are calculated solely by Investor Place Media and not Navellier) should be referred to InvestorPlace Media, LLC at (800) 718-8289.
Please note that Navellier & Associates and the Navellier Private Client Group are managed completely independent of the newsletters owned and published by InvestorPlace Media, LLC and written and edited by Louis Navellier, and investment performance of the newsletters should in no way be considered indicative of potential future investment performance for any Navellier & Associates separately managed account portfolio. Potential investors should consult with their financial advisor before investing in any Navellier Investment Product.
Navellier claims compliance with Global Investment Performance Standards (GIPS). To receive a complete list and descriptions of Navellier's composites and/or a presentation that adheres to the GIPS standards, please contact Navellier or click here. It should not be assumed that any securities recommendations made by Navellier & Associates, Inc. in the future will be profitable or equal the performance of securities made in this report. Request here a list of recommendations made by Navellier & Associates, Inc. for the preceding twelve months, please contact Tim Hope at (775) 785-9416.