by Jason Bodner
July 6, 2022
COVID-19 seems to be fading away, but all of a sudden, everything else stinks: War, inflation, and layoffs are now rocking the warm sense of security that many of us had heading into 2022. Stocks are having their worst first-half of the year in over 50 years, and nothing seems to make sense anymore.
So today, I'll try to provide some context for this malaise, and what I see as our critical path forward.
Let's start with what I have said I thought would happen – ever since the beginning of this year.
Something smelled to me in late 2021: The Fed was cranking up the hawkish talk. They telegraphed that aggressive tightening may be required. That started to shake stocks, starting with NASDAQ in late November. Then cryptos began to crumble. Risk assets started to fall quickly evaporating paper wealth.
The Fed was in a bind. It needed to cool the economy as froth was evident in the system. Inflation was skyrocketing. In ordinary times (not after a once-in-a-century pandemic), the Fed could measuredly raise interest rates, but the U.S. now has a $30 trillion (and climbing) national debt, up from $9 trillion in 2007.
Graphs are for illustrative and discussion purposes only. Please read important disclosures at the end of this commentary.
During much of that steep climb in debt from 2008 onward, interest rates were at or near zero. Financing debt at zero is pretty sweet, but when you owe $30 trillion each 1% rise adds $300 billion in interest. That's 3 followed by 11 zeros. So, I heard the negative talk from Jay Powell and leaders of big banks and felt it was fearmongering by design. You see, by scaring consumers into spending less, the economy would cool on its own, and the market could do the hard work for the Fed. I called it "ghost tightening."
This new hawkish Fed language began around December. The subsequent pressure on stocks came from a combination of Fed-speak, inflation, and then a war in Ukraine. The first interest rate hike didn't occur until mid-March. By that time, the S&P 500 had fallen about 8%. The next hikes came in May and June and the Fed funds rate currently stands at an upper limit of 1.75%. Stocks have been consistently sloppy all year and, as I write this, the S&P 500 remains in a bear market, down -21% from last year's close.
Gas prices soared along with food prices, which siphons money off the average U.S. consumer quickly. That leaves fewer dollars for discretionary spending, further tightening the economy. These collective forces work to curb inflation. All the while, the Fed has only risen rates to a range of 1.50% to 1.75%, well below the average 3% (since 1990). That is what I call ghost tightening. The economy is slowing without the need for huge rate increases hinted at late last year. Naturally, we will likely see a few more hikes. I believe there will be 50 basis points (each) two more times, and then we will hit a holding pattern. That will still be below the average rate. November is election time, so nothing is likely to happen then.
Recession or No Recession – That is the Big Question Now
This brings us to the big question: Recession or no recession?  There is no shortage of negative sentiment on our current situation. According to one survey, 76% of CEOs expect a recession. It's now a forgone conclusion in many news stories, and some Americans talk like we're already in one. A recession is defined as two successive quarters of negative GDP. That has not happened yet, but is a recession certain?
There are those who don't believe one is coming, but they may have a political bias. President Joe Biden said a recession is not guaranteed. Fed Chair Jerome Powell also doesn't necessarily see one in the cards. U.S. Treasury Secretary and Former Fed Chief Janet Yellen said that she expects the economy to slow, but a recession is "not at all inevitable." Plenty of others reject the idea of a recession. JP Morgan's Chief Economist Bruce Kasman doesn't see a recession (even though his CEO, Jamie Dimon, sees an economic "hurricane."). Even the notorious shark Kevin O'Leary says there's no evidence of a recession right now.
As confusing as all that may be, let's just review the facts, not the opinions: The Fed spoke. Markets fell. Risk assets fell. Rate hikes came slowly, and then they ramped up but we're still sitting at merely half the 32-year average interest rate. We are in a bear market largely precipitated by the Fed's comments before any interest rate hikes ever happened. Essential costs are tightening the U.S. consumer's wallets, leaving less disposable money to chase prices higher in many areas. This sounds a lot like ghost tightening to me.
So, what's coming next? Economist Paul Samuelson famously said, "The stock market has predicted nine of the past five recessions," meaning that about half of the stock bear markets don't result in a recession. Could this be another time the market gets it wrong? If so, I think the Fed's plan worked like a charm.
There are some signs of peak inflation popping up. In May, Goldman Sachs released a report showing signs of peak inflation. Prices at the gas pump certainly don't agree, but energy prices recently cracked. The price of oil fell from over $120 to around $105 per barrel:
Graphs are for illustrative and discussion purposes only. Please read important disclosures at the end of this commentary.
Louis Navellier pointed out that major government agencies have released data indicating a demand drop. Some drivers are consolidating trips or just driving less. And energy is the biggest driver of inflation now.
If inflation should peak, where does that leave us?  Markets closed June with ugly price action, but the week's volatility was met with low volume. You can see that here, as the blue and red bars dried up:
Graphs are for illustrative and discussion purposes only. Please read important disclosures at the end of this commentary.
Low volume means low signal counts. Last Monday through Wednesday saw only 53 signals (26 buys and 27 sells). The breakdown of buys and sells is a small data set, but something should catch your eye:
Energy is virtually missing, with 0 sells and 1 buy.
Graphs are for illustrative and discussion purposes only. Please read important disclosures at the end of this commentary.
Energy has been the biggest driver of market buying since the start of the year. But since mid-June selling has rocked the energy sector:
Graphs are for illustrative and discussion purposes only. Please read important disclosures at the end of this commentary.
Peak inflation may be here…or near. The Fed may be getting this ship righted. And should we get some clarity and direction, the market will find its footing. We may consolidate sideways for a while, possibly through part of the third quarter, but I believe Q4 will see a lift in equities, especially growth stocks.
If the market incorrectly predicted this recession, we have nowhere to go but up. Money will flood into beaten-down sectors. I don't necessarily see a recession ahead. Instead, I see ghost tightening by the Fed, and I see it working. I recently read that "reality is hidden in the unseen." What we see and hear all around us is fear and negativity. Positivity and happiness are nowhere to be seen… They are unseen.
All content above represents the opinion of Jason Bodner of Navellier & Associates, Inc.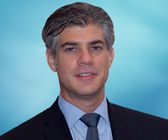 Jason Bodner
MARKETMAIL EDITOR FOR SECTOR SPOTLIGHT
Jason Bodner writes Sector Spotlight in the weekly Marketmail publication and has authored several white papers for the company. He is also Co-Founder of Macro Analytics for Professionals which produces proprietary equity accumulation/distribution research for its clients. Previously, Mr. Bodner served as Director of European Equity Derivatives for Cantor Fitzgerald Europe in London, then moved to the role of Head of Equity Derivatives North America for the same company in New York. He also served as S.V.P. Equity Derivatives for Jefferies, LLC. He received a B.S. in business administration in 1996, with honors, from Skidmore College as a member of the Periclean Honors Society. All content of "Sector Spotlight" represents the opinion of Jason Bodner
Important Disclosures:
Jason Bodner is a co-founder and co-owner of Mapsignals. Mr. Bodner is an independent contractor who is occasionally hired by Navellier & Associates to write an article and or provide opinions for possible use in articles that appear in Navellier & Associates weekly Market Mail. Mr. Bodner is not employed or affiliated with Louis Navellier, Navellier & Associates, Inc., or any other Navellier owned entity. The opinions and statements made here are those of Mr. Bodner and not necessarily those of any other persons or entities. This is not an endorsement, or solicitation or testimonial or investment advice regarding the BMI Index or any statements or recommendations or analysis in the article or the BMI Index or Mapsignals or its products or strategies.
Although information in these reports has been obtained from and is based upon sources that Navellier believes to be reliable, Navellier does not guarantee its accuracy and it may be incomplete or condensed. All opinions and estimates constitute Navellier's judgment as of the date the report was created and are subject to change without notice. These reports are for informational purposes only and are not a solicitation for the purchase or sale of a security. Any decision to purchase securities mentioned in these reports must take into account existing public information on such securities or any registered prospectus.To the extent permitted by law, neither Navellier & Associates, Inc., nor any of its affiliates, agents, or service providers assumes any liability or responsibility nor owes any duty of care for any consequences of any person acting or refraining to act in reliance on the information contained in this communication or for any decision based on it.
Past performance is no indication of future results. Investment in securities involves significant risk and has the potential for partial or complete loss of funds invested. It should not be assumed that any securities recommendations made by Navellier. in the future will be profitable or equal the performance of securities made in this report. Dividend payments are not guaranteed. The amount of a dividend payment, if any, can vary over time and issuers may reduce dividends paid on securities in the event of a recession or adverse event affecting a specific industry or issuer.
None of the stock information, data, and company information presented herein constitutes a recommendation by Navellier or a solicitation to buy or sell any securities. Any specific securities identified and described do not represent all of the securities purchased, sold, or recommended for advisory clients. The holdings identified do not represent all of the securities purchased, sold, or recommended for advisory clients and the reader should not assume that investments in the securities identified and discussed were or will be profitable.
Information presented is general information that does not take into account your individual circumstances, financial situation, or needs, nor does it present a personalized recommendation to you. Individual stocks presented may not be suitable for every investor. Investment in securities involves significant risk and has the potential for partial or complete loss of funds invested. Investment in fixed income securities has the potential for the investment return and principal value of an investment to fluctuate so that an investor's holdings, when redeemed, may be worth less than their original cost.
One cannot invest directly in an index. Index is unmanaged and index performance does not reflect deduction of fees, expenses, or taxes. Presentation of Index data does not reflect a belief by Navellier that any stock index constitutes an investment alternative to any Navellier equity strategy or is necessarily comparable to such strategies. Among the most important differences between the Indices and Navellier strategies are that the Navellier equity strategies may (1) incur material management fees, (2) concentrate its investments in relatively few stocks, industries, or sectors, (3) have significantly greater trading activity and related costs, and (4) be significantly more or less volatile than the Indices.
ETF Risk: We may invest in exchange traded funds ("ETFs") and some of our investment strategies are generally fully invested in ETFs. Like traditional mutual funds, ETFs charge asset-based fees, but they generally do not charge initial sales charges or redemption fees and investors typically pay only customary brokerage fees to buy and sell ETF shares. The fees and costs charged by ETFs held in client accounts will not be deducted from the compensation the client pays Navellier. ETF prices can fluctuate up or down, and a client account could lose money investing in an ETF if the prices of the securities owned by the ETF go down. ETFs are subject to additional risks:
ETF shares may trade above or below their net asset value;
An active trading market for an ETF's shares may not develop or be maintained;
The value of an ETF may be more volatile than the underlying portfolio of securities the ETF is designed to track;
The cost of owning shares of the ETF may exceed those a client would incur by directly investing in the underlying securities; and
Trading of an ETF's shares may be halted if the listing exchange's officials deem it appropriate, the shares are delisted from the exchange, or the activation of market-wide "circuit breakers" (which are tied to large decreases in stock prices) halts stock trading generally.
Grader Disclosures: Investment in equity strategies involves substantial risk and has the potential for partial or complete loss of funds invested. The sample portfolio and any accompanying charts are for informational purposes only and are not to be construed as a solicitation to buy or sell any financial instrument and should not be relied upon as the sole factor in an investment making decision. As a matter of normal and important disclosures to you, as a potential investor, please consider the following: The performance presented is not based on any actual securities trading, portfolio, or accounts, and the reported performance of the A, B, C, D, and F portfolios (collectively the "model portfolios") should be considered mere "paper" or pro forma performance results based on Navellier's research.
Investors evaluating any of Navellier & Associates, Inc.'s, (or its affiliates') Investment Products must not use any information presented here, including the performance figures of the model portfolios, in their evaluation of any Navellier Investment Products. Navellier Investment Products include the firm's mutual funds and managed accounts. The model portfolios, charts, and other information presented do not represent actual funded trades and are not actual funded portfolios. There are material differences between Navellier Investment Products' portfolios and the model portfolios, research, and performance figures presented here. The model portfolios and the research results (1) may contain stocks or ETFs that are illiquid and difficult to trade; (2) may contain stock or ETF holdings materially different from actual funded Navellier Investment Product portfolios; (3) include the reinvestment of all dividends and other earnings, estimated trading costs, commissions, or management fees; and, (4) may not reflect prices obtained in an actual funded Navellier Investment Product portfolio. For these and other reasons, the reported performances of model portfolios do not reflect the performance results of Navellier's actually funded and traded Investment Products. In most cases, Navellier's Investment Products have materially lower performance results than the performances of the model portfolios presented.
This report contains statements that are, or may be considered to be, forward-looking statements. All statements that are not historical facts, including statements about our beliefs or expectations, are "forward-looking statements" within the meaning of The U.S. Private Securities Litigation Reform Act of 1995. These statements may be identified by such forward-looking terminology as "expect," "estimate," "plan," "intend," "believe," "anticipate," "may," "will," "should," "could," "continue," "project," or similar statements or variations of such terms. Our forward-looking statements are based on a series of expectations, assumptions, and projections, are not guarantees of future results or performance, and involve substantial risks and uncertainty as described in Form ADV Part 2A of our filing with the Securities and Exchange Commission (SEC), which is available at www.adviserinfo.sec.gov or by requesting a copy by emailing info@navellier.com. All of our forward-looking statements are as of the date of this report only. We can give no assurance that such expectations or forward-looking statements will prove to be correct. Actual results may differ materially. You are urged to carefully consider all such factors.
FEDERAL TAX ADVICE DISCLAIMER: As required by U.S. Treasury Regulations, you are informed that, to the extent this presentation includes any federal tax advice, the presentation is not written by Navellier to be used, and cannot be used, for the purpose of avoiding federal tax penalties. Navellier does not advise on any income tax requirements or issues. Use of any information presented by Navellier is for general information only and does not represent tax advice either express or implied. You are encouraged to seek professional tax advice for income tax questions and assistance.
IMPORTANT NEWSLETTER DISCLOSURE:The hypothetical performance results for investment newsletters that are authored or edited by Louis Navellier, including Louis Navellier's Growth Investor, Louis Navellier's Breakthrough Stocks, Louis Navellier's Accelerated Profits, and Louis Navellier's Platinum Club, are not based on any actual securities trading, portfolio, or accounts, and the newsletters' reported hypothetical performances should be considered mere "paper" or proforma hypothetical performance results and are not actual performance of real world trades.  Navellier & Associates, Inc. does not have any relation to or affiliation with the owner of these newsletters. There are material differences between Navellier Investment Products' portfolios and the InvestorPlace Media, LLC newsletter portfolios authored by Louis Navellier. The InvestorPlace Media, LLC newsletters contain hypothetical performance that do not include transaction costs, advisory fees, or other fees a client might incur if actual investments and trades were being made by an investor. As a result, newsletter performance should not be used to evaluate Navellier Investment services which are separate and different from the newsletters. The owner of the newsletters is InvestorPlace Media, LLC and any questions concerning the newsletters, including any newsletter advertising or hypothetical Newsletter performance claims, (which are calculated solely by Investor Place Media and not Navellier) should be referred to InvestorPlace Media, LLC at (800) 718-8289.
Please note that Navellier & Associates and the Navellier Private Client Group are managed completely independent of the newsletters owned and published by InvestorPlace Media, LLC and written and edited by Louis Navellier, and investment performance of the newsletters should in no way be considered indicative of potential future investment performance for any Navellier & Associates separately managed account portfolio. Potential investors should consult with their financial advisor before investing in any Navellier Investment Product.
Navellier claims compliance with Global Investment Performance Standards (GIPS). To receive a complete list and descriptions of Navellier's composites and/or a presentation that adheres to the GIPS standards, please contact Navellier or click here. It should not be assumed that any securities recommendations made by Navellier & Associates, Inc. in the future will be profitable or equal the performance of securities made in this report.
FactSet Disclosure: Navellier does not independently calculate the statistical information included in the attached report. The calculation and the information are provided by FactSet, a company not related to Navellier. Although information contained in the report has been obtained from FactSet and is based on sources Navellier believes to be reliable, Navellier does not guarantee its accuracy, and it may be incomplete or condensed. The report and the related FactSet sourced information are provided on an "as is" basis. The user assumes the entire risk of any use made of this information. Investors should consider the report as only a single factor in making their investment decision. The report is for informational purposes only and is not intended as an offer or solicitation for the purchase or sale of a security. FactSet sourced information is the exclusive property of FactSet. Without prior written permission of FactSet, this information may not be reproduced, disseminated or used to create any financial products. All indices are unmanaged and performance of the indices include reinvestment of dividends and interest income, unless otherwise noted, are not illustrative of any particular investment and an investment cannot be made in any index. Past performance is no guarantee of future results.