by Gary Alexander
July 13, 2021
Next week, I'm headed to the 14th annual Freedom Fest, this time held in Rapid City, South Dakota, in the shadow of Mount Rushmore – mostly because Las Vegas officials and Nevada politicians could not allow planning for large gatherings in Las Vegas, where the conference had been held since 2002. Last year's conference was cancelled for that reason, but I've been to all previous Freedom Fests as a speaker, panel moderator, panelist, and film judge – or appearing as John Adams in "1776" or King Arthur in "Camelot!"

Freedom Fest will be held July 21-24 in South Dakota          Mark & Jo Ann Skousen (as Franklin and friend), and G.A. as John Adams
In the last two months, in my role as film reviewer, I have seen 20 long and short documentaries and 13 dramatic narrative features, all with freedom as an undercurrent. They are competing in the Anthem Film Festival, founded by Jo Ann Skousen, wife of Freedom Fest creator, economist Mark Skousen. I've been reviewing Anthem films since only two or three people watched two or three rather marginal films back in 2011 on the 26th floor of Bally's in Las Vegas. Each year's films get better. They're all good this year.
This year's films will be shown at the elegant Elks Theater, Rapid City, originally an opera house and movie hall built in 1912, then lovingly restored in 1990. In a nutshell, many of these films have filled me with outrage at the crushing of small businesses and marginal workers in normal times but especially in the Year of Covid. These documentaries interviewed a dozen or so business owners at length, including owners of The Schnitzel Haus in Brooklyn, Legacy Medical Transport in southern Ohio, a family that fishes for swordfish off the Santa Barbara coast, a son of Israeli immigrants trying to keep his mother's vegetarian family restaurant alive, a former diver and her Asian husband running a training gym for young divers and gymnasts, a man sacrificing all to save his father's iconic business, and many more.
During lockdown, many big box stores stayed open, but not these small mom-and-pop shops with no clout. Big businesses found a way to keep open by sending workers home or pulling political strings.
This dichotomy comes clear in one film, "Corporate Welfare: Where's the Outrage?" which covers the massive lobbying power of big firms to destroy smaller competitors. It's one thing to beat small firms by using "economies of scale," but in all-too-many cases bigger firms use the muscle power of government to squash the small guy. This is also the theme of a film, "Taking Pole Town," about how GM used its clout to force the destruction of a tight community in Hamtramck to build a plant that is now defunct.
On Freedom Fest's opening day, July 21, I will attend a panel covering the life of economist Tom Sowell, who just turned 91. How did this orphan black kid in the Jim Crow south, who never finished high school and didn't graduate from college until age 28, become America's foremost economist and intellectual? (You can view that film, "Thomas Sowell: Common Sense in a Senseless World" at the Free to Choose website now, and you can also see their "Corporate Welfare" film sometime in August, at the same site.)
Beware a "K-Shaped" Recovery – A Boom for Most, A Bust for Many Others
The likelihood of 7% GDP growth (best since 1984) or even 8% (best since 1951) this year is fantastic, and we should all celebrate that rapid recovery, but there is increasing evidence that this is a "K" shaped recovery with the wealthy reaping stock market and real estate rewards while many small businesses have gone under, destroying their only American Dream, while others are out of work or not able to recover.
This dilemma is symbolized by something Louis Navellier wrote in his latest Special Letter to clients:
"The Biden Administration's policies are making the rich richer, but they are having a hard time explaining why 6.8 million jobs have disappeared since the pandemic began, despite record economic growth. The truth of the matter is that the pandemic accelerated U.S. productivity and profitability, which is great news for the stock market. Since economic prosperity has not trickled down to folks that do not own a home or have money in the stock market, there is a lot of finger-pointing about being 'left behind,' as well as who is responsible for rising homelessness, rising crime in major cities, and higher food, energy and housing prices. Furthermore, inflation is hurting poor people while inflated asset prices help wealthy people. This means a big change is brewing for the mid-term elections, so that a divided government, which Wall Street prefers, is becoming increasingly likely."
During the pandemic, tens of thousands of small businesses had to lay off millions of employees. Those small businesses and employees have been slow to return. America has 6.8 million fewer jobs than in February 2020 but we have 9.3 million job openings. Shortages are obvious everywhere, as services are often understaffed or substandard. Companies say they can't find workers. The unemployment bonuses handed out by the federal government help families but destroy incentive. They offer more for staying home than going to work, but there are other impediments: School closings and the high cost of childcare keep many workers at home. Others still worry about catching Covid or don't like wearing a mask all day.
Others have simply retired, whether age 55 or 75. Older Americans (age 70 and above) have stockpiled a record $35 trillion in assets, representing 27% of all U.S. wealth, up from 20% a decade ago and equal to 157% of GDP – more than twice the proportion 30 years ago (source: The Wall Street Journal, July 2).
When you look at the raw numbers, you have to shake your head – over nine million Americans say they want jobs and can't find them, while over nine million jobs are open but not filled. Isn't that a marriage made in heaven? Don't those data imply nine million people yearning to match their minds and talents?
In a Wall Street Journal survey last week by Jon Hilsenrath and Sarah Chaney Cambon ("Job Openings Are at Record Highs. Why Aren't Unemployed Americans Filling Them?" July 9, 2021), we see some of the answers: "Several factors are behind the development: Many workers moved during the pandemic and aren't where jobs are available; many have changed their preferences, for instance pursuing remote work, having discovered the benefits of life with no commute; the economy itself shifted, leading to jobs in industries such as warehousing that aren't in places where workers live or suit the skills they have; extended unemployment benefits and relief checks, meantime, are giving workers time to be choosy…."
The July 9 Journal article continues: "A recent ZipRecruiter survey found 70% of job seekers who last worked in the leisure and hospitality industry say they are now looking for work in a different industry. In addition, 55% of job applicants want remote jobs. An April survey of U.S. workers who lost jobs in the pandemic, conducted by the Federal Reserve Bank of Dallas, found that 30.9% didn't want to return to their old jobs, up from 19.8% last July. Economists call the phenomenon slowing the job market recovery 'mismatch,' a disconnect between the jobs open and the people looking for work."  In practical terms, drivers and hotel or restaurant workers can't "tele-work" from home. They must be in person, in the city.
A Journal study of USPS change-of-address data shows that people have generally moved from dense urban cores to suburbs, smaller towns, and rural areas, where jobs are scarcer. The resulting geographic jobs mismatch is exacerbated by the higher cost of housing in coastal areas, which makes relocation costs prohibitive. (I can tell you that home prices in the Pacific Northwest are now ridiculously expensive.)
Graphs are for illustrative and discussion purposes only. Please read important disclosures at the end of this commentary.
The Peterson Institute adds that the "quit rate" is at an all-time high: "Typically, one of the hallmarks of a hot labor market is that workers have the confidence to quit their jobs knowing that they will be able to find new and better ones—either directly transitioning to those jobs or by taking a brief break between jobs. In April, 2.7 percent of workers quit their jobs, the highest rate in the history of the BLS series.
Michael Hanson, an economist at J.P. Morgan, said, "People are taking their time to find better matches and that is being in part facilitated by the additional support, the unemployment insurance as well as the stimulus checks." Many people discovered in the pandemic that they like flexible hours and working from home, according to Betsy Mercado, a senior vice president of human resources. From home, "they are trying to figure out what job is going to provide them with the most income and the flexibility they need."
We might see a sudden rush for jobs when the unemployment checks dry up on Labor Day(!) but not yet.
All content above represents the opinion of Gary Alexander of Navellier & Associates, Inc.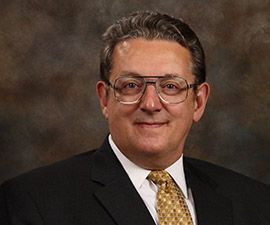 Gary Alexander
SENIOR EDITOR
Gary Alexander has been Senior Writer at Navellier since 2009.  He edits Navellier's weekly Marketmail and writes a weekly Growth Mail column, in which he uses market history to support the case for growth stocks.  For the previous 20 years before joining Navellier, he was Senior Executive Editor at InvestorPlace Media (formerly Phillips Publishing), where he worked with several leading investment analysts, including Louis Navellier (since 1997), helping launch Louis Navellier's Blue Chip Growth and Global Growth newsletters.
Prior to that, Gary edited Wealth Magazine and Gold Newsletter and wrote various investment research reports for Jefferson Financial in New Orleans in the 1980s.  He began his financial newsletter career with KCI Communications in 1980, where he served as consulting editor for Personal Finance newsletter while serving as general manager of KCI's Alexandria House book division.  Before that, he covered the economics beat for news magazines. All content of "Growth Mail" represents the opinion of Gary Alexander
Important Disclosures:
Although information in these reports has been obtained from and is based upon sources that Navellier believes to be reliable, Navellier does not guarantee its accuracy and it may be incomplete or condensed. All opinions and estimates constitute Navellier's judgment as of the date the report was created and are subject to change without notice. These reports are for informational purposes only and are not a solicitation for the purchase or sale of a security. Any decision to purchase securities mentioned in these reports must take into account existing public information on such securities or any registered prospectus.To the extent permitted by law, neither Navellier & Associates, Inc., nor any of its affiliates, agents, or service providers assumes any liability or responsibility nor owes any duty of care for any consequences of any person acting or refraining to act in reliance on the information contained in this communication or for any decision based on it.
Past performance is no indication of future results. Investment in securities involves significant risk and has the potential for partial or complete loss of funds invested. It should not be assumed that any securities recommendations made by Navellier. in the future will be profitable or equal the performance of securities made in this report. Dividend payments are not guaranteed. The amount of a dividend payment, if any, can vary over time and issuers may reduce dividends paid on securities in the event of a recession or adverse event affecting a specific industry or issuer.
None of the stock information, data, and company information presented herein constitutes a recommendation by Navellier or a solicitation to buy or sell any securities. Any specific securities identified and described do not represent all of the securities purchased, sold, or recommended for advisory clients. The holdings identified do not represent all of the securities purchased, sold, or recommended for advisory clients and the reader should not assume that investments in the securities identified and discussed were or will be profitable.
Information presented is general information that does not take into account your individual circumstances, financial situation, or needs, nor does it present a personalized recommendation to you. Individual stocks presented may not be suitable for every investor. Investment in securities involves significant risk and has the potential for partial or complete loss of funds invested. Investment in fixed income securities has the potential for the investment return and principal value of an investment to fluctuate so that an investor's holdings, when redeemed, may be worth less than their original cost.
One cannot invest directly in an index. Index is unmanaged and index performance does not reflect deduction of fees, expenses, or taxes. Presentation of Index data does not reflect a belief by Navellier that any stock index constitutes an investment alternative to any Navellier equity strategy or is necessarily comparable to such strategies. Among the most important differences between the Indices and Navellier strategies are that the Navellier equity strategies may (1) incur material management fees, (2) concentrate its investments in relatively few stocks, industries, or sectors, (3) have significantly greater trading activity and related costs, and (4) be significantly more or less volatile than the Indices.
ETF Risk: We may invest in exchange traded funds ("ETFs") and some of our investment strategies are generally fully invested in ETFs. Like traditional mutual funds, ETFs charge asset-based fees, but they generally do not charge initial sales charges or redemption fees and investors typically pay only customary brokerage fees to buy and sell ETF shares. The fees and costs charged by ETFs held in client accounts will not be deducted from the compensation the client pays Navellier. ETF prices can fluctuate up or down, and a client account could lose money investing in an ETF if the prices of the securities owned by the ETF go down. ETFs are subject to additional risks:
ETF shares may trade above or below their net asset value;
An active trading market for an ETF's shares may not develop or be maintained;
The value of an ETF may be more volatile than the underlying portfolio of securities the ETF is designed to track;
The cost of owning shares of the ETF may exceed those a client would incur by directly investing in the underlying securities; and
Trading of an ETF's shares may be halted if the listing exchange's officials deem it appropriate, the shares are delisted from the exchange, or the activation of market-wide "circuit breakers" (which are tied to large decreases in stock prices) halts stock trading generally.
Grader Disclosures: Investment in equity strategies involves substantial risk and has the potential for partial or complete loss of funds invested. The sample portfolio and any accompanying charts are for informational purposes only and are not to be construed as a solicitation to buy or sell any financial instrument and should not be relied upon as the sole factor in an investment making decision. As a matter of normal and important disclosures to you, as a potential investor, please consider the following: The performance presented is not based on any actual securities trading, portfolio, or accounts, and the reported performance of the A, B, C, D, and F portfolios (collectively the "model portfolios") should be considered mere "paper" or pro forma performance results based on Navellier's research.
Investors evaluating any of Navellier & Associates, Inc.'s, (or its affiliates') Investment Products must not use any information presented here, including the performance figures of the model portfolios, in their evaluation of any Navellier Investment Products. Navellier Investment Products include the firm's mutual funds and managed accounts. The model portfolios, charts, and other information presented do not represent actual funded trades and are not actual funded portfolios. There are material differences between Navellier Investment Products' portfolios and the model portfolios, research, and performance figures presented here. The model portfolios and the research results (1) may contain stocks or ETFs that are illiquid and difficult to trade; (2) may contain stock or ETF holdings materially different from actual funded Navellier Investment Product portfolios; (3) include the reinvestment of all dividends and other earnings, estimated trading costs, commissions, or management fees; and, (4) may not reflect prices obtained in an actual funded Navellier Investment Product portfolio. For these and other reasons, the reported performances of model portfolios do not reflect the performance results of Navellier's actually funded and traded Investment Products. In most cases, Navellier's Investment Products have materially lower performance results than the performances of the model portfolios presented.
This report contains statements that are, or may be considered to be, forward-looking statements. All statements that are not historical facts, including statements about our beliefs or expectations, are "forward-looking statements" within the meaning of The U.S. Private Securities Litigation Reform Act of 1995. These statements may be identified by such forward-looking terminology as "expect," "estimate," "plan," "intend," "believe," "anticipate," "may," "will," "should," "could," "continue," "project," or similar statements or variations of such terms. Our forward-looking statements are based on a series of expectations, assumptions, and projections, are not guarantees of future results or performance, and involve substantial risks and uncertainty as described in Form ADV Part 2A of our filing with the Securities and Exchange Commission (SEC), which is available at www.adviserinfo.sec.gov or by requesting a copy by emailing info@navellier.com. All of our forward-looking statements are as of the date of this report only. We can give no assurance that such expectations or forward-looking statements will prove to be correct. Actual results may differ materially. You are urged to carefully consider all such factors.
FEDERAL TAX ADVICE DISCLAIMER: As required by U.S. Treasury Regulations, you are informed that, to the extent this presentation includes any federal tax advice, the presentation is not written by Navellier to be used, and cannot be used, for the purpose of avoiding federal tax penalties. Navellier does not advise on any income tax requirements or issues. Use of any information presented by Navellier is for general information only and does not represent tax advice either express or implied. You are encouraged to seek professional tax advice for income tax questions and assistance.
IMPORTANT NEWSLETTER DISCLOSURE:The hypothetical performance results for investment newsletters that are authored or edited by Louis Navellier, including Louis Navellier's Growth Investor, Louis Navellier's Breakthrough Stocks, Louis Navellier's Accelerated Profits, and Louis Navellier's Platinum Club, are not based on any actual securities trading, portfolio, or accounts, and the newsletters' reported hypothetical performances should be considered mere "paper" or proforma hypothetical performance results and are not actual performance of real world trades.  Navellier & Associates, Inc. does not have any relation to or affiliation with the owner of these newsletters. There are material differences between Navellier Investment Products' portfolios and the InvestorPlace Media, LLC newsletter portfolios authored by Louis Navellier. The InvestorPlace Media, LLC newsletters contain hypothetical performance that do not include transaction costs, advisory fees, or other fees a client might incur if actual investments and trades were being made by an investor. As a result, newsletter performance should not be used to evaluate Navellier Investment services which are separate and different from the newsletters. The owner of the newsletters is InvestorPlace Media, LLC and any questions concerning the newsletters, including any newsletter advertising or hypothetical Newsletter performance claims, (which are calculated solely by Investor Place Media and not Navellier) should be referred to InvestorPlace Media, LLC at (800) 718-8289.
Please note that Navellier & Associates and the Navellier Private Client Group are managed completely independent of the newsletters owned and published by InvestorPlace Media, LLC and written and edited by Louis Navellier, and investment performance of the newsletters should in no way be considered indicative of potential future investment performance for any Navellier & Associates separately managed account portfolio. Potential investors should consult with their financial advisor before investing in any Navellier Investment Product.
Navellier claims compliance with Global Investment Performance Standards (GIPS). To receive a complete list and descriptions of Navellier's composites and/or a presentation that adheres to the GIPS standards, please contact Navellier or click here. It should not be assumed that any securities recommendations made by Navellier & Associates, Inc. in the future will be profitable or equal the performance of securities made in this report.
FactSet Disclosure: Navellier does not independently calculate the statistical information included in the attached report. The calculation and the information are provided by FactSet, a company not related to Navellier. Although information contained in the report has been obtained from FactSet and is based on sources Navellier believes to be reliable, Navellier does not guarantee its accuracy, and it may be incomplete or condensed. The report and the related FactSet sourced information are provided on an "as is" basis. The user assumes the entire risk of any use made of this information. Investors should consider the report as only a single factor in making their investment decision. The report is for informational purposes only and is not intended as an offer or solicitation for the purchase or sale of a security. FactSet sourced information is the exclusive property of FactSet. Without prior written permission of FactSet, this information may not be reproduced, disseminated or used to create any financial products. All indices are unmanaged and performance of the indices include reinvestment of dividends and interest income, unless otherwise noted, are not illustrative of any particular investment and an investment cannot be made in any index. Past performance is no guarantee of future results.