by Gary Alexander
June 29, 2021
I live in the Pacific Northwest – without air conditioning – and I am writing this with a cool glass of water and an ice pack around my neck. We also had a one-hour power outage Friday night as I began writing.
But I'm not complaining. We're in the woods by the sea. The temperature here is a good 20 to 25 degrees lower than what some of my children and grandchildren are enduring (with air conditioning) in Portland, Oregon, which reached a record 112 degrees on Sunday. Here in Washington, we may or may not exceed our state high of 118, but I remember well the day that record was set – August 5, 1961.
Along with two high school friends, I was hiking the Necklace Valley near Skykomish, Washington and it felt so hot that day that I enjoyed swimming in one of the glacier-fed lakes named after gemstones – Jade Lake, next to Emerald Lake and Opal Lake, hence Necklace Valley. I found out later that this was the day Washington set a record high of 118 F down on the Snake River at Ice Harbor dam. That record still stands, almost 60 years later, even though it might be broken this week. Time will tell, but what I find more surprising is that 31 state heat records have lasted more than 80 years – despite Global Warming.
Nearly half (23) of our 51 state heat records (+DC) were set in the Dust Bowl decade of the 1930s (13 in 1936 alone), and they haven't been beaten since. Six more were set over a century ago, 1911 to 1917, and two in 1925. Only three state heat records have been broken in the last 25 years – in South Dakota (2006), South Carolina (2012), and Colorado (2019). If America is warming, why aren't more state heat records being broken? (For specifics on each state, see U.S. state and territory temperature extremes – Wikipedia.)
There is a certain allure to doom, chronicled lately in historian Niall Ferguson's new book, "Doom: The Politics of Catastrophe." Those three nouns are linked: Politics plays a big part in doom-mongering.
For instance, I have followed the Doomsday Clock, first published in the Bulletin of the Atomic Scientists in 1947, since elementary school in Eisenhower's first term, when it seemed stuck at 11:58, two minutes to midnight. I checked it in the library each year, and it was scary. Doomsday was always two minutes away. Later, I noticed how much better things got under JFK's Camelot, at 7 minutes to midnight, and for LBJ in Vietnam with 12 minutes to spare. I began wondering about the bias of these "atomic scientists."
Under Ronald Reagan (1984-88) and Donald Trump (2018-20), these scientists brought Doom closer!
| | |
| --- | --- |
| The Doomsday Clock Under Democrats | The Doomsday Clock Under Republicans |
|   11:53 pm during JFK's 1962 Cuban Missile Crisis |   11:57 pm under President Ronald Reagan, 1984-88 |
|   11:48 pm under LBJ during Vietnam, 1963-68 |   11:58 pm under President Donald Trump, 2018-20 |
It's pretty clear that the closest we came to Doomsday was during the Cuban Missile Crisis, yet the Clock gave us 7 minutes' grace then, vs. just 2-3 minutes to spare under Donald Trump or Ronald Reagan.
Economic Crises Tend to Accompany External Disasters
Turning to economics and the markets, historian Niall Ferguson shows on page 38 that "Many of the greatest economic disasters have, not surprisingly, coincided with the great pandemics and conflicts…"
According to the Bank of England, he wrote, the most recent British annual decline of over 10% was in 1709, the year of the "Great Frost," the coldest winter in 500 years, attributed to low sunspot activity from the Maunder Minimum and volcanic eruptions at Japan's Mount Fuji and Europe's Santorini & Vesuvius.
The worst year of the 20th century (in England) was 1921, due to steep postwar deflation, remnants of the pandemic, and high unemployment. Last year threatened to surpass 1921 (or 1709) with IMF forecasts of a 10.2% decline in GDP for the full year (happily not reached), but Britain's worst sustained depression by far was in the late 1340s, when the Black Death reduced Europe's population by about 40%.
America's Great Depression was also exacerbated by a natural disaster. The first "black duster" or "black blizzard" hit the Great Plains on September 14, 1930, then the weather got worse each succeeding year.
On May 11, 1934, a large dust storm swept soil particles from the Great Plains to as far east as Washington DC and 300 miles into the Atlantic.
On April 14, 1935, multiple storms in a single afternoon moved twice as much dirt as had been dug in seven years to create the Panama Canal (source: Niall Ferguson's "Doom," pages 184-185).
Temperatures rose to record highs throughout the East Coast and into the heartland in the mid-1930s:
These 13 states set extreme heat records in mid-1936 that have not been broken in nearly 85 years:
Record State High Temperatures Set in 1936
STATE
Date (1936)
Temp
Town
 North Dakota
July 6
 122
 Steele
 Maryland
 July 10
 109
 Cumberland
 New Jersey
 July 10
 110
 Runyon
 Pennsylvania
 July 10
 111
 Phoenixville
 West Virginia
 July 10
 112
 Martinsburg
 Michigan
 July 13
 112
 Mio
 Wisconsin
 July 13
 114
 Wisconsin Dells
 Indiana
 July 14
 116
 Collegeville
 Kansas
 July 24
 121
 Alton
 Nebraska
 July 24
 118
 Minden
 Louisiana
 August 10
 114
 Plain Dealing
 Arkansas
 August 10
 120
 Ozark
 Oklahoma
 August 12
 120
 Altus

Source: U.S. state and territory temperature extremes – Wikipedia.
From such extremes, the net world temperature cooled from 1940 to 1975 – hence warnings of a Coming Ice Age in the 1970s – but temperatures have risen in the last 40 years, spawning fears of global warming.
I can't pretend to explain all these changes, but it's better to admit they exist than to deny them. This chart is by no means conclusive, nor causative, but the global economy soared during the time of global cooling from 1940 to 1975, while the engine has slowed in the warming period –I know the heat slows ME down.
And now, happily, economic statistics are humming along once again. The OECD (Organization for Economic Cooperation and Development) sees the global economy growing 5.8% this year and 4.4% in 2022. The Federal Reserve just revised their 2021 prediction for the U.S. economy up to +7%. But later years don't (yet) look so good. President Biden's latest budget calls for sub-2% growth 2024 to 2029 and the OECD sees the economies of France and the UK being 4% lower in 2025 than they were in 2020. The U.S. is the only major economy where expectations for 2025 are higher than they were in January 2020.
Once the heat dies down, I intend to celebrate this 2021 economic recovery – with a Cool One.
All content above represents the opinion of Gary Alexander of Navellier & Associates, Inc.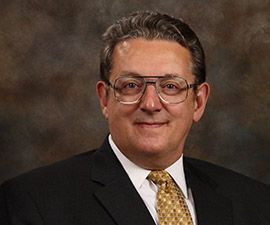 Gary Alexander
SENIOR EDITOR
Gary Alexander has been Senior Writer at Navellier since 2009.  He edits Navellier's weekly Marketmail and writes a weekly Growth Mail column, in which he uses market history to support the case for growth stocks.  For the previous 20 years before joining Navellier, he was Senior Executive Editor at InvestorPlace Media (formerly Phillips Publishing), where he worked with several leading investment analysts, including Louis Navellier (since 1997), helping launch Louis Navellier's Blue Chip Growth and Global Growth newsletters.
Prior to that, Gary edited Wealth Magazine and Gold Newsletter and wrote various investment research reports for Jefferson Financial in New Orleans in the 1980s.  He began his financial newsletter career with KCI Communications in 1980, where he served as consulting editor for Personal Finance newsletter while serving as general manager of KCI's Alexandria House book division.  Before that, he covered the economics beat for news magazines. All content of "Growth Mail" represents the opinion of Gary Alexander
Important Disclosures:
Although information in these reports has been obtained from and is based upon sources that Navellier believes to be reliable, Navellier does not guarantee its accuracy and it may be incomplete or condensed. All opinions and estimates constitute Navellier's judgment as of the date the report was created and are subject to change without notice. These reports are for informational purposes only and are not a solicitation for the purchase or sale of a security. Any decision to purchase securities mentioned in these reports must take into account existing public information on such securities or any registered prospectus.To the extent permitted by law, neither Navellier & Associates, Inc., nor any of its affiliates, agents, or service providers assumes any liability or responsibility nor owes any duty of care for any consequences of any person acting or refraining to act in reliance on the information contained in this communication or for any decision based on it.
Past performance is no indication of future results. Investment in securities involves significant risk and has the potential for partial or complete loss of funds invested. It should not be assumed that any securities recommendations made by Navellier. in the future will be profitable or equal the performance of securities made in this report. Dividend payments are not guaranteed. The amount of a dividend payment, if any, can vary over time and issuers may reduce dividends paid on securities in the event of a recession or adverse event affecting a specific industry or issuer.
None of the stock information, data, and company information presented herein constitutes a recommendation by Navellier or a solicitation to buy or sell any securities. Any specific securities identified and described do not represent all of the securities purchased, sold, or recommended for advisory clients. The holdings identified do not represent all of the securities purchased, sold, or recommended for advisory clients and the reader should not assume that investments in the securities identified and discussed were or will be profitable.
Information presented is general information that does not take into account your individual circumstances, financial situation, or needs, nor does it present a personalized recommendation to you. Individual stocks presented may not be suitable for every investor. Investment in securities involves significant risk and has the potential for partial or complete loss of funds invested. Investment in fixed income securities has the potential for the investment return and principal value of an investment to fluctuate so that an investor's holdings, when redeemed, may be worth less than their original cost.
One cannot invest directly in an index. Index is unmanaged and index performance does not reflect deduction of fees, expenses, or taxes. Presentation of Index data does not reflect a belief by Navellier that any stock index constitutes an investment alternative to any Navellier equity strategy or is necessarily comparable to such strategies. Among the most important differences between the Indices and Navellier strategies are that the Navellier equity strategies may (1) incur material management fees, (2) concentrate its investments in relatively few stocks, industries, or sectors, (3) have significantly greater trading activity and related costs, and (4) be significantly more or less volatile than the Indices.
ETF Risk: We may invest in exchange traded funds ("ETFs") and some of our investment strategies are generally fully invested in ETFs. Like traditional mutual funds, ETFs charge asset-based fees, but they generally do not charge initial sales charges or redemption fees and investors typically pay only customary brokerage fees to buy and sell ETF shares. The fees and costs charged by ETFs held in client accounts will not be deducted from the compensation the client pays Navellier. ETF prices can fluctuate up or down, and a client account could lose money investing in an ETF if the prices of the securities owned by the ETF go down. ETFs are subject to additional risks:
ETF shares may trade above or below their net asset value;
An active trading market for an ETF's shares may not develop or be maintained;
The value of an ETF may be more volatile than the underlying portfolio of securities the ETF is designed to track;
The cost of owning shares of the ETF may exceed those a client would incur by directly investing in the underlying securities; and
Trading of an ETF's shares may be halted if the listing exchange's officials deem it appropriate, the shares are delisted from the exchange, or the activation of market-wide "circuit breakers" (which are tied to large decreases in stock prices) halts stock trading generally.
Grader Disclosures: Investment in equity strategies involves substantial risk and has the potential for partial or complete loss of funds invested. The sample portfolio and any accompanying charts are for informational purposes only and are not to be construed as a solicitation to buy or sell any financial instrument and should not be relied upon as the sole factor in an investment making decision. As a matter of normal and important disclosures to you, as a potential investor, please consider the following: The performance presented is not based on any actual securities trading, portfolio, or accounts, and the reported performance of the A, B, C, D, and F portfolios (collectively the "model portfolios") should be considered mere "paper" or pro forma performance results based on Navellier's research.
Investors evaluating any of Navellier & Associates, Inc.'s, (or its affiliates') Investment Products must not use any information presented here, including the performance figures of the model portfolios, in their evaluation of any Navellier Investment Products. Navellier Investment Products include the firm's mutual funds and managed accounts. The model portfolios, charts, and other information presented do not represent actual funded trades and are not actual funded portfolios. There are material differences between Navellier Investment Products' portfolios and the model portfolios, research, and performance figures presented here. The model portfolios and the research results (1) may contain stocks or ETFs that are illiquid and difficult to trade; (2) may contain stock or ETF holdings materially different from actual funded Navellier Investment Product portfolios; (3) include the reinvestment of all dividends and other earnings, estimated trading costs, commissions, or management fees; and, (4) may not reflect prices obtained in an actual funded Navellier Investment Product portfolio. For these and other reasons, the reported performances of model portfolios do not reflect the performance results of Navellier's actually funded and traded Investment Products. In most cases, Navellier's Investment Products have materially lower performance results than the performances of the model portfolios presented.
This report contains statements that are, or may be considered to be, forward-looking statements. All statements that are not historical facts, including statements about our beliefs or expectations, are "forward-looking statements" within the meaning of The U.S. Private Securities Litigation Reform Act of 1995. These statements may be identified by such forward-looking terminology as "expect," "estimate," "plan," "intend," "believe," "anticipate," "may," "will," "should," "could," "continue," "project," or similar statements or variations of such terms. Our forward-looking statements are based on a series of expectations, assumptions, and projections, are not guarantees of future results or performance, and involve substantial risks and uncertainty as described in Form ADV Part 2A of our filing with the Securities and Exchange Commission (SEC), which is available at www.adviserinfo.sec.gov or by requesting a copy by emailing info@navellier.com. All of our forward-looking statements are as of the date of this report only. We can give no assurance that such expectations or forward-looking statements will prove to be correct. Actual results may differ materially. You are urged to carefully consider all such factors.
FEDERAL TAX ADVICE DISCLAIMER: As required by U.S. Treasury Regulations, you are informed that, to the extent this presentation includes any federal tax advice, the presentation is not written by Navellier to be used, and cannot be used, for the purpose of avoiding federal tax penalties. Navellier does not advise on any income tax requirements or issues. Use of any information presented by Navellier is for general information only and does not represent tax advice either express or implied. You are encouraged to seek professional tax advice for income tax questions and assistance.
IMPORTANT NEWSLETTER DISCLOSURE:The hypothetical performance results for investment newsletters that are authored or edited by Louis Navellier, including Louis Navellier's Growth Investor, Louis Navellier's Breakthrough Stocks, Louis Navellier's Accelerated Profits, and Louis Navellier's Platinum Club, are not based on any actual securities trading, portfolio, or accounts, and the newsletters' reported hypothetical performances should be considered mere "paper" or proforma hypothetical performance results and are not actual performance of real world trades.  Navellier & Associates, Inc. does not have any relation to or affiliation with the owner of these newsletters. There are material differences between Navellier Investment Products' portfolios and the InvestorPlace Media, LLC newsletter portfolios authored by Louis Navellier. The InvestorPlace Media, LLC newsletters contain hypothetical performance that do not include transaction costs, advisory fees, or other fees a client might incur if actual investments and trades were being made by an investor. As a result, newsletter performance should not be used to evaluate Navellier Investment services which are separate and different from the newsletters. The owner of the newsletters is InvestorPlace Media, LLC and any questions concerning the newsletters, including any newsletter advertising or hypothetical Newsletter performance claims, (which are calculated solely by Investor Place Media and not Navellier) should be referred to InvestorPlace Media, LLC at (800) 718-8289.
Please note that Navellier & Associates and the Navellier Private Client Group are managed completely independent of the newsletters owned and published by InvestorPlace Media, LLC and written and edited by Louis Navellier, and investment performance of the newsletters should in no way be considered indicative of potential future investment performance for any Navellier & Associates separately managed account portfolio. Potential investors should consult with their financial advisor before investing in any Navellier Investment Product.
Navellier claims compliance with Global Investment Performance Standards (GIPS). To receive a complete list and descriptions of Navellier's composites and/or a presentation that adheres to the GIPS standards, please contact Navellier or click here. It should not be assumed that any securities recommendations made by Navellier & Associates, Inc. in the future will be profitable or equal the performance of securities made in this report.
FactSet Disclosure: Navellier does not independently calculate the statistical information included in the attached report. The calculation and the information are provided by FactSet, a company not related to Navellier. Although information contained in the report has been obtained from FactSet and is based on sources Navellier believes to be reliable, Navellier does not guarantee its accuracy, and it may be incomplete or condensed. The report and the related FactSet sourced information are provided on an "as is" basis. The user assumes the entire risk of any use made of this information. Investors should consider the report as only a single factor in making their investment decision. The report is for informational purposes only and is not intended as an offer or solicitation for the purchase or sale of a security. FactSet sourced information is the exclusive property of FactSet. Without prior written permission of FactSet, this information may not be reproduced, disseminated or used to create any financial products. All indices are unmanaged and performance of the indices include reinvestment of dividends and interest income, unless otherwise noted, are not illustrative of any particular investment and an investment cannot be made in any index. Past performance is no guarantee of future results.