May 14, 2019
"It ain't what you don't know that gets you into trouble. It's what you know for sure that just ain't so."
– A quote attributed (in the movie "The Big Short") to Mark Twain
The folksy "Mark Twain" quote (above) seemed like a perfect lead-in to the great film of Michael Lewis's great book, "The Big Short," which centered on the kinky derivatives that led to the worst financial crisis since the 1930s. The problem is, the quote itself is spurious. It does not appear in any of Mark Twain's books, essays, letters or speeches. Apparently, Mark Twain never wrote it or said it, or anything like it.
By contrast, The Big Short (book) opened with a real quote by Leo Tolstoy (from an 1894 religious tract):
"The most difficult subjects can be explained to the most slow-witted man if he has not formed any idea of them already; but the simplest thing cannot be made clear to the most intelligent man if he is firmly persuaded that he knows already, without a shadow of a doubt, what is laid before him."
Here are a few examples:
Examples of "Alternative Facts" (or Alternative Explanations)
We're at "full employment." With the unemployment rate at a near-50-year low of 3.6%, we are in the traditional "full employment" area (generally, below 4%), since some unemployment is always inevitable due to job-changing and other technical reasons. However, 1 in 9 able-bodied men in their peak working years have dropped out of the labor market. That has turned around, slowly, in the Trump era, but 11% of prime-age males are not working or looking for work ("in the labor force"). This is not full employment.
Graphs are for illustrative and discussion purposes only. Please read important disclosures at the end of this commentary.
Capitalism is dead (or dying): The fact that a majority of young people say they favor socialism over capitalism may be attributable to a lack of education about what each term means. Perhaps "socialism" sounds like "social media," which they like. Capitalism isn't dead when the vast majority of humans on earth are struggling daily to make their lives better and billions are escaping poverty in the process. Our innate drive toward creating wealth is part of our human nature. It cannot be legislated out of existence.
The wealth gap is increasing. This is true, but all groups are rising in income – poor to rich. The rich are growing wealthier faster. That's a sign of hope, not despair. Most billionaires earned their wealth through innovation rather than inheritance, and we need these rich taxpayers to get even richer, since many major capitalist icons (starting with prompts from Warren Buffett and Bill Gates) are giving away the bulk of their multi-billions to charities in life or at death. We should hope they earn more, so they can give more.
The middle class is shrinking. Political candidates endlessly play the misery card, saying "the middle class is dying" (or shrinking). It's shrinking because the middle class has gotten richer. The upper-middle class has grown from 12.9% of Americans in 1979 to 29.4% as of 2014. There are more rich, fewer poor:
Racial divisions are worse than ever. This is a relatively new myth. From 2001 to 2013, race relations were good by any measure. In 2013, 66% of black Americans and 72% of white Americans thought race relations were "good." By 2016, those numbers were 20% lower, yet this pessimism is unjustified by the facts. In 1958, for instance, only 4% of Americans approved of black-white intermarriage, while 87% approved of such marriages in 2013. As we become more aware of past injustices, we do more to alter our views. Ironically, we think the situation is "worse" when our growing awareness reduces racist behavior.
The Economist this week ("Everyone's a little less racist," May 11-17, 2019) showed how measures of "implicit bias" have declined markedly since 2012, even as polls reflected rising racial tension. The Economist quoted a Harvard study of 4.4 million Americans, which showed that implicit bias based on race fell by 17% in the last decade, while "explicit biases have declined by an even-larger 37%."
America is more divided than ever. Almost 80% of Americans polled last November said America was "more divided than ever."  May I suggest that we're not close to being the "most divided" America ever. For the top three spots in the "divided America" derby, I would nominate (1) a Civil War that killed over 600,000 in the 1860s, (2) crippling Jim Crow laws for nearly a century thereafter in the South (and parts of the north) and (3) hundreds of bombings per year by anti-war domestic terrorists in the early 1970s.
"Alternative facts" are important – they provide a different camera angle and an alternative explanation.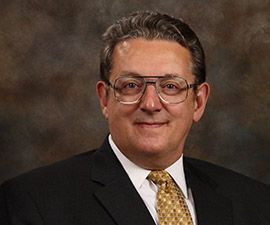 Gary Alexander
SENIOR EDITOR
Gary Alexander has been Senior Writer at Navellier since 2009.  He edits Navellier's weekly Marketmail and writes a weekly Growth Mail column, in which he uses market history to support the case for growth stocks.  For the previous 20 years before joining Navellier, he was Senior Executive Editor at InvestorPlace Media (formerly Phillips Publishing), where he worked with several leading investment analysts, including Louis Navellier (since 1997), helping launch Louis Navellier's Blue Chip Growth and Global Growth newsletters.
Prior to that, Gary edited Wealth Magazine and Gold Newsletter and wrote various investment research reports for Jefferson Financial in New Orleans in the 1980s.  He began his financial newsletter career with KCI Communications in 1980, where he served as consulting editor for Personal Finance newsletter while serving as general manager of KCI's Alexandria House book division.  Before that, he covered the economics beat for news magazines. All content of "Growth Mail" represents the opinion of Gary Alexander
Although information in these reports has been obtained from and is based upon sources that Navellier believes to be reliable, Navellier does not guarantee its accuracy and it may be incomplete or condensed. All opinions and estimates constitute Navellier's judgment as of the date the report was created and are subject to change without notice. These reports are for informational purposes only and are not intended as an offer or solicitation for the purchase or sale of a security. Any decision to purchase securities mentioned in these reports must take into account existing public information on such securities or any registered prospectus.
Past performance is no indication of future results. Investment in securities involves significant risk and has the potential for partial or complete loss of funds invested. It should not be assumed that any securities recommendations made by Navellier. in the future will be profitable or equal the performance of securities made in this report.
Dividend payments are not guaranteed. The amount of a dividend payment, if any, can vary over time and issuers may reduce dividends paid on securities in the event of a recession or adverse event affecting a specific industry or issuer.
None of the stock information, data, and company information presented herein constitutes a recommendation by Navellier or a solicitation of any offer to buy or sell any securities. Any specific securities identified and described do not represent all of the securities purchased, sold, or recommended for advisory clients. The reader should not assume that investments in the securities identified and discussed were or will be profitable.
Information presented is general information that does not take into account your individual circumstances, financial situation, or needs, nor does it present a personalized recommendation to you. Individual stocks presented may not be suitable for you. Investment in securities involves significant risk and has the potential for partial or complete loss of funds invested. Investment in fixed income securities has the potential for the investment return and principal value of an investment to fluctuate so that an investor's holdings, when redeemed, may be worth less than their original cost.
One cannot invest directly in an index. Results presented include the reinvestment of all dividends and other earnings.
Past performance is no indication of future results.
FEDERAL TAX ADVICE DISCLAIMER: As required by U.S. Treasury Regulations, you are informed that, to the extent this presentation includes any federal tax advice, the presentation is not intended or written by Navellier to be used, and cannot be used, for the purpose of avoiding federal tax penalties. Navellier does not advise on any income tax requirements or issues. Use of any information presented by Navellier is for general information only and does not represent tax advice either express or implied. You are encouraged to seek professional tax advice for income tax questions and assistance.
IMPORTANT NEWSLETTER DISCLOSURE: The hypothetical performance results for investment newsletters that are authored or edited by Louis Navellier, including Louis Navellier's Growth Investor, Louis Navellier's Breakthrough Stocks, Louis Navellier's Accelerated Profits, and Louis Navellier's Platinum Club, are not based on any actual securities trading, portfolio, or accounts, and the newsletters' reported hypothetical performances should be considered mere "paper" or proforma hypothetical performance results and are not actual performance of real world trades.  Navellier & Associates, Inc. does not have any relation to or affiliation with the owner of these newsletters. There are material differences between Navellier Investment Products' portfolios and the InvestorPlace Media, LLC newsletter portfolios authored by Louis Navellier. The InvestorPlace Media, LLC newsletters contain hypothetical performance that do not include transaction costs, advisory fees, or other fees a client might incur if actual investments and trades were being made by an investor. As a result, newsletter performance should not be used to evaluate Navellier Investment services which are separate and different from the newsletters. The owner of the newsletters is InvestorPlace Media, LLC and any questions concerning the newsletters, including any newsletter advertising or hypothetical Newsletter performance claims, (which are calculated solely by Investor Place Media and not Navellier) should be referred to InvestorPlace Media, LLC at (800) 718-8289.
Please note that Navellier & Associates and the Navellier Private Client Group are managed completely independent of the newsletters owned and published by InvestorPlace Media, LLC and written and edited by Louis Navellier, and investment performance of the newsletters should in no way be considered indicative of potential future investment performance for any Navellier & Associates separately managed account portfolio. Potential investors should consult with their financial advisor before investing in any Navellier Investment Product.
Navellier claims compliance with Global Investment Performance Standards (GIPS). To receive a complete list and descriptions of Navellier's composites and/or a presentation that adheres to the GIPS standards, please contact Navellier or click here. It should not be assumed that any securities recommendations made by Navellier & Associates, Inc. in the future will be profitable or equal the performance of securities made in this report. Request here a list of recommendations made by Navellier & Associates, Inc. for the preceding twelve months, please contact Tim Hope at (775) 785-9416.