May 14, 2019
If you are looking for some new things to worry about, the geopolitical scene is heating up, and the press is finally paying some attention, since their political posturing over the Mueller Report is getting boring.
First, Secretary of State Mike Pompeo canceled his scheduled meeting with German Chancellor Angela Merkel and instead made a surprise visit to Iraq on Tuesday, due to an "imminent" threat from Iran.
Unusually specific intelligence reports about fresh Iranian threats to American forces in the Middle East triggered Secretary of State Pompeo's trip. Additionally, the U.S. aircraft carrier, USS Abraham Lincoln, and all its support ships are being dispatched to the Middle East in a "show of force" to Iran, in order to make them "think before they do something against U.S. forces in the region."
This credible intelligence apparently came from Israel, which recently had to deal with approximately 690 missiles launched from Gaza in a surprise attack. According to Ha'aretz, Israel's "Iron Dome" missile defense system only intercepted 240 (35%) of the missiles launched from Gaza. So far, the ceasefire between Israel and Hamas is holding up, but hostilities could flare up at any time. Since Hamas likes to launch missiles from residential areas to limit counterattacks, Israel cannot easily target all of the missile sites, but they did obliterate Hamas' cyber operations and other key locations. Israeli Prime Minister Benjamin Netanyahu said the campaign against Hamas is "not over and demands patience and sagacity."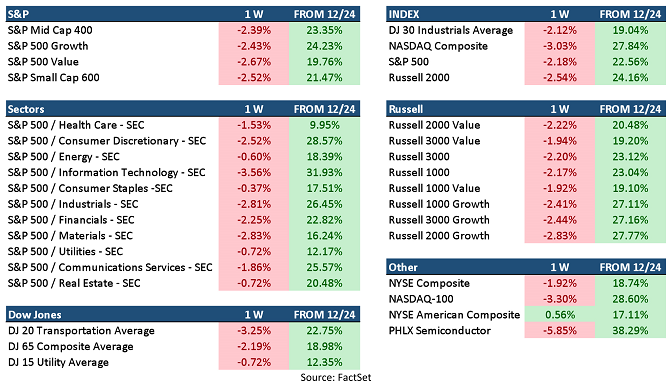 In our hemisphere, the attempted ousting of Venezuela President Nicolas Maduro has apparently failed. Exasperated Venezuelans have not given up on Juan Guaido becoming their next President, but his popularity has diminished after the Venezuelan military did not defect in sufficient numbers, especially the Generals that protect President Maduro. In the meantime, the U.S. announced on Tuesday that it is sending the Navy hospital ship Comfort (with 1,000 beds) to the Caribbean region in June to provide humanitarian assistance. On the same day, Acting Defense Secretary Patrick Shanahan and Colombian Vice President Marta Lucia Ramirez issued a joint statement following a meeting at the Pentagon, calling for a peaceful transition of power to Guaido. Naturally, all Navy ships have a support group, so it will be interesting to see if the U.S. also provides a show of force to accompany the Comfort hospital ship.
Combining these two threats, Vice President Mike Pence, in a State Department speech on Tuesday before the Council of the Americas, said that "The Iranian regime has been working with Venezuela's corrupt dictatorship to establish a safe haven for its terrorist proxies."  In his speech, Pence said, "Venezuela is a failed state" and "as history teaches, failed states know no boundaries. Drug traffickers, criminal gangs, terrorist groups seeking to destabilize the region and profit from the misery of the Venezuelan people."
As we near mid-2019, it is clear to me that the Trump Administration has a checklist of accomplishments that it wants to talk about during the 2020 Presidential campaign. Since any military engagement is complicated and surrounded by uncertainty, I suspect that economic sanctions will remain the Trump Administration's primary weapon of choice. Furthermore, since leading Democratic candidate Joe Biden voted for the Iraq war resolution in the Senate, I suspect President Trump wants to profile his potential Presidential opponent as being too eager to engage in military conflicts. President Trump clearly prefers economic wars over military conflicts, similar to how China has used its economic might to become much more powerful than its military, since peace and prosperity is better for continued economic growth.
Trade Talks Escalate to Cover Intellectual Property Protection
Speaking of China, its trade deficit with the U.S. has declined to its lowest level in three years. Imports of cell phones, consumer electronics and other household items from China all declined in March, so the Trump tariffs are clearly having a significant impact as U.S. imports from China continue to decline.
The Trump Administration filed paperwork on Wednesday to raise the tariffs on $200 billion of Chinese goods from 10% to 25%, effective Friday. Clearly, the Trump Administration is trying to negotiate from strength. Even though President Trump is playing hardball, I expect that these seemingly endless trade negotiations will eventually conclude on a positive note, since both Chinese President Xi and President Trump want to tell their respective constituents that they "won" or (in China's case) at least "saved face."
In addition to trade, President Trump is playing hardball with China regarding the theft of intellectual property. Specifically, the Justice Department charged 5G giant Huawei last week with stealing trade secrets, including a T-Mobile robotic device to test smartphones. Furthermore, the U.S. has accused Huawei of spying for the Chinese government. It is highly unlikely that the Huawei case will be resolved soon, since it is so complicated and involves national security issues. It will be a real test for the Trump Administration to increase its tariffs on Chinese goods if its many trade issues are not favorably resolved.
(Navellier & Associates does not own T-Mobile in managed accounts and our sub-advised mutual fund.  Louis Navellier and his family do not own T-Mobile in personal accounts.)
After the 25% tariffs on $200 billion in Chinese goods became effective on Friday, President Trump tweeted that "Talks with China continue in a very congenial manner – there is absolutely no need to rush."  Clearly, President Trump is negotiating from strength, since China needs the U.S. more than the U.S. needs China. Furthermore, President Trump signaled that his administration is not bluffing, so I expect China will make some concessions to reduce the U.S. tariffs back to 10% on most of their exports.
Finally, the news on the inflation front was positive last week. On Thursday, the Labor Department announced that its Producer Price Index (PPI) rose 0.2% in April, down sharply from a 0.6% increase in March. A 0.2% decline in food prices helped. Excluding food, energy and trade services, the core PPI rose 0.4%. In the past 12 months, the PPI and core PPI have each risen 2.2%, close to the Fed's target.
On Friday, the Labor Department announced that its Consumer Price Index (CPI) rose 0.3% in April, but the core CPI (excluding food and energy) increased only 0.1% for the third straight month. Gasoline prices rose 5.7%, accounting for two-thirds of the April increase. In the past 12 months, the CPI and core CPI have risen 2.0% and 2.1%, respectively, so the Fed can hold rates steady and remain "patient."
Louis Navellier
CHIEF INVESTMENT OFFICER
Louis Navellier is Founder, Chairman of the Board, Chief Investment Officer and Chief Compliance Officer of Navellier & Associates, Inc., located in Reno, Nevada. With decades of experience translating what had been purely academic techniques into real market applications, he believes that disciplined, quantitative analysis can select stocks that will significantly outperform the overall market. All content in this "A Look Ahead" section of Market Mail represents the opinion of Louis Navellier of Navellier & Associates, Inc.

Although information in these reports has been obtained from and is based upon sources that Navellier believes to be reliable, Navellier does not guarantee its accuracy and it may be incomplete or condensed. All opinions and estimates constitute Navellier's judgment as of the date the report was created and are subject to change without notice. These reports are for informational purposes only and are not intended as an offer or solicitation for the purchase or sale of a security. Any decision to purchase securities mentioned in these reports must take into account existing public information on such securities or any registered prospectus.
Past performance is no indication of future results. Investment in securities involves significant risk and has the potential for partial or complete loss of funds invested. It should not be assumed that any securities recommendations made by Navellier. in the future will be profitable or equal the performance of securities made in this report.
Dividend payments are not guaranteed. The amount of a dividend payment, if any, can vary over time and issuers may reduce dividends paid on securities in the event of a recession or adverse event affecting a specific industry or issuer.
None of the stock information, data, and company information presented herein constitutes a recommendation by Navellier or a solicitation of any offer to buy or sell any securities. Any specific securities identified and described do not represent all of the securities purchased, sold, or recommended for advisory clients. The reader should not assume that investments in the securities identified and discussed were or will be profitable.
Information presented is general information that does not take into account your individual circumstances, financial situation, or needs, nor does it present a personalized recommendation to you. Individual stocks presented may not be suitable for you. Investment in securities involves significant risk and has the potential for partial or complete loss of funds invested. Investment in fixed income securities has the potential for the investment return and principal value of an investment to fluctuate so that an investor's holdings, when redeemed, may be worth less than their original cost.
One cannot invest directly in an index. Results presented include the reinvestment of all dividends and other earnings.
Past performance is no indication of future results.
FEDERAL TAX ADVICE DISCLAIMER: As required by U.S. Treasury Regulations, you are informed that, to the extent this presentation includes any federal tax advice, the presentation is not intended or written by Navellier to be used, and cannot be used, for the purpose of avoiding federal tax penalties. Navellier does not advise on any income tax requirements or issues. Use of any information presented by Navellier is for general information only and does not represent tax advice either express or implied. You are encouraged to seek professional tax advice for income tax questions and assistance.
IMPORTANT NEWSLETTER DISCLOSURE: The hypothetical performance results for investment newsletters that are authored or edited by Louis Navellier, including Louis Navellier's Growth Investor, Louis Navellier's Breakthrough Stocks, Louis Navellier's Accelerated Profits, and Louis Navellier's Platinum Club, are not based on any actual securities trading, portfolio, or accounts, and the newsletters' reported hypothetical performances should be considered mere "paper" or proforma hypothetical performance results and are not actual performance of real world trades.  Navellier & Associates, Inc. does not have any relation to or affiliation with the owner of these newsletters. There are material differences between Navellier Investment Products' portfolios and the InvestorPlace Media, LLC newsletter portfolios authored by Louis Navellier. The InvestorPlace Media, LLC newsletters contain hypothetical performance that do not include transaction costs, advisory fees, or other fees a client might incur if actual investments and trades were being made by an investor. As a result, newsletter performance should not be used to evaluate Navellier Investment services which are separate and different from the newsletters. The owner of the newsletters is InvestorPlace Media, LLC and any questions concerning the newsletters, including any newsletter advertising or hypothetical Newsletter performance claims, (which are calculated solely by Investor Place Media and not Navellier) should be referred to InvestorPlace Media, LLC at (800) 718-8289.
Please note that Navellier & Associates and the Navellier Private Client Group are managed completely independent of the newsletters owned and published by InvestorPlace Media, LLC and written and edited by Louis Navellier, and investment performance of the newsletters should in no way be considered indicative of potential future investment performance for any Navellier & Associates separately managed account portfolio. Potential investors should consult with their financial advisor before investing in any Navellier Investment Product.
Navellier claims compliance with Global Investment Performance Standards (GIPS). To receive a complete list and descriptions of Navellier's composites and/or a presentation that adheres to the GIPS standards, please contact Navellier or click here. It should not be assumed that any securities recommendations made by Navellier & Associates, Inc. in the future will be profitable or equal the performance of securities made in this report. Request here a list of recommendations made by Navellier & Associates, Inc. for the preceding twelve months, please contact Tim Hope at (775) 785-9416.