by Gary Alexander
March 24, 2020
The "Black Swan" concept was popularized by Nassim Nicholas Taleb in his 2007 book by that name. His theory – that "black swan events" come out of the blue as a surprise, and hence have a major disruptive effect – was validated by the 2008 financial crisis, which helped him sell three million copies of Black Swan by 2011. Ironically, we have gone over a decade without a Black Swan event…until now.
The theory is that our brains "know" that all swans are white, so the sight of a black swan sends confusion to our brain, at first. It does not compute. It can't be a swan. It must be something else. That delays our reaction until it's too late. As a result, we lose precious time. We are stunned into inaction. In this case, the world (say, Italy and America) lose a lot of precious time in reacting to an attack like this coronavirus.
Over the last century, Black Swans have attacked us about once per decade – quite often near the turn of the decade – and often with devastating effects in terms of death toll or stock market declines, or both.
Here's a rundown, in brief, over the last century of Black Swan flights, along with their tragic landings:
1919: Last week I discussed the Spanish Influenza attack of 1918-19, which killed 675,000 Americans and up to 50 million worldwide. It came as a shock after at least 10 million had died in the Great War.
1929: The next Black Swan had the adjective "Black" attached to it no fewer than three times: Black Thursday, October 24, 1929, followed by Black Monday and Black Tuesday, October 28 and 29, 1929. These days were shocks because the stock market declined over 10% in one day for the first, second, and third times in history, in short order. Overall, the Dow fell 48% from September 3 to November 13, 1929.
1939-40">: Hitler's invasion of Poland on September 1, 1939 launched World War II, but that was not a Black Swan event since he had been invading about one country each year, in an easterly and southern direction, since 1936. In fact, the stock market rose in early September 1939 in what was labeled "The Phony War" for the next nine months. What came as a shock, however, was his Blitzkrieg to the west through the low countries into France in May 1940. That's the Black Swan that sent markets spiraling.
Graphs are for illustrative and discussion purposes only. Please read important disclosures at the end of this commentary.
1941: U.S. entry into World War II came later with our own Black Swan event – Japan's sudden attack on Pearl Harbor on a sleepy Sunday morning, December 7, 1941, sending the stock market further down, to a low of 92.92 on April 28, 1942. Then in 1945, the Black Swan fell on Japan, as American GIs dodged the invasion of mainland Japan. The markets recovered, but another Black Swan flew in Asia five years later:
1950: On another sleepy Sunday morning, June 25, 1950, some 75,000 soldiers from the North Korean People's Army poured across the 38th parallel, the boundary between the Soviet-backed Democratic People's Republic of Korea to the north and the pro-Western Republic of Korea to the south, launching the first hot flash of the Cold War, sending some of those same soldiers back into a mainland Asian war.
The Monday after the Korean invasion, the Dow fell 4.7%. The next day, the market lost 0.8%, with volume the heaviest since Hitler invaded Poland in September 1939. From a June 12 high to a July 13 low, the Dow lost 14.8% in a month. However, the stock market rose during the rest of the Korean War.
1960-63: At the height of the Cold War, there was a shooting down of the U-2 spy plane (1960), the Bay of Pigs fiasco (1961), and the Cuban Missile Crisis (1962), but the real Black Swan event of the JFK era was the death of the young President on November 22, 1963, even though the market held firm afterward.
1970: The first tech stock crash came just after the first Earth Day – April 22, 1970 – call it "Crashing Back to Earth Day." For the general public, the Black Swan event was the shooting of four innocent youths at Kent State on May 4, but in the five weeks surrounding that date (April 20 to May 26), many tech stocks lost up to 80%. The S&P 500 and the Dow each dropped 19% during those same five weeks.
1979-80: The major Black Swan event was the taking of 54 U.S. hostages by Iran's Ayatollah Khomeini on November 4, 1979, which launched ABC's "Nightline" coverage of that event. Then came the Russian invasion of Afghanistan the day after Christmas, sending gold to over $800 per ounce and the Dow down to 759 in early 1980. The U.S. was deep into "stagflation" at the start of the first double-dip recession.
1990: On August 4, Saddam Hussein invaded Kuwait in a shock that doubled the price of oil almost overnight and sent the Dow Jones index down 21.2% in less than three months, leading to a global coalition called "Desert Shield." This came on top of a nearly 50% decline in Tokyo stocks in nine months and a burgeoning savings & loan crisis in the wake of Michael Milken's junk bond redemptions.
2001: In the new century, we feared a silly bug called Y2K, but as usual "that which we fear most never happened" (simply because we expected it and worked hard to avoid it) but that which we least expected (the Black Swan) struck – in this case three jet liners hit the World Trade Center and the Pentagon out of a clear blue sky on Tuesday, September 11, 2001, closing stock markets and stopping all air traffic.
Graphs are for illustrative and discussion purposes only. Please read important disclosures at the end of this commentary.
2008: The last Black Swan event before this coronavirus epidemic was the Fed's failure to rescue Lehman Brothers on September 15, 2008, sending the stock market into a tailspin the following week. Previously the Fed had brokered a merger for Bear Stearns and subsequently bailed out AIG and others, but not Lehman, causing investors to question the validity of their counterparty risk in financial transactions.
It was a terrible crash – the S&P 500 fell over 40% in 10 weeks – but it recovered in just over two years.
You could say that the swine flu (H1N1) that entered America in 2009 was another Black Swan event, but we never treated it that way. Few panicked, the market kept rising, there were no event closures, and life went on for a full year during the 12,000+ deaths from H1N1. That is not the case with coronavirus now.
There would be far more than 12,000 deaths from this coronavirus if we had not acted fast to separate ourselves from each other. Although we may have wasted precious time at the start of this crisis, we did the right thing and will recover – as we did from all previous Black Swan events over the last 100 years.
Scary headlines like these have happened in the past, and they generally accompany market bottoms, since there is no way to go much deeper into fear than the kinds of headlines pictured above. President Trump knows he doesn't dare lock down the entire nation's access to essentials like food and medical supplies, and neither will he shut down most businesses indefinitely. Smart, resourceful people will find a way to work from home or re-open businesses on a limited basis. Americans will dig deep to find hidden resources that were always there but lay dormant through years of partisan bickering; We can do it.
Black swans may look scary at first, but eventually they tend to bring out the best in us.
All content above represents the opinion of Gary Alexander of Navellier & Associates, Inc.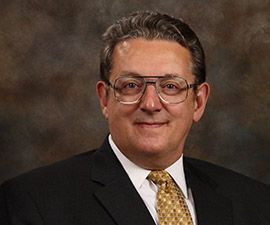 Gary Alexander
SENIOR EDITOR
Gary Alexander has been Senior Writer at Navellier since 2009.  He edits Navellier's weekly Marketmail and writes a weekly Growth Mail column, in which he uses market history to support the case for growth stocks.  For the previous 20 years before joining Navellier, he was Senior Executive Editor at InvestorPlace Media (formerly Phillips Publishing), where he worked with several leading investment analysts, including Louis Navellier (since 1997), helping launch Louis Navellier's Blue Chip Growth and Global Growth newsletters.
Prior to that, Gary edited Wealth Magazine and Gold Newsletter and wrote various investment research reports for Jefferson Financial in New Orleans in the 1980s.  He began his financial newsletter career with KCI Communications in 1980, where he served as consulting editor for Personal Finance newsletter while serving as general manager of KCI's Alexandria House book division.  Before that, he covered the economics beat for news magazines. All content of "Growth Mail" represents the opinion of Gary Alexander
Important Disclosures:
Although information in these reports has been obtained from and is based upon sources that Navellier believes to be reliable, Navellier does not guarantee its accuracy and it may be incomplete or condensed. All opinions and estimates constitute Navellier's judgment as of the date the report was created and are subject to change without notice. These reports are for informational purposes only and are not a solicitation for the purchase or sale of a security. Any decision to purchase securities mentioned in these reports must take into account existing public information on such securities or any registered prospectus.To the extent permitted by law, neither Navellier & Associates, Inc., nor any of its affiliates, agents, or service providers assumes any liability or responsibility nor owes any duty of care for any consequences of any person acting or refraining to act in reliance on the information contained in this communication or for any decision based on it.
Past performance is no indication of future results. Investment in securities involves significant risk and has the potential for partial or complete loss of funds invested. It should not be assumed that any securities recommendations made by Navellier. in the future will be profitable or equal the performance of securities made in this report. Dividend payments are not guaranteed. The amount of a dividend payment, if any, can vary over time and issuers may reduce dividends paid on securities in the event of a recession or adverse event affecting a specific industry or issuer.
None of the stock information, data, and company information presented herein constitutes a recommendation by Navellier or a solicitation to buy or sell any securities. Any specific securities identified and described do not represent all of the securities purchased, sold, or recommended for advisory clients. The holdings identified do not represent all of the securities purchased, sold, or recommended for advisory clients and the reader should not assume that investments in the securities identified and discussed were or will be profitable.
Information presented is general information that does not take into account your individual circumstances, financial situation, or needs, nor does it present a personalized recommendation to you. Individual stocks presented may not be suitable for every investor. Investment in securities involves significant risk and has the potential for partial or complete loss of funds invested. Investment in fixed income securities has the potential for the investment return and principal value of an investment to fluctuate so that an investor's holdings, when redeemed, may be worth less than their original cost.
One cannot invest directly in an index. Index is unmanaged and index performance does not reflect deduction of fees, expenses, or taxes. Presentation of Index data does not reflect a belief by Navellier that any stock index constitutes an investment alternative to any Navellier equity strategy or is necessarily comparable to such strategies. Among the most important differences between the Indices and Navellier strategies are that the Navellier equity strategies may (1) incur material management fees, (2) concentrate its investments in relatively few stocks, industries, or sectors, (3) have significantly greater trading activity and related costs, and (4) be significantly more or less volatile than the Indices.
ETF Risk: We may invest in exchange traded funds ("ETFs") and some of our investment strategies are generally fully invested in ETFs. Like traditional mutual funds, ETFs charge asset-based fees, but they generally do not charge initial sales charges or redemption fees and investors typically pay only customary brokerage fees to buy and sell ETF shares. The fees and costs charged by ETFs held in client accounts will not be deducted from the compensation the client pays Navellier. ETF prices can fluctuate up or down, and a client account could lose money investing in an ETF if the prices of the securities owned by the ETF go down. ETFs are subject to additional risks:
ETF shares may trade above or below their net asset value;
An active trading market for an ETF's shares may not develop or be maintained;
The value of an ETF may be more volatile than the underlying portfolio of securities the ETF is designed to track;
The cost of owning shares of the ETF may exceed those a client would incur by directly investing in the underlying securities; and
Trading of an ETF's shares may be halted if the listing exchange's officials deem it appropriate, the shares are delisted from the exchange, or the activation of market-wide "circuit breakers" (which are tied to large decreases in stock prices) halts stock trading generally.
Grader Disclosures: Investment in equity strategies involves substantial risk and has the potential for partial or complete loss of funds invested. The sample portfolio and any accompanying charts are for informational purposes only and are not to be construed as a solicitation to buy or sell any financial instrument and should not be relied upon as the sole factor in an investment making decision. As a matter of normal and important disclosures to you, as a potential investor, please consider the following: The performance presented is not based on any actual securities trading, portfolio, or accounts, and the reported performance of the A, B, C, D, and F portfolios (collectively the "model portfolios") should be considered mere "paper" or pro forma performance results based on Navellier's research.
Investors evaluating any of Navellier & Associates, Inc.'s, (or its affiliates') Investment Products must not use any information presented here, including the performance figures of the model portfolios, in their evaluation of any Navellier Investment Products. Navellier Investment Products include the firm's mutual funds and managed accounts. The model portfolios, charts, and other information presented do not represent actual funded trades and are not actual funded portfolios. There are material differences between Navellier Investment Products' portfolios and the model portfolios, research, and performance figures presented here. The model portfolios and the research results (1) may contain stocks or ETFs that are illiquid and difficult to trade; (2) may contain stock or ETF holdings materially different from actual funded Navellier Investment Product portfolios; (3) include the reinvestment of all dividends and other earnings, estimated trading costs, commissions, or management fees; and, (4) may not reflect prices obtained in an actual funded Navellier Investment Product portfolio. For these and other reasons, the reported performances of model portfolios do not reflect the performance results of Navellier's actually funded and traded Investment Products. In most cases, Navellier's Investment Products have materially lower performance results than the performances of the model portfolios presented.
This report contains statements that are, or may be considered to be, forward-looking statements. All statements that are not historical facts, including statements about our beliefs or expectations, are "forward-looking statements" within the meaning of The U.S. Private Securities Litigation Reform Act of 1995. These statements may be identified by such forward-looking terminology as "expect," "estimate," "plan," "intend," "believe," "anticipate," "may," "will," "should," "could," "continue," "project," or similar statements or variations of such terms. Our forward-looking statements are based on a series of expectations, assumptions, and projections, are not guarantees of future results or performance, and involve substantial risks and uncertainty as described in Form ADV Part 2A of our filing with the Securities and Exchange Commission (SEC), which is available at www.adviserinfo.sec.gov or by requesting a copy by emailing info@navellier.com. All of our forward-looking statements are as of the date of this report only. We can give no assurance that such expectations or forward-looking statements will prove to be correct. Actual results may differ materially. You are urged to carefully consider all such factors.
FEDERAL TAX ADVICE DISCLAIMER: As required by U.S. Treasury Regulations, you are informed that, to the extent this presentation includes any federal tax advice, the presentation is not written by Navellier to be used, and cannot be used, for the purpose of avoiding federal tax penalties. Navellier does not advise on any income tax requirements or issues. Use of any information presented by Navellier is for general information only and does not represent tax advice either express or implied. You are encouraged to seek professional tax advice for income tax questions and assistance.
IMPORTANT NEWSLETTER DISCLOSURE:The hypothetical performance results for investment newsletters that are authored or edited by Louis Navellier, including Louis Navellier's Growth Investor, Louis Navellier's Breakthrough Stocks, Louis Navellier's Accelerated Profits, and Louis Navellier's Platinum Club, are not based on any actual securities trading, portfolio, or accounts, and the newsletters' reported hypothetical performances should be considered mere "paper" or proforma hypothetical performance results and are not actual performance of real world trades.  Navellier & Associates, Inc. does not have any relation to or affiliation with the owner of these newsletters. There are material differences between Navellier Investment Products' portfolios and the InvestorPlace Media, LLC newsletter portfolios authored by Louis Navellier. The InvestorPlace Media, LLC newsletters contain hypothetical performance that do not include transaction costs, advisory fees, or other fees a client might incur if actual investments and trades were being made by an investor. As a result, newsletter performance should not be used to evaluate Navellier Investment services which are separate and different from the newsletters. The owner of the newsletters is InvestorPlace Media, LLC and any questions concerning the newsletters, including any newsletter advertising or hypothetical Newsletter performance claims, (which are calculated solely by Investor Place Media and not Navellier) should be referred to InvestorPlace Media, LLC at (800) 718-8289.
Please note that Navellier & Associates and the Navellier Private Client Group are managed completely independent of the newsletters owned and published by InvestorPlace Media, LLC and written and edited by Louis Navellier, and investment performance of the newsletters should in no way be considered indicative of potential future investment performance for any Navellier & Associates separately managed account portfolio. Potential investors should consult with their financial advisor before investing in any Navellier Investment Product.
Navellier claims compliance with Global Investment Performance Standards (GIPS). To receive a complete list and descriptions of Navellier's composites and/or a presentation that adheres to the GIPS standards, please contact Navellier or click here. It should not be assumed that any securities recommendations made by Navellier & Associates, Inc. in the future will be profitable or equal the performance of securities made in this report.
FactSet Disclosure: Navellier does not independently calculate the statistical information included in the attached report. The calculation and the information are provided by FactSet, a company not related to Navellier. Although information contained in the report has been obtained from FactSet and is based on sources Navellier believes to be reliable, Navellier does not guarantee its accuracy, and it may be incomplete or condensed. The report and the related FactSet sourced information are provided on an "as is" basis. The user assumes the entire risk of any use made of this information. Investors should consider the report as only a single factor in making their investment decision. The report is for informational purposes only and is not intended as an offer or solicitation for the purchase or sale of a security. FactSet sourced information is the exclusive property of FactSet. Without prior written permission of FactSet, this information may not be reproduced, disseminated or used to create any financial products. All indices are unmanaged and performance of the indices include reinvestment of dividends and interest income, unless otherwise noted, are not illustrative of any particular investment and an investment cannot be made in any index. Past performance is no guarantee of future results.