by Gary Alexander
February 1, 2022
While visiting family over the Christmas break, I learned that the word "Growth" is a dirty word. I had been sending copies of my "Growth Mail" to family, but some wouldn't open it since they associated "growth" with smokestacks, too much cheap manufactured "stuff" from China, and climate change.
I tried patiently to explain that Growth now means cleaner technology and services, better health care, and all the things we want – working from home, less commuting, and a better life. They were still skeptical, so I no longer use the words "Growth Mail" when sending out these columns to friends and family.
Something similar happened when I edited Wealth Magazine in the 1980s. It never caught on, despite riding the crest of a bull market. Many investors were ashamed to put Wealth on their coffee tables. It made their college-age kids wary of bringing friends over. Even in Ronald Reagan's go-go 1980s, Wealth and Profit were six-letter "four-letter words" to those who called the 1980s the "Me Decade."
Now, in 2022, Growth stocks are way out of favor, and even the two four-letter words "grow rich" are so out of fashion – and indeed slightly embarrassing – that TV programs are built around bringing down the rich. Let me profile two rich-bashing shows (one news; one fiction) I saw on TV last Sunday, January 23.
Program #1: CBS Sunday Morning's Cover Story: "Should Wealth Have Its Limits?"
My first example was the lead story on CBS Sunday Morning News, usually a positive program amid the dismal Sunday morning chatter. Titled, "Should Wealth Have Its Limits?" this 8-minute lead segment began with Abigail Disney, granddaughter of Roy O. Disney, brother of Walt, who said she is ashamed of her inherited wealth and is now a social activist and documentary film maker critical of the Disney CEO's salary. She is an advocate for employee activism, a noble cause but no real reason for critiquing wealth.
The core of the show's arguments came from the Dutch Professor Ingrid Robeyns, who chairs the Ethics Department at Utrecht University. She argues that there should be an upper limit to how much wealth or material possessions a person may own, with $1 billion being "way too much" for anyone to own.
To support her proposition, called "limitarianism," the program cited a "startling new study" (sourced to Oxfam), which stated that "the world's ten richest people more than doubled their fortunes during the pandemic" while "the income levels for the 99% of people around the globe fell." Could this be true?
While this statement is worded in a way that may be technically true, it distorts the truth in several ways:
(1) "Income levels" only refers to employed ("earned") income, not counting the benefits of government programs to replace the lost job income. People forced out of jobs received income from other sources.
(2) More importantly, America's middle-class grew their wealth through asset appreciation during the pandemic, due in large part to the wave of new money created by the U.S. Treasury and Federal Reserve. The bulk of that money went into real estate, the stock market, bitcoin, and commodities – you name it!
Graphs are for illustrative and discussion purposes only. Please read important disclosures at the end of this commentary.
(3) Also, the rich as a whole did not outperform the overall stock market. Oxfam's wording selects the 10 biggest winners and ignores the bulk of the rich (who generally try to protect their wealth, not multiply it). The Forbes 400 performed less successfully than the S&P 500, as the following chart demonstrates.
Graphs are for illustrative and discussion purposes only. Please read important disclosures at the end of this commentary.
(4) As for 99% of the world getting poorer, this is the biggest lie circulating in the world today. All polls taken in the last decade find the vast majority believe that poverty is increasing, but the poor of the world are gaining in wealth and income by the fastest percent of anyone, leap-frogging into the middle class.
Graphs are for illustrative and discussion purposes only. Please read important disclosures at the end of this commentary.
At the end of this soak-the-rich segment, CBS closed with a small slice of anti-rich bias with no real point: "In the 8 minutes this story ran, Jeff Bezos' wealth increased $1 million." I'll put aside for the moment that, in the same 90-minute program, CBS profiled Architectural Digest and the "guilty pleasure" most people have in "seeing how the rich and famous live." Double standard, anyone?
Here are the market facts – which CBS should know. In the week before this segment aired, Bezos' Amazon.com stock fell by 12%. Jeff Bezos owns 55 million shares, which account for between 85% and 90% of his net worth, so Bezos' wealth really wasn't rising by $1 million every 8 minutes that week. Bezos lost over $21 billion that week, or $2.1 million a minute, or $17 million in those 8 air-time minutes.
Over the last year, Amazon.com is down about 17%. In the 2021 Forbes 400 issue, Bezos was listed as being worth $201 billion. According to Business Insider on February 2, 2021, Bezos was worth $196 billion, but he is worth $168 billion now. One Amazon share traded at $3,762 on November 17, 2021, and each share fell over $1,000 to $2,707 as of January 24, 2022, so Bezos lost $58 billion in 10 weeks.
Nobody feels sorry for Bezos's big losses – and I don't care much for his excessive lifestyle or what he has done to The Washington Post, or how he treated his employees when he was CEO – but CBS should admit that stocks go DOWN, too! We may not like what the super-rich do with their dollars, but we like quick delivery of books at half price, better electronics and cars, and better information delivered faster.
Program #2: The Season Debut of "Billions" – "Having $1 Billion is a Crime"
If owning $1 billion is unethical (according to the Ethics scholar in Utrecht), it is criminal in New York!
The second attack on wealth I witnessed last Sunday was the debut of Billions, in which New York's Attorney General told a billionaire hedge fund manager that, "Billionaires break the laws of decency. By definition, having that much money is criminal." The hedge fund manager he was lecturing basically agreed with him enough to "fire" some of his major clients who seemed to have made "too much money."
Here is the core of the speech in which hedge fund manager Michael Prince "fired" his largest clients:
"Let's look at the prevailing feeling in this country about wealth. I think it's largely right. Too much is concentrated in the hands of too few, but let's not blame that on those who manage their wealth for them. Many of the wealthiest have misused their resources. Many have cut corners. We will not. In fact, we will not take their money. I'm not firing my employees. I'm firing you, my investors, which is why I've called you all in. We have checks drawn for your redemptions. Thank you for your business. Later, when you reach our new standards for ethics, perhaps we'll meet again."
–Money manager Michael Prince to clients, from Billions, January 23, 2022
The major flaw in this Princely sermon is that the 10 richest Americans nearly all built their fortune from scratch. The Fall 2021 Forbes Top 10 are, in order, Jeff Bezos, Elon Musk, Jeff Zuckerberg, Bill Gates, Larry Page, Sergey Brin, Larry Ellison, Warren Buffett, Steve Ballmer, and Michael Bloomberg. On the Forbes "Self-Made" index (in which zero = inherited money, and 10 = self-made), they average 8.0.
America's super-rich got rich through their business, not through inheritance or passive investing. More than two-thirds of the entire Forbes 400 created their own wealth. By contrast, in the first Forbes 400 in 1982, about 60% inherited their wealth or came from rich families. By 2011, the inheritors were cut in half, to 32% (68% started their own business). This is wealth created from nothing, not taken from others.
Billionaire inventor Elon Musk has recently surpassed Jeff Bezos as the richest man in the world and was named Time's 2021 "Person of the Year," but Senator Elizabeth Warren isn't impressed. She wants to tax the wealth of those "freeloading off everyone else." In response, Musk tweeted back, "I will pay over $11 billion in taxes this year." Yes, the rich continue to pay the lion's share of all income taxes, and they also hire thousands of others, who pay taxes and contribute to the programs our politicians love to sell to us.
Growth is a win-win game, but the Big Win for the neo-socialists is that they are convincing us otherwise.
Navellier & Associates owns Tesla (TSLA), Walt Disney Co. (DIS), and Amazon.Com Inc. (AMZN) for a few accounts only all per client request in managed accounts. Gary Alexander does not own Tesla (TSLA), Walt Disney Co. (DIS), or Amazon.Com Inc. (AMZN) personally.
All content above represents the opinion of Gary Alexander of Navellier & Associates, Inc.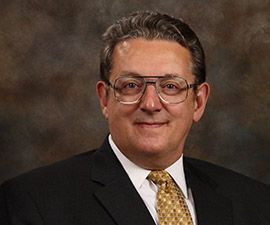 Gary Alexander
SENIOR EDITOR
Gary Alexander has been Senior Writer at Navellier since 2009.  He edits Navellier's weekly Marketmail and writes a weekly Growth Mail column, in which he uses market history to support the case for growth stocks.  For the previous 20 years before joining Navellier, he was Senior Executive Editor at InvestorPlace Media (formerly Phillips Publishing), where he worked with several leading investment analysts, including Louis Navellier (since 1997), helping launch Louis Navellier's Blue Chip Growth and Global Growth newsletters.
Prior to that, Gary edited Wealth Magazine and Gold Newsletter and wrote various investment research reports for Jefferson Financial in New Orleans in the 1980s.  He began his financial newsletter career with KCI Communications in 1980, where he served as consulting editor for Personal Finance newsletter while serving as general manager of KCI's Alexandria House book division.  Before that, he covered the economics beat for news magazines. All content of "Growth Mail" represents the opinion of Gary Alexander
Important Disclosures:
Although information in these reports has been obtained from and is based upon sources that Navellier believes to be reliable, Navellier does not guarantee its accuracy and it may be incomplete or condensed. All opinions and estimates constitute Navellier's judgment as of the date the report was created and are subject to change without notice. These reports are for informational purposes only and are not a solicitation for the purchase or sale of a security. Any decision to purchase securities mentioned in these reports must take into account existing public information on such securities or any registered prospectus.To the extent permitted by law, neither Navellier & Associates, Inc., nor any of its affiliates, agents, or service providers assumes any liability or responsibility nor owes any duty of care for any consequences of any person acting or refraining to act in reliance on the information contained in this communication or for any decision based on it.
Past performance is no indication of future results. Investment in securities involves significant risk and has the potential for partial or complete loss of funds invested. It should not be assumed that any securities recommendations made by Navellier. in the future will be profitable or equal the performance of securities made in this report. Dividend payments are not guaranteed. The amount of a dividend payment, if any, can vary over time and issuers may reduce dividends paid on securities in the event of a recession or adverse event affecting a specific industry or issuer.
None of the stock information, data, and company information presented herein constitutes a recommendation by Navellier or a solicitation to buy or sell any securities. Any specific securities identified and described do not represent all of the securities purchased, sold, or recommended for advisory clients. The holdings identified do not represent all of the securities purchased, sold, or recommended for advisory clients and the reader should not assume that investments in the securities identified and discussed were or will be profitable.
Information presented is general information that does not take into account your individual circumstances, financial situation, or needs, nor does it present a personalized recommendation to you. Individual stocks presented may not be suitable for every investor. Investment in securities involves significant risk and has the potential for partial or complete loss of funds invested. Investment in fixed income securities has the potential for the investment return and principal value of an investment to fluctuate so that an investor's holdings, when redeemed, may be worth less than their original cost.
One cannot invest directly in an index. Index is unmanaged and index performance does not reflect deduction of fees, expenses, or taxes. Presentation of Index data does not reflect a belief by Navellier that any stock index constitutes an investment alternative to any Navellier equity strategy or is necessarily comparable to such strategies. Among the most important differences between the Indices and Navellier strategies are that the Navellier equity strategies may (1) incur material management fees, (2) concentrate its investments in relatively few stocks, industries, or sectors, (3) have significantly greater trading activity and related costs, and (4) be significantly more or less volatile than the Indices.
ETF Risk: We may invest in exchange traded funds ("ETFs") and some of our investment strategies are generally fully invested in ETFs. Like traditional mutual funds, ETFs charge asset-based fees, but they generally do not charge initial sales charges or redemption fees and investors typically pay only customary brokerage fees to buy and sell ETF shares. The fees and costs charged by ETFs held in client accounts will not be deducted from the compensation the client pays Navellier. ETF prices can fluctuate up or down, and a client account could lose money investing in an ETF if the prices of the securities owned by the ETF go down. ETFs are subject to additional risks:
ETF shares may trade above or below their net asset value;
An active trading market for an ETF's shares may not develop or be maintained;
The value of an ETF may be more volatile than the underlying portfolio of securities the ETF is designed to track;
The cost of owning shares of the ETF may exceed those a client would incur by directly investing in the underlying securities; and
Trading of an ETF's shares may be halted if the listing exchange's officials deem it appropriate, the shares are delisted from the exchange, or the activation of market-wide "circuit breakers" (which are tied to large decreases in stock prices) halts stock trading generally.
Grader Disclosures: Investment in equity strategies involves substantial risk and has the potential for partial or complete loss of funds invested. The sample portfolio and any accompanying charts are for informational purposes only and are not to be construed as a solicitation to buy or sell any financial instrument and should not be relied upon as the sole factor in an investment making decision. As a matter of normal and important disclosures to you, as a potential investor, please consider the following: The performance presented is not based on any actual securities trading, portfolio, or accounts, and the reported performance of the A, B, C, D, and F portfolios (collectively the "model portfolios") should be considered mere "paper" or pro forma performance results based on Navellier's research.
Investors evaluating any of Navellier & Associates, Inc.'s, (or its affiliates') Investment Products must not use any information presented here, including the performance figures of the model portfolios, in their evaluation of any Navellier Investment Products. Navellier Investment Products include the firm's mutual funds and managed accounts. The model portfolios, charts, and other information presented do not represent actual funded trades and are not actual funded portfolios. There are material differences between Navellier Investment Products' portfolios and the model portfolios, research, and performance figures presented here. The model portfolios and the research results (1) may contain stocks or ETFs that are illiquid and difficult to trade; (2) may contain stock or ETF holdings materially different from actual funded Navellier Investment Product portfolios; (3) include the reinvestment of all dividends and other earnings, estimated trading costs, commissions, or management fees; and, (4) may not reflect prices obtained in an actual funded Navellier Investment Product portfolio. For these and other reasons, the reported performances of model portfolios do not reflect the performance results of Navellier's actually funded and traded Investment Products. In most cases, Navellier's Investment Products have materially lower performance results than the performances of the model portfolios presented.
This report contains statements that are, or may be considered to be, forward-looking statements. All statements that are not historical facts, including statements about our beliefs or expectations, are "forward-looking statements" within the meaning of The U.S. Private Securities Litigation Reform Act of 1995. These statements may be identified by such forward-looking terminology as "expect," "estimate," "plan," "intend," "believe," "anticipate," "may," "will," "should," "could," "continue," "project," or similar statements or variations of such terms. Our forward-looking statements are based on a series of expectations, assumptions, and projections, are not guarantees of future results or performance, and involve substantial risks and uncertainty as described in Form ADV Part 2A of our filing with the Securities and Exchange Commission (SEC), which is available at www.adviserinfo.sec.gov or by requesting a copy by emailing info@navellier.com. All of our forward-looking statements are as of the date of this report only. We can give no assurance that such expectations or forward-looking statements will prove to be correct. Actual results may differ materially. You are urged to carefully consider all such factors.
FEDERAL TAX ADVICE DISCLAIMER: As required by U.S. Treasury Regulations, you are informed that, to the extent this presentation includes any federal tax advice, the presentation is not written by Navellier to be used, and cannot be used, for the purpose of avoiding federal tax penalties. Navellier does not advise on any income tax requirements or issues. Use of any information presented by Navellier is for general information only and does not represent tax advice either express or implied. You are encouraged to seek professional tax advice for income tax questions and assistance.
IMPORTANT NEWSLETTER DISCLOSURE:The hypothetical performance results for investment newsletters that are authored or edited by Louis Navellier, including Louis Navellier's Growth Investor, Louis Navellier's Breakthrough Stocks, Louis Navellier's Accelerated Profits, and Louis Navellier's Platinum Club, are not based on any actual securities trading, portfolio, or accounts, and the newsletters' reported hypothetical performances should be considered mere "paper" or proforma hypothetical performance results and are not actual performance of real world trades.  Navellier & Associates, Inc. does not have any relation to or affiliation with the owner of these newsletters. There are material differences between Navellier Investment Products' portfolios and the InvestorPlace Media, LLC newsletter portfolios authored by Louis Navellier. The InvestorPlace Media, LLC newsletters contain hypothetical performance that do not include transaction costs, advisory fees, or other fees a client might incur if actual investments and trades were being made by an investor. As a result, newsletter performance should not be used to evaluate Navellier Investment services which are separate and different from the newsletters. The owner of the newsletters is InvestorPlace Media, LLC and any questions concerning the newsletters, including any newsletter advertising or hypothetical Newsletter performance claims, (which are calculated solely by Investor Place Media and not Navellier) should be referred to InvestorPlace Media, LLC at (800) 718-8289.
Please note that Navellier & Associates and the Navellier Private Client Group are managed completely independent of the newsletters owned and published by InvestorPlace Media, LLC and written and edited by Louis Navellier, and investment performance of the newsletters should in no way be considered indicative of potential future investment performance for any Navellier & Associates separately managed account portfolio. Potential investors should consult with their financial advisor before investing in any Navellier Investment Product.
Navellier claims compliance with Global Investment Performance Standards (GIPS). To receive a complete list and descriptions of Navellier's composites and/or a presentation that adheres to the GIPS standards, please contact Navellier or click here. It should not be assumed that any securities recommendations made by Navellier & Associates, Inc. in the future will be profitable or equal the performance of securities made in this report.
FactSet Disclosure: Navellier does not independently calculate the statistical information included in the attached report. The calculation and the information are provided by FactSet, a company not related to Navellier. Although information contained in the report has been obtained from FactSet and is based on sources Navellier believes to be reliable, Navellier does not guarantee its accuracy, and it may be incomplete or condensed. The report and the related FactSet sourced information are provided on an "as is" basis. The user assumes the entire risk of any use made of this information. Investors should consider the report as only a single factor in making their investment decision. The report is for informational purposes only and is not intended as an offer or solicitation for the purchase or sale of a security. FactSet sourced information is the exclusive property of FactSet. Without prior written permission of FactSet, this information may not be reproduced, disseminated or used to create any financial products. All indices are unmanaged and performance of the indices include reinvestment of dividends and interest income, unless otherwise noted, are not illustrative of any particular investment and an investment cannot be made in any index. Past performance is no guarantee of future results.