December 3, 2019
In the 11 months from Christmas 2018 to Thanksgiving 2019, the S&P 500 gained 34.1% and NASDAQ is up 40.6%. Therefore, it would be churlish of me to root for a Santa Claus rally and be downright greedy to hope for December to match its historical record as a bountiful gift-giving month – the second-best month of the year (to #1 April). Why not just be satisfied to coast on the gains of the last 11 months?
If I may be so bold, let me also be thankful that most of us reading this weekly letter won the lottery to be born American. Despite some ungrateful rhetoric of those within and without our nation, America is where most of the world's residents shopping for a new home want to live, and it is where the best market returns have been this year, counting from New Year's Day through late November, according to MSCI: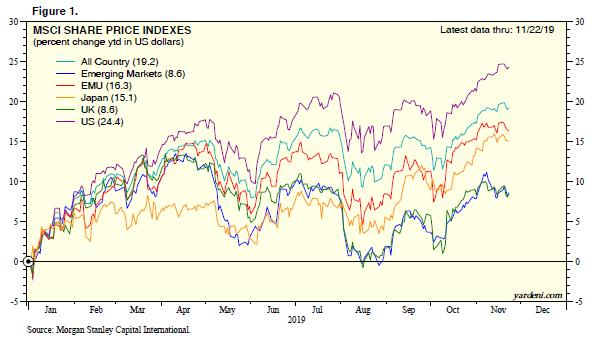 Graphs are for illustrative and discussion purposes only. Please read important disclosures at the end of this commentary.
Bonds, Gold and the U.S. Dollar have also done well this year. The yield on the 10-year U.S. Treasury bond is down from 3.24% on November 8, 2018 to 1.78% last Friday. As rates go down, bond prices go up, so investors enjoyed a good year of capital gains in bonds – thanks in part to a strong U.S. dollar.
Gold is down from its peak in August, but it is up 14% this year in U.S. dollar terms, and it has set an all-time high in terms of most global currencies – masked in part by a strong U.S. dollar. Despite a strong U.S. dollar since 2015, gold is up from $1,050 to $1,465 since late 2015 – and double in many currencies.
Now that we're giving thanks, the unemployment rate is at a 50-year low, including a 50-year low for teenagers, an all-time low of 5.4% for African Americans, and an all-time low (in September) of 3.9% for Latinos and the college-educated (2.1%). The number of full-time jobs rose 1.6 million in the first 10 months of 2019 to a record-high 131.5 million, up 21 million jobs (+19%) in the last decade. Over the previous 10-year period, the total employment in America was erratic, but net total jobs declined a bit!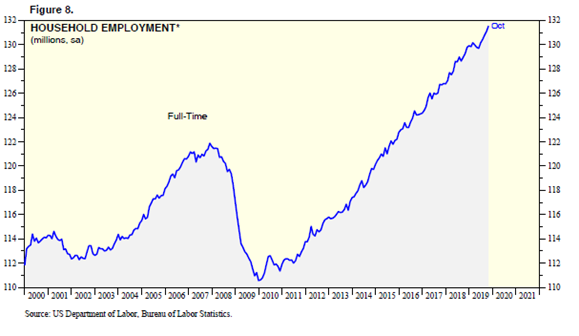 Graphs are for illustrative and discussion purposes only. Please read important disclosures at the end of this commentary.
New jobs aren't junk jobs, either. In a full employment world, workers have leverage. They can bargain up to a better job or better wages. Real wages are at a record high. Using more technical language, the average hourly earnings for production and non-supervisory employees divided by the non-farm business price deflator has been rising an average 1.4% compounded annual rate in the last 25 years (Q4-1994 to Q3-2019) according to economist Ed Yardeni. With wages rising at a real (after inflation) 1.4% annual rate for 25 years, that's a compounded 41.6% gain in median standard-of-living wages in a generation.
These fundamentals pushed the Consumer Confidence Index and Consumer Sentiment Index to cyclical highs, with the Present Situation component (blue line below) near its record highs, set in the late 1990s.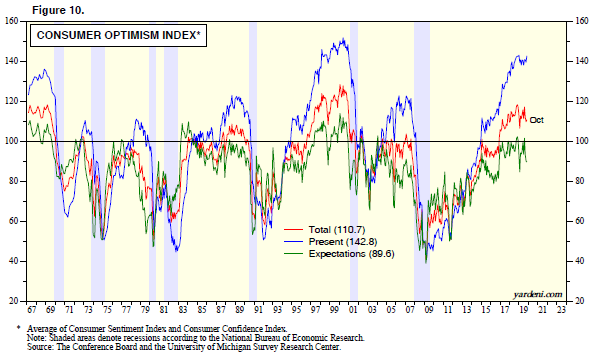 Graphs are for illustrative and discussion purposes only. Please read important disclosures at the end of this commentary.
What About Today's Problems? (Think: "This Too Shall Pass")
On December 2, 1974 (a Monday evening), President Gerald Ford addressed the nation in a televised speech which sounded the alarm bell for three major economic crises at once – inflation, recession and an oil shortage. The market went into a panic, careening down 6.64% that week, reaching a Dow of 577.6, its lowest reading since the Cuban Missile Crisis of 1962 – the lowest Dow reading in the last 57 years.
Now, 45-years later, these three problems are all faint memories. There is no inflation, recession or oil shortage. Inflation has been killed by what Ed Yardeni calls the 4-Ds of Deflation: Détente, Disruption, Demography, and Debt. Recessions have not been outlawed, but they have been ameliorated by turning recoveries into long, slow engines of growth so that recessions can be softer and further between, while fracking has turned North America into the world's #1 energy storehouse, no longer reliant on Saudi oil.
When we look back at today's problems 45 years from now, they will also seem somewhat trivial, or at least solvable. Other big headaches in 1974 were the Soviet Union and the Cold War, now ended. The Vietnam War was nearly over and the pain in that region was still ongoing, but today Vietnam is growing rapidly (averaging +6.84% for 30 years). There was the aftermath of Nixon's resignation, but that only shows the nation survived under Gerald Ford, and it would go on peacefully if Trump were impeached.
Popular theories in 1974 were reflected in best-selling books I've profiled here before, including Limits to Growth (12 million copies sold in 25 languages), predicting shortages of most resources by the 1990s, The Population Bomb by Paul Ehrlich predicted hundreds of millions of deaths by famine in the 1970s (65 million would be Americans), and The Late Great Planet Earth, the #1 best-seller of the 1970s.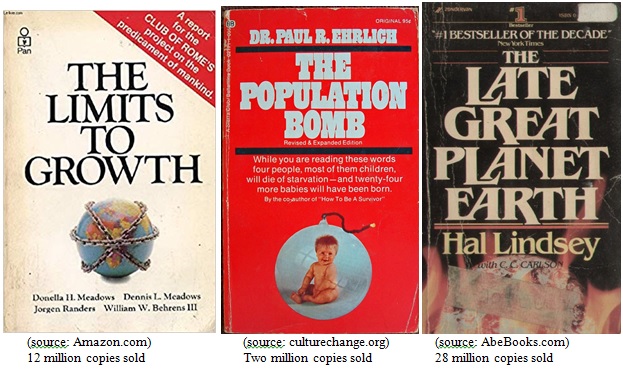 Pessimism is always a popular book theme, or on TV. None of those predictions came close to coming true. That will probably be true of today's scares, too. History is a tale of wash, rinse, dry and repeat….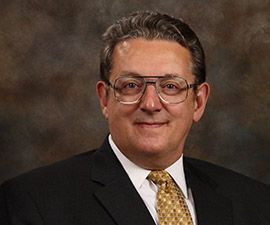 Gary Alexander
SENIOR EDITOR
Gary Alexander has been Senior Writer at Navellier since 2009.  He edits Navellier's weekly Marketmail and writes a weekly Growth Mail column, in which he uses market history to support the case for growth stocks.  For the previous 20 years before joining Navellier, he was Senior Executive Editor at InvestorPlace Media (formerly Phillips Publishing), where he worked with several leading investment analysts, including Louis Navellier (since 1997), helping launch Louis Navellier's Blue Chip Growth and Global Growth newsletters.
Prior to that, Gary edited Wealth Magazine and Gold Newsletter and wrote various investment research reports for Jefferson Financial in New Orleans in the 1980s.  He began his financial newsletter career with KCI Communications in 1980, where he served as consulting editor for Personal Finance newsletter while serving as general manager of KCI's Alexandria House book division.  Before that, he covered the economics beat for news magazines. All content of "Growth Mail" represents the opinion of Gary Alexander