December 17, 2019
Like long-running movies rolling into the credits, several three-year dramas came to an end late last week.
The Brexit vote of June 23, 2016 finally reached resolution when Britain's third Prime Minister since that Brexit vote, Boris Johnson, won a landslide victory in Parliamentary elections.
After nine rate increases (five under Janet Yellen, four under Jerome Powell) and three rate cuts in late 2019, the Federal Reserve declared a truce, with no rate changes seen in 2020, an election year.
After three years of searching for a smoking gun, the Democrats finally impeached President Trump.
After years of trade wars with several nations, the U.S. entered Phase I peace with trade foe China.
With a pre-holiday pause in these major dramas, let me bring you some holiday book buying ideas. Last year, I brought you my top 10 list in January, but I made a New Year's resolution to bring you my 2019 list in time for Christmas shopping, perhaps for students, to counter any indoctrination they may receive.
For several decades, I've read at least 100 good books a year, since I know that the Internet and Cable TV keep trying to divert my mind with minutiae. Of the 100+ books I've read in 2019, these are the best 10 for students of American business and history. You won't find these books on The New York Times, Washington Post or Time Magazine list of Top 10 books of the year. Like most media, they're partial to bad news and depressing books, while I'm partial to books that portray realistic hope and opportunity.
My Top 10 American Business and History Books for 2019
Here are my top 10 books of the year in the American business and history area, in order of publication:
Big Business: A Love Letter to an American Anti-Hero, by Tyler Cowan (April 9, 2019) is a fitting start to the year. American business has been a convenient whipping post for years, if not decades, but without business innovation we would not have the Industrial Revolution, much less the information explosion of the Internet, or life-saving drugs, food, light, heat, and everything else – all at low prices.
The Pioneers: The Heroic Story of the Settlers Who Brought the American Ideal West, by David McCullough (May 7, 2019) is about the first Ohio settlers after the 1787 Northwest Ordinance, important because they solidified free education, abolition of slavery and access to land in the Great Lakes States for willing hands. The forces for good kept prevailing – even defeating a secession plot by Aaron Burr.
The Land of Hope: An Invitation to the Great American Story, by Wilfred McClay (May 21, 2019) is a conscious attempt to replace Howard Zinn's "People's History of the United States" (below), a cancer in the classroom curricula in the U.S. in the last 35 years. McClay does not whitewash American history, but he portrays our nation as a land of hope, where immigrants continue to seek new lives and opportunities.
Campus Land (a novel), by Scott Johnston (August 13, 2019) is a comic interlude into all this heavy lifting, a fictional but all-too-plausible profile of life in an Ivy League (Yale-sounding) campus in today's climate of ultra-political correctness. A professor seeking tenure meets a Manhattan debutante on the rise, a clueless Dean and an army of protesters in search of a cause, and you can sort of guess the sad outcome.
Debunking Howard Zinn: Exposing the Fake History that Turned a Generation Against America, by Mary Grabar (August 20, 2019) is a welcome expose of a book that has misled two generations of impressionable teachers and students. Starting from Zinn's misquotations of Columbus's diary and his biographers, Zinn was blinded by his Communist faith to find nothing noble or good in American history.

More from Less, by Andrew McAfee (October 8, 2019). Returning to investment principles, McAfee shows us how we continue to wrest more energy and production from fewer raw resources, becoming better stewards of our planet's resources. I wrote about this book in a couple of columns here in October. The solution to any natural challenge, even climate change, is more technology, not regression.
The Case Against Socialism, by Rand Paul (October 15, 2019) is a necessary antidote to the majority of young (Generation X and Millennials) who favor socialism over capitalism – not that they understand the definitions and distinctions between these systems. (Perhaps they conflate "social media" with socialism. 'Whatever!') Rand Paul brings very clear historical ammunition and philosophical definitions to the table.
The Man Who Solved the Market: How Jim Simons Launched the Quant Revolution, by Greg Zuckerman (November 5, 2019) is my one "investing" book on the list, but it's a cautionary tale of conflicting personalities in a petri dish of warring ideas and philosophies. No doubt they made a lot of money (for themselves only, in the core fund), but it's questionable how these quants skew the market.
The Russian Job, by Douglas Smith (November 5, 2019) is an inspiring story of how American citizens volunteered to deliver food to starving peasants of the young Soviet Union in 1921-23 under the auspices of U.S. Secretary of Commerce Herbert Hoover, saving perhaps millions of lives among our future enemy, a year after a "Red Scare." Perhaps even Howard Zinn (above) could say this ennobled our nation.
Great Society: A New History, by Amity Schlaes (November 19, 2019) exhibits the hubris of the LBJ "Best and Brightest" on the domestic front, as David Halberstam did for the Vietnam war planners. Many of today's budget challenges were born in the programs launched under LBJ and Nixon, who continued the 'guns and butter' spending programs of Keynesian economics, which postulated we could have it all.

You can also check out my Top 10 from 2018 with this link. I also read great books published earlier. I'm currently reading a superb compendium, Americana: A 400-Year History of American Capitalism (2017), by Bhu Srinivasan, an Indian immigrant who arrived in this "Land of Hope" in 1984 at the age of eight.
Good reading in 2020 – a year of great Vision.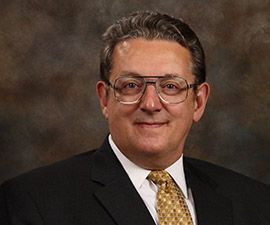 Gary Alexander
SENIOR EDITOR
Gary Alexander has been Senior Writer at Navellier since 2009.  He edits Navellier's weekly Marketmail and writes a weekly Growth Mail column, in which he uses market history to support the case for growth stocks.  For the previous 20 years before joining Navellier, he was Senior Executive Editor at InvestorPlace Media (formerly Phillips Publishing), where he worked with several leading investment analysts, including Louis Navellier (since 1997), helping launch Louis Navellier's Blue Chip Growth and Global Growth newsletters.
Prior to that, Gary edited Wealth Magazine and Gold Newsletter and wrote various investment research reports for Jefferson Financial in New Orleans in the 1980s.  He began his financial newsletter career with KCI Communications in 1980, where he served as consulting editor for Personal Finance newsletter while serving as general manager of KCI's Alexandria House book division.  Before that, he covered the economics beat for news magazines. All content of "Growth Mail" represents the opinion of Gary Alexander