November 12, 2019
I have been fielding a lot of calls lately about exactly what type of stocks are rallying, since there has been a lot of short covering, as well as a "value shift" into beaten-up energy stocks.  Furthermore, now that the yield curve is looking normal again, banking stocks, which are predominately value stocks, have also firmed up.  Frankly, short covering and the "value rally" are part of the "mean reversion" rally that may not be sustainable.  However, when fundamentally weak stocks lead, it is nonetheless a good sign that the stock market has built a good bottom for another big move higher in the upcoming months.
Due to rising crude oil inventories as well as additional supplies coming online in the upcoming months, I expect the short-covering rally in many energy stocks to fizzle. On Wednesday, the Energy Information Administration (EIA) reported that U.S. crude oil inventories in the latest week rose by 5.7 million barrels, which was much higher than analysts' consensus estimate of 2.5 million barrels.  The EIA also reported that the inventories of gasoline and distillates (i.e., diesel, heating oil, jet fuel, etc.) declined by 3 million and 1 million barrels, respectively, which is great news for refiners, like Par Pacific Holdings.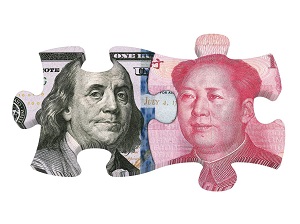 Elsewhere, rumors of progress on Phase One of the Chinese trade deal have helped to boost the 10-year Treasury bond yield to 1.942%, which places it now slightly above the S&P 500 dividend yield.  Now that interest rates have risen a bit, there is no longer widespread anticipation of additional Fed key interest rate cuts, so growth is becoming much more important than value looking forward.  As a result, the resurgence in value stocks in the past several weeks looks more like just short covering and is not sustainable, in my opinion.  Moving forward, companies that are posting strong sales, stronger earnings due to margin expansion, and issuing positive guidance are poised to finish the year on a strong note.
Our friends at Bespoke have documented what factors have performed best in the first 10 months of 2018, and they have found that the 100 stocks in the S&P 500 with the highest price-to-sales ratio have surged almost 25% year to date.  Ironically, these are arguably the most overvalued stocks, and I would say that many were unquestionably propelled higher by short covering.  There is definitely some "froth" in stock market leaders, and I recommend we avoid these frothy stocks due to their questionable fundamentals.
The poster stock with the highest price-to-sales ratio is Tesla (TSLA), which trades at about 10 times sales and has a higher market capitalization than either GM or Ford.  Although Tesla's domestic U.S. sales declined 39% in the third quarter, its international sales are booming due to its hot-selling Model 3. Tesla is a good example of a stock that was recently propelled higher by short covering.  I should add that Tesla's underlying fundamental valuation remains questionable, since it is forecasted by the analyst community to lose money in 2020, so it is impossible to calculate a forecasted price-to-earnings ratio.
The Economic News Last Week Was Largely Encouraging
Coincidently, the economic news last week was largely encouraging.  On Tuesday, the Commerce Department reported that the U.S. trade deficit declined almost 5% in September to a five-month low of $52.5 million, down from a revised $55 billion in August. The U.S. reported its first petroleum surplus in over 40 years in September, a trend that is expected to continue to steadily grow in the upcoming months.
The trade deficits with Mexico, Japan, South Korea and Vietnam continue to grow and offset a shrinking trade deficit with China.  As the trade deficit shrinks, it naturally boosts GDP growth. U.S. exports declined 1.7% to $258.4 billion in September, while imports declined nearly 1% to $206 billion.
Speaking of GDP growth, in past quarters GDP has been boosted by improving productivity.  However, the Labor Department reported that productivity declined at a 0.3% annual pace in the third quarter, which was a big surprise, since economists were expecting a 0.9% increase.  This is the first decline in almost four years and may be caused by higher unit labor costs that rose at a 3.6% annual pace in the third quarter.  Furthermore, the Boeing slowdown, as well as a cautious business outlook, may have adversely impacted productivity.  In the past 12 months, productivity has risen 1.4%, down from a 1.8% pace in the second quarter. In theory, lower productivity could cause a third quarter GDP downward revision, but due to a lower-than-expected trade deficit in September, third quarter GDP is less likely to be revised lower.
Finally, on Tuesday, the Institute of Supply Management (ISM) announced that its non-manufacturing (service) index rose to 54.7 in October, up from 52.6 in September.  This was a pleasant surprise, since economists were expecting the ISM service index to rise to only 53.8.  The ISM service components were encouraging, such as the new orders component rising 1.9 points to 53.7 and the employment component rising 3.3 points to 53.7, which bodes well for future job growth.  Overall, 13 of 17 industries expanded.
(Navellier & Associates does not own TSLA, GM, BA or F in managed accounts or a sub-advised mutual fund but does own PARR in managed accounts and our sub-advised mutual fund.  Louis Navellier and his family do not own TSLA, GM, or F in private accounts but they own BA personally and PARR via the sub-advised mutual fund.)
Louis Navellier
CHIEF INVESTMENT OFFICER
Louis Navellier is Founder, Chairman of the Board, Chief Investment Officer and Chief Compliance Officer of Navellier & Associates, Inc., located in Reno, Nevada. With decades of experience translating what had been purely academic techniques into real market applications, he believes that disciplined, quantitative analysis can select stocks that will significantly outperform the overall market. All content in this "A Look Ahead" section of Market Mail represents the opinion of Louis Navellier of Navellier & Associates, Inc.