October 8, 2019
We are in the 125th month of an economic recovery and the 128th month of a bull market – both of them all-time records in the 225+ year history of our nation and the New York Stock exchange. Alas, bad news continues to dominate the headlines. We have a 50-year low unemployment rate, an all-time record low jobless rate for Blacks and Hispanics, yet the current President is labeled a racist. We have the best S&P increase in the first nine months of any year since 1998, yet the press focuses on last week's down days.
Graphs are for illustrative and discussion purposes only. Please read important disclosures at the end of this commentary.
I could keep listing economic records for the rest of this column – reminiscent of a certain campaign promise that we might "get tired of winning" – but the press has done such a great job of telling us that we're losing that all these facts might come as a surprise. Here's another shocker – a robust middle class!
"'America's middle class is under attack,' Sen. Elizabeth Warren asserted in her presidential campaign announcement last December. The latest data from the Census Bureau monthly surveys tell a different story. Real median household income – the amount earned by those in the very middle – hit $65,084 (in 2019 dollars) for the 12 months ending in July. That's the highest level ever and a gain of $4,144, or 6.8%, since Mr. Trump took office. By comparison, during 7-1/2 years under President Obama – starting from the end of the recession in June 2009 through January 2017 – the median household income rose by only about $1,000.
– Stephen Moore, "Trump's Middle-Class Economic Progress," Wall Street Journal, September 30, 2019.
"Real median household income" accounts for both inflation and the skewing of the super-rich income inequality gap by taking the mid-point of the wide spectrum of incomes. As it turns out, President Bush's record is even worse than Obama's. After accounting for their dismal 16-year track records, President Trump has added three times more to real median household income in 2+ years than they did in 16 years.
President                      Real Median Household Income Growth During Their Administration
George W. Bush          +$401 in 8 years, or $50 per year (less than +0.1% per year)
Barack Obama            +$1,043 in 8 years, or $130 per year (+0.2% per year)
Donald Trump            +$4,144 in 2-1/2 years, or $1,658 per year (+2.7% per year)
Source: Sentier Research, based on the Census Bureau's Current Population Survey
Graphs are for illustrative and discussion purposes only. Please read important disclosures at the end of this commentary.
There is a direct correlation between Trump's pro-business policies of deregulation and business tax reduction leading to more hiring and the current worker shortage. In times of full employment, like now, a wage earner is king. There are more job openings than willing job seekers. A worker can command higher wages elsewhere, so employees have leverage, resulting in higher real wages. And now, with productivity growth making a comeback as the labor market gets tighter, wages could rise at an even faster rate soon.
Graphs are for illustrative and discussion purposes only. Please read important disclosures at the end of this commentary.
Last week, there was a huge market hiccup over the PMI data falling to a 10-year low, but it was nowhere near recession territory. We have often said that "PMI readings below 50 indicate a contraction," but that does NOT mean that readings below 50 indicate a recession. Recall that the PMI index fell to 47.8 from 49.1 last week – "the first readings below 50.0 since 2016" – but there was no recession in 2016.
According to the Institute for Supply Management (ISM), which conducts the PMI survey:
"A PMI® above 42.9 percent, over a period of time, generally indicates an expansion of the overall economy. Therefore, the September PMI® indicates growth for the 125th consecutive month in the overall economy, and the second month of contraction following 35 straight months of growth in the manufacturing sector. The past relationship between the PMI® and the overall economy indicates that the PMI® for September (47.8 percent) corresponds to a 1.5-percent increase in real gross domestic product (GDP) on an annualized basis."
I hope that comes as a shocker. A 42.9 or greater PMI reading reflects an expansion, not contraction, and the 47.8 reading in September corresponds to a 1.5% increase in the annual GDP, not a decrease.
Graphs are for illustrative and discussion purposes only. Please read important disclosures at the end of this commentary.
When Will the Next Recession and Bear Market Begin?
The next recession and next bear market will come someday, but one way to accelerate their arrival will be the election of a socialist in 2020, especially Elizabeth Warren, but any "D" front-runner fits the bill.
President Trump may have made a mistake by calling on Ukraine in July, but was it impeachable? That's for the piranhas inside the Beltway to decide, but by the end of this process, Trump and Biden may be out of the race, leaving us with Elizabeth Warren as the front-runner, and she is stock market Kryptonite. She proudly says "I have a plan" for everything. Here are just a few such plans, paraphrased from her website:
(1) Impose an ultra-millionaire tax. Tax the richest Americans 2% on every dollar of net worth above $50 million and a 3% tax on every dollar of net worth above $1 billion. (The forced selling of assets will necessarily reduce bids on those assets, causing a massive run for the exits and lower prices.)
(2) Make higher education affordable for all. Cancel student-loan debt for over 95% of the 45 million Americans owing college debt; then provide "universal free college."
(3) Stop the "coming" economic crash. To stop the next recession, boost the minimum wage, cancel student debt, lower rents, provide universal affordable childcare, and monitor corporate debt.
(4) Empower workers via "accountable capitalism." Change corporate goals from "maximizing shareholder value" to making employees at least 40% of the company's board members.
(5) Provide health care as a human right via "Medicare for All."
These plans will not only bankrupt the Treasury, they will send the stock market careening down, providing fewer capital gains revenues and income taxes to fund these grandiose plans in future years.
Voter beware.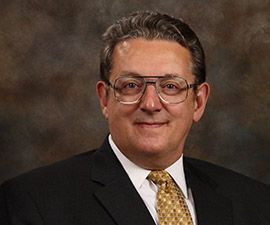 Gary Alexander
SENIOR EDITOR
Gary Alexander has been Senior Writer at Navellier since 2009.  He edits Navellier's weekly Marketmail and writes a weekly Growth Mail column, in which he uses market history to support the case for growth stocks.  For the previous 20 years before joining Navellier, he was Senior Executive Editor at InvestorPlace Media (formerly Phillips Publishing), where he worked with several leading investment analysts, including Louis Navellier (since 1997), helping launch Louis Navellier's Blue Chip Growth and Global Growth newsletters.
Prior to that, Gary edited Wealth Magazine and Gold Newsletter and wrote various investment research reports for Jefferson Financial in New Orleans in the 1980s.  He began his financial newsletter career with KCI Communications in 1980, where he served as consulting editor for Personal Finance newsletter while serving as general manager of KCI's Alexandria House book division.  Before that, he covered the economics beat for news magazines. All content of "Growth Mail" represents the opinion of Gary Alexander
Although information in these reports has been obtained from and is based upon sources that Navellier believes to be reliable, Navellier does not guarantee its accuracy and it may be incomplete or condensed. All opinions and estimates constitute Navellier's judgment as of the date the report was created and are subject to change without notice. These reports are for informational purposes only and are not intended as an offer or solicitation for the purchase or sale of a security. Any decision to purchase securities mentioned in these reports must take into account existing public information on such securities or any registered prospectus.
Past performance is no indication of future results. Investment in securities involves significant risk and has the potential for partial or complete loss of funds invested. It should not be assumed that any securities recommendations made by Navellier. in the future will be profitable or equal the performance of securities made in this report.
Dividend payments are not guaranteed. The amount of a dividend payment, if any, can vary over time and issuers may reduce dividends paid on securities in the event of a recession or adverse event affecting a specific industry or issuer.
None of the stock information, data, and company information presented herein constitutes a recommendation by Navellier or a solicitation of any offer to buy or sell any securities. Any specific securities identified and described do not represent all of the securities purchased, sold, or recommended for advisory clients. The reader should not assume that investments in the securities identified and discussed were or will be profitable.
Information presented is general information that does not take into account your individual circumstances, financial situation, or needs, nor does it present a personalized recommendation to you. Individual stocks presented may not be suitable for you. Investment in securities involves significant risk and has the potential for partial or complete loss of funds invested. Investment in fixed income securities has the potential for the investment return and principal value of an investment to fluctuate so that an investor's holdings, when redeemed, may be worth less than their original cost.
One cannot invest directly in an index. Results presented include the reinvestment of all dividends and other earnings.
Past performance is no indication of future results.
FEDERAL TAX ADVICE DISCLAIMER: As required by U.S. Treasury Regulations, you are informed that, to the extent this presentation includes any federal tax advice, the presentation is not intended or written by Navellier to be used, and cannot be used, for the purpose of avoiding federal tax penalties. Navellier does not advise on any income tax requirements or issues. Use of any information presented by Navellier is for general information only and does not represent tax advice either express or implied. You are encouraged to seek professional tax advice for income tax questions and assistance.
IMPORTANT NEWSLETTER DISCLOSURE: The hypothetical performance results for investment newsletters that are authored or edited by Louis Navellier, including Louis Navellier's Growth Investor, Louis Navellier's Breakthrough Stocks, Louis Navellier's Accelerated Profits, and Louis Navellier's Platinum Club, are not based on any actual securities trading, portfolio, or accounts, and the newsletters' reported hypothetical performances should be considered mere "paper" or proforma hypothetical performance results and are not actual performance of real world trades.  Navellier & Associates, Inc. does not have any relation to or affiliation with the owner of these newsletters. There are material differences between Navellier Investment Products' portfolios and the InvestorPlace Media, LLC newsletter portfolios authored by Louis Navellier. The InvestorPlace Media, LLC newsletters contain hypothetical performance that do not include transaction costs, advisory fees, or other fees a client might incur if actual investments and trades were being made by an investor. As a result, newsletter performance should not be used to evaluate Navellier Investment services which are separate and different from the newsletters. The owner of the newsletters is InvestorPlace Media, LLC and any questions concerning the newsletters, including any newsletter advertising or hypothetical Newsletter performance claims, (which are calculated solely by Investor Place Media and not Navellier) should be referred to InvestorPlace Media, LLC at (800) 718-8289.
Please note that Navellier & Associates and the Navellier Private Client Group are managed completely independent of the newsletters owned and published by InvestorPlace Media, LLC and written and edited by Louis Navellier, and investment performance of the newsletters should in no way be considered indicative of potential future investment performance for any Navellier & Associates separately managed account portfolio. Potential investors should consult with their financial advisor before investing in any Navellier Investment Product.
Navellier claims compliance with Global Investment Performance Standards (GIPS). To receive a complete list and descriptions of Navellier's composites and/or a presentation that adheres to the GIPS standards, please contact Navellier or click here. It should not be assumed that any securities recommendations made by Navellier & Associates, Inc. in the future will be profitable or equal the performance of securities made in this report. Request here a list of recommendations made by Navellier & Associates, Inc. for the preceding twelve months, please contact Tim Hope at (775) 785-9416.