by Gary Alexander
October 26, 2021
At the 47th Annual (my 39th) New Orleans Investment Conference last week, the outside temperature was 84 degrees and the humidity hit 94%, but inside the air-conditioned Hilton Riverside Grand Ballroom, it was clear that Winter is Coming. In fact, one panel moderator, Adam Taggart of Wealthion, referred to The Game of Thrones when addressing the machinations at the Fed and Congress as we approach winter.
Very often, these New Orleans speakers predict a coming crash – or a "crack-up boom," an event that Austrian economist Ludwig von Mises predicted, when excessive credit expansion and consumers' inflation expectations will accelerate to the point that money would become near-worthless, and the economic system crashes. In the near-term, speakers warned of these events coming in the 2022 winter:
The end of Jerome Powell's term (in February) at the Federal Reserve and the potential appointment of a more progressive Fed Chair, like Lael Brainard, the preferred choice of Senator Elizabeth Warren.
China's Winter Olympics (also in February), requiring at least a 40% reduction in air pollution so TV cameras can film the action and the world won't see how hypocritical China is about its green policies.
The high and rising prices (and global shortage) of heating oil, natural gas, and other of fossil fuels, which may worsen as the northern hemisphere enters the frigid months of December through March.
As I entered the main conference hall last Wednesday afternoon, the first speaker I heard laid out the case for non-transitory inflation. Peter Boockvar, Chief Investment Officer at aptly-named Bleakley Financial Group, gave a talk titled, "Inflation is Not Transitory," in which he presented a series of charts showing at least a dozen familiar (and many obscure) price indexes rising higher and faster than they had in decades.
In the shipping arena, the Baltic Dry Index is at a 13-year high and the Drewry Shanghai-to-Los-Angeles container ship rate is up 281% in the last 12 months, while the Manheim Used Car index is up 70% in the last year, due mostly to a semi-conductor chip shortage, resulting in these 'hockey-stick' chart formations:
Graphs are for illustrative and discussion purposes only. Please read important disclosures at the end of this commentary.
In the labor market, the Atlanta Fed's Wage Growth Tracker is at a 13-year high, and the Atlanta Fed's Job Switcher's Tracker hit a 19-year high. Boockvar reminded us that wage growth inflation is seldom transitory, as today's much-in-demand workers won't cotton to any pay cuts, or low wage increases,
The energy sector is particularly hard hit now, and especially so in Europe over the last nine months:
TRIPLE-DIGIT Energy Sector
Commodity Gains (YTD 2021)
Gains of 50% or More (YTD)
In the U.S. Energy Sector
Major Commodity Indexes
(2021 Gains, YTD) *
Euro Nat Gas
+388.68%
Gasoline
+75.46%
EU Carbon Permits
+77.2%
UK Nat Gas
+314.56%
Heating Oil
+71.77%
S&P GSCI Index
+48.2%
Lithium
+289.25%
Crude Oil
+69.99%
CRB Commodity Index
+41.1%
Coal (U.S.)
+188.20%
Uranium
+59.12%
LME (Metals) Index
+38.2%
U.S. Nat Gas
+103.70%
Ethanol
+54.01%
Nuclear Energy Index
+14.7%

*Source: Tradingeconomics.com, covering spot price increases from January 1, 2021, to October 20, 2021
Even during warmer months, these price increases are very difficult for the middle class and poor to afford, but what will happen come winter? What happened in Texas last February is one hint. If federal, state, and local governments put too much reliance on sporadic sources of energy, like wind power and sunlight, they may end up causing pain, impoverishment, or even death to many of their constituents.
Next up, Jim Iuorio, managing director of TJM Institutional Services and a veteran futures and options trader, said it was the height of hubris for the Federal Reserve to think that they could more than double their balance sheet while launching "QE Forever," thereby letting "the inflation cat out of the bag" and then say they could control it later on. They made that mistake in the 1970s. Already, the Fed has raised its inflation target rate from 2% to 3%, and they may need to raise that target even higher in future years.
"The House of Powell" May Face Ned Stark's Bitter Fate
In the bloody and war-torn series, "The Game of Thrones," Ned (Eddard) Stark is one of the few shining role models, a noble king, head of the House of Stark. Naturally, he is beheaded at the end of Season 1.
Such a fate may await the gentle Jerome "Jay" Powell, the current soft-spoken Chairman of the Fed.
Danielle DiMartino Booth, CEO and Chief Strategist for Quill Intelligence, and a frequent commentator on all the major financial networks, drew on her nine years of experience and contacts working with the Dallas Federal Reserve Bank and its President, Richard Fisher, in her New Orleans appearances and in her 2017 book, "FED UP: An Insider's Take on Why the Federal Reserve is Bad for America."
In her first appearance, on the "Gold, Crypto and Cash" panel on "The Future of Money," she and the other three panelists (Russell Gray of "The Real Estate Guys," Jon Najarian of MarketRebellion,, and James Rickards of Strategic Intelligence) all believed that the world's major central banks – the Fed, the European Central Bank (ECB), the Bank of Japan (BOJ), and the Bank of England (BofE) – will install Central Bank Digital Currencies (CBDCs), virtual electronic currencies, as their main financial product within a few years, bypassing fiat paper currencies in favor of electronic credits, created out of thin air.
The main question facing governments and their citizens now is whether those digital currencies will be used to "spy" on our every transaction, or as a convenience for the customer. Basically, Jay Powell falls in the latter camp as a comparatively laissez faire capitalist, while the "progressives" in Congress are calling for more regulation of banks and customer transactions. Senator Elizabeth Warren is foremost in favor of tighter regulation, and she is therefore against the renomination of Jay Powell as Fed Chairman.
In her main speech, Danielle DiMartino Booth gave high odds that we will see the end of the House of Powell in February, to be replaced by either Lael Brainard or a similar candidate from the progressive wing of the Democratic Party. This is a v­ery important choice for the future of financial privacy. It may also signal the Biden team's design to regulate or close down their main competition – Bitcoin and other cryptocurrencies – which have soared in price lately. Most New Orleans speakers – traditional gold bugs, for the most part – put Bitcoin in the gold spectrum, saying any attempt to crush it will fail as they believe the more creative minds belong to the shadow currency markets as opposed to heavy-handed regulators.
In The Game of Thrones, Cersei Lannister is one of the more complex and cunning of characters, but she knows the ways of court intrigue, so don't count the Liz Warren/Bernie Sanders/Leal Brainard wing out.
As I fly out of sultry New Orleans into unseasonal near-hurricane winds in Seattle, I'm wondering if the world has turned upside down. The poles might be shifting faster than scientists thought. What was once up is now down, black is white, wrong is right, and Halloween is forever, as masking seems here to stay.
But the calendar won't be mocked. Winter is coming.
All content above represents the opinion of Gary Alexander of Navellier & Associates, Inc.
Marketmail Survey #10 is now closed.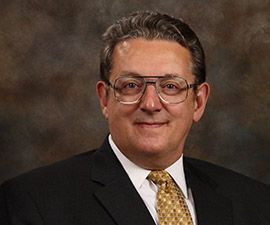 Gary Alexander
SENIOR EDITOR
Gary Alexander has been Senior Writer at Navellier since 2009.  He edits Navellier's weekly Marketmail and writes a weekly Growth Mail column, in which he uses market history to support the case for growth stocks.  For the previous 20 years before joining Navellier, he was Senior Executive Editor at InvestorPlace Media (formerly Phillips Publishing), where he worked with several leading investment analysts, including Louis Navellier (since 1997), helping launch Louis Navellier's Blue Chip Growth and Global Growth newsletters.
Prior to that, Gary edited Wealth Magazine and Gold Newsletter and wrote various investment research reports for Jefferson Financial in New Orleans in the 1980s.  He began his financial newsletter career with KCI Communications in 1980, where he served as consulting editor for Personal Finance newsletter while serving as general manager of KCI's Alexandria House book division.  Before that, he covered the economics beat for news magazines. All content of "Growth Mail" represents the opinion of Gary Alexander
Important Disclosures:
Although information in these reports has been obtained from and is based upon sources that Navellier believes to be reliable, Navellier does not guarantee its accuracy and it may be incomplete or condensed. All opinions and estimates constitute Navellier's judgment as of the date the report was created and are subject to change without notice. These reports are for informational purposes only and are not a solicitation for the purchase or sale of a security. Any decision to purchase securities mentioned in these reports must take into account existing public information on such securities or any registered prospectus.To the extent permitted by law, neither Navellier & Associates, Inc., nor any of its affiliates, agents, or service providers assumes any liability or responsibility nor owes any duty of care for any consequences of any person acting or refraining to act in reliance on the information contained in this communication or for any decision based on it.
Past performance is no indication of future results. Investment in securities involves significant risk and has the potential for partial or complete loss of funds invested. It should not be assumed that any securities recommendations made by Navellier. in the future will be profitable or equal the performance of securities made in this report. Dividend payments are not guaranteed. The amount of a dividend payment, if any, can vary over time and issuers may reduce dividends paid on securities in the event of a recession or adverse event affecting a specific industry or issuer.
None of the stock information, data, and company information presented herein constitutes a recommendation by Navellier or a solicitation to buy or sell any securities. Any specific securities identified and described do not represent all of the securities purchased, sold, or recommended for advisory clients. The holdings identified do not represent all of the securities purchased, sold, or recommended for advisory clients and the reader should not assume that investments in the securities identified and discussed were or will be profitable.
Information presented is general information that does not take into account your individual circumstances, financial situation, or needs, nor does it present a personalized recommendation to you. Individual stocks presented may not be suitable for every investor. Investment in securities involves significant risk and has the potential for partial or complete loss of funds invested. Investment in fixed income securities has the potential for the investment return and principal value of an investment to fluctuate so that an investor's holdings, when redeemed, may be worth less than their original cost.
One cannot invest directly in an index. Index is unmanaged and index performance does not reflect deduction of fees, expenses, or taxes. Presentation of Index data does not reflect a belief by Navellier that any stock index constitutes an investment alternative to any Navellier equity strategy or is necessarily comparable to such strategies. Among the most important differences between the Indices and Navellier strategies are that the Navellier equity strategies may (1) incur material management fees, (2) concentrate its investments in relatively few stocks, industries, or sectors, (3) have significantly greater trading activity and related costs, and (4) be significantly more or less volatile than the Indices.
ETF Risk: We may invest in exchange traded funds ("ETFs") and some of our investment strategies are generally fully invested in ETFs. Like traditional mutual funds, ETFs charge asset-based fees, but they generally do not charge initial sales charges or redemption fees and investors typically pay only customary brokerage fees to buy and sell ETF shares. The fees and costs charged by ETFs held in client accounts will not be deducted from the compensation the client pays Navellier. ETF prices can fluctuate up or down, and a client account could lose money investing in an ETF if the prices of the securities owned by the ETF go down. ETFs are subject to additional risks:
ETF shares may trade above or below their net asset value;
An active trading market for an ETF's shares may not develop or be maintained;
The value of an ETF may be more volatile than the underlying portfolio of securities the ETF is designed to track;
The cost of owning shares of the ETF may exceed those a client would incur by directly investing in the underlying securities; and
Trading of an ETF's shares may be halted if the listing exchange's officials deem it appropriate, the shares are delisted from the exchange, or the activation of market-wide "circuit breakers" (which are tied to large decreases in stock prices) halts stock trading generally.
Grader Disclosures: Investment in equity strategies involves substantial risk and has the potential for partial or complete loss of funds invested. The sample portfolio and any accompanying charts are for informational purposes only and are not to be construed as a solicitation to buy or sell any financial instrument and should not be relied upon as the sole factor in an investment making decision. As a matter of normal and important disclosures to you, as a potential investor, please consider the following: The performance presented is not based on any actual securities trading, portfolio, or accounts, and the reported performance of the A, B, C, D, and F portfolios (collectively the "model portfolios") should be considered mere "paper" or pro forma performance results based on Navellier's research.
Investors evaluating any of Navellier & Associates, Inc.'s, (or its affiliates') Investment Products must not use any information presented here, including the performance figures of the model portfolios, in their evaluation of any Navellier Investment Products. Navellier Investment Products include the firm's mutual funds and managed accounts. The model portfolios, charts, and other information presented do not represent actual funded trades and are not actual funded portfolios. There are material differences between Navellier Investment Products' portfolios and the model portfolios, research, and performance figures presented here. The model portfolios and the research results (1) may contain stocks or ETFs that are illiquid and difficult to trade; (2) may contain stock or ETF holdings materially different from actual funded Navellier Investment Product portfolios; (3) include the reinvestment of all dividends and other earnings, estimated trading costs, commissions, or management fees; and, (4) may not reflect prices obtained in an actual funded Navellier Investment Product portfolio. For these and other reasons, the reported performances of model portfolios do not reflect the performance results of Navellier's actually funded and traded Investment Products. In most cases, Navellier's Investment Products have materially lower performance results than the performances of the model portfolios presented.
This report contains statements that are, or may be considered to be, forward-looking statements. All statements that are not historical facts, including statements about our beliefs or expectations, are "forward-looking statements" within the meaning of The U.S. Private Securities Litigation Reform Act of 1995. These statements may be identified by such forward-looking terminology as "expect," "estimate," "plan," "intend," "believe," "anticipate," "may," "will," "should," "could," "continue," "project," or similar statements or variations of such terms. Our forward-looking statements are based on a series of expectations, assumptions, and projections, are not guarantees of future results or performance, and involve substantial risks and uncertainty as described in Form ADV Part 2A of our filing with the Securities and Exchange Commission (SEC), which is available at www.adviserinfo.sec.gov or by requesting a copy by emailing info@navellier.com. All of our forward-looking statements are as of the date of this report only. We can give no assurance that such expectations or forward-looking statements will prove to be correct. Actual results may differ materially. You are urged to carefully consider all such factors.
FEDERAL TAX ADVICE DISCLAIMER: As required by U.S. Treasury Regulations, you are informed that, to the extent this presentation includes any federal tax advice, the presentation is not written by Navellier to be used, and cannot be used, for the purpose of avoiding federal tax penalties. Navellier does not advise on any income tax requirements or issues. Use of any information presented by Navellier is for general information only and does not represent tax advice either express or implied. You are encouraged to seek professional tax advice for income tax questions and assistance.
IMPORTANT NEWSLETTER DISCLOSURE:The hypothetical performance results for investment newsletters that are authored or edited by Louis Navellier, including Louis Navellier's Growth Investor, Louis Navellier's Breakthrough Stocks, Louis Navellier's Accelerated Profits, and Louis Navellier's Platinum Club, are not based on any actual securities trading, portfolio, or accounts, and the newsletters' reported hypothetical performances should be considered mere "paper" or proforma hypothetical performance results and are not actual performance of real world trades.  Navellier & Associates, Inc. does not have any relation to or affiliation with the owner of these newsletters. There are material differences between Navellier Investment Products' portfolios and the InvestorPlace Media, LLC newsletter portfolios authored by Louis Navellier. The InvestorPlace Media, LLC newsletters contain hypothetical performance that do not include transaction costs, advisory fees, or other fees a client might incur if actual investments and trades were being made by an investor. As a result, newsletter performance should not be used to evaluate Navellier Investment services which are separate and different from the newsletters. The owner of the newsletters is InvestorPlace Media, LLC and any questions concerning the newsletters, including any newsletter advertising or hypothetical Newsletter performance claims, (which are calculated solely by Investor Place Media and not Navellier) should be referred to InvestorPlace Media, LLC at (800) 718-8289.
Please note that Navellier & Associates and the Navellier Private Client Group are managed completely independent of the newsletters owned and published by InvestorPlace Media, LLC and written and edited by Louis Navellier, and investment performance of the newsletters should in no way be considered indicative of potential future investment performance for any Navellier & Associates separately managed account portfolio. Potential investors should consult with their financial advisor before investing in any Navellier Investment Product.
Navellier claims compliance with Global Investment Performance Standards (GIPS). To receive a complete list and descriptions of Navellier's composites and/or a presentation that adheres to the GIPS standards, please contact Navellier or click here. It should not be assumed that any securities recommendations made by Navellier & Associates, Inc. in the future will be profitable or equal the performance of securities made in this report.
FactSet Disclosure: Navellier does not independently calculate the statistical information included in the attached report. The calculation and the information are provided by FactSet, a company not related to Navellier. Although information contained in the report has been obtained from FactSet and is based on sources Navellier believes to be reliable, Navellier does not guarantee its accuracy, and it may be incomplete or condensed. The report and the related FactSet sourced information are provided on an "as is" basis. The user assumes the entire risk of any use made of this information. Investors should consider the report as only a single factor in making their investment decision. The report is for informational purposes only and is not intended as an offer or solicitation for the purchase or sale of a security. FactSet sourced information is the exclusive property of FactSet. Without prior written permission of FactSet, this information may not be reproduced, disseminated or used to create any financial products. All indices are unmanaged and performance of the indices include reinvestment of dividends and interest income, unless otherwise noted, are not illustrative of any particular investment and an investment cannot be made in any index. Past performance is no guarantee of future results.