October 15, 2019
The Trump impeachment process is progressing at a snail's pace – and may never happen – but the bears are spinning tales of market crashes along the lines of the horrible 1973-74 bear market, when President Nixon resigned to avoid impeachment over his Watergate cover-up. Alas, there are only three (possibly four) historical examples, so the sample size does not lend itself to solid answers, but the quick answer is that the current impeachment threat is NOT likely to impact our portfolios much over the next year.
Here are the three (maybe four) historical examples, in chronological order:
#1: Let's begin with the first impeachment trial of President Andrew Johnson, when the House passed articles of impeachment on February 24, 1868. The Senate trial ran from March 30 to May 6, with two May votes narrowly acquitting the President: 35 Senators voted to convict and 19 voted to acquit. With a two-thirds majority necessary for conviction, President Johnson was saved by a single vote.
What did the market do in 1868?  According to "The Almanac Investor" (using Cowles and other early market indexes), the stock market rose 10.8% in 1868. It also rose each year from 1866 to 1872.
#2: Over a century later, President Richard Nixon faced likely conviction in August 1974 when he resigned office. The market was in the midst of a two-year bear market related to a number of outside forces, including runaway inflation after the OPEC oil embargo, the ignominious end to the Vietnam War, the Federal Reserve raising interest rates several times, and the start of a recession in November, 1973.
The market bottomed out shortly after President Gerald Ford pardoned Nixon. Ford, a more mainstream Congressional Republican of a more even temperament, calmed the nation. Then came a phenomenal market recovery as the S&P 500 gained 65.6% from October 1, 1974 to October 1, 1976.
#3: Articles of impeachment were filed against President Bill Clinton on October 8, 1998, but that turned out to be the precise market bottom for the year, a perfect buying opportunity. That market bottom, however, wasn't related to the impeachment process, which even then seemed overblown. It was due to the Long-Term Capital Management hedge fund crisis at the tail end of the Asian Currency Crisis.
Clinton was impeached by the House in December 1998 and acquitted by the Senate in February 1999. The stock market rose during that entire period, as did consumer confidence. (The University of Michigan consumer confidence Index rose from 97.4 in October 1998 to 108.1 in February 1999.)
Graphs are for illustrative and discussion purposes only. Please read important disclosures at the end of this commentary.
After the Clinton impeachment inquiry began on October 8, 1998, the S&P 500 rose 19% in a month and 42% in six months. From this example, investors might want Speaker Pelosi to "bring impeachment on"!
#4: The fourth possible parallel with the current impeachment process came back in 1987. On March 6, 1987, Rep. Henry B. Gonzales (D-Texas) introduced articles of impeachment against President Ronald Reagan regarding the Iran Contra affair. It's not well remembered today, but there were hearings running three months – from May 5 to August 6, 1987 – including testimony by Oliver North and many others. The House never voted in favor of impeachment and the 1987 crash came for unrelated reasons, but the current situation may resemble that 1987 circus – lots of Congressional hearings but no real impeachment.
How Global Growth and a Cleaner Planet Can Co-Exist
Last Tuesday, a new book was published, "More for Less," by Andrew McAfee. The Wall Street Journal reviewed it the next day and I bought it online. I'm not done reading it, but it shows the way to solve one major dilemma – a seeming conflict between advocates of a clean planet vs. more prosperity and growth.
We don't face the dismal choice of either saving the planet OR killing the global growth engine, because technology "dematerializes" growth and miniaturizes most things. There's no need for so many coalmines or steel plants in the 21st century. Americans are consuming less steel, aluminum, copper, fertilizer, water, timber, and paper than in previous decades, even as our yields per acre and GNP soar. Instead of carrying a camera, calculator, clock, pocket organizer, mini-computer, and phone, one small iPhone does it all.
Andrew McAfee, a research scientist at the MIT Sloan School of Management and co-author of "The Second Machine Age" (2014), credits the magic of the market – that people like carrying less weight so things get smaller. Technology also cuts down the need to travel. You can get a fine college education (or work a job) directly on-line. Also, I bought this book online, so it's not a manufactured paper book.
McAfee mentions that the U.S. is doing a relatively good job of preserving the planet's health. While the U.S. accounts for 25% of the world's overall economy, we contribute less than 1% of its seaborne trash, while China, which now creates 15% of the world's GDP, contributes 28% of its seaborne trash.
Graphs are for illustrative and discussion purposes only. Please read important disclosures at the end of this commentary.
China and India must also breathe air in the most polluted cities on earth as they struggle through early stages of modernization to reach the relatively lower pollution levels of Europe or North America. As they get richer, pollution will retreat. Poverty is the problem. Technology and capitalism are the solution.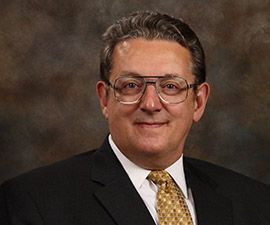 Gary Alexander
SENIOR EDITOR
Gary Alexander has been Senior Writer at Navellier since 2009.  He edits Navellier's weekly Marketmail and writes a weekly Growth Mail column, in which he uses market history to support the case for growth stocks.  For the previous 20 years before joining Navellier, he was Senior Executive Editor at InvestorPlace Media (formerly Phillips Publishing), where he worked with several leading investment analysts, including Louis Navellier (since 1997), helping launch Louis Navellier's Blue Chip Growth and Global Growth newsletters.
Prior to that, Gary edited Wealth Magazine and Gold Newsletter and wrote various investment research reports for Jefferson Financial in New Orleans in the 1980s.  He began his financial newsletter career with KCI Communications in 1980, where he served as consulting editor for Personal Finance newsletter while serving as general manager of KCI's Alexandria House book division.  Before that, he covered the economics beat for news magazines. All content of "Growth Mail" represents the opinion of Gary Alexander
Although information in these reports has been obtained from and is based upon sources that Navellier believes to be reliable, Navellier does not guarantee its accuracy and it may be incomplete or condensed. All opinions and estimates constitute Navellier's judgment as of the date the report was created and are subject to change without notice. These reports are for informational purposes only and are not intended as an offer or solicitation for the purchase or sale of a security. Any decision to purchase securities mentioned in these reports must take into account existing public information on such securities or any registered prospectus.
Past performance is no indication of future results. Investment in securities involves significant risk and has the potential for partial or complete loss of funds invested. It should not be assumed that any securities recommendations made by Navellier. in the future will be profitable or equal the performance of securities made in this report.
Dividend payments are not guaranteed. The amount of a dividend payment, if any, can vary over time and issuers may reduce dividends paid on securities in the event of a recession or adverse event affecting a specific industry or issuer.
None of the stock information, data, and company information presented herein constitutes a recommendation by Navellier or a solicitation of any offer to buy or sell any securities. Any specific securities identified and described do not represent all of the securities purchased, sold, or recommended for advisory clients. The reader should not assume that investments in the securities identified and discussed were or will be profitable.
Information presented is general information that does not take into account your individual circumstances, financial situation, or needs, nor does it present a personalized recommendation to you. Individual stocks presented may not be suitable for you. Investment in securities involves significant risk and has the potential for partial or complete loss of funds invested. Investment in fixed income securities has the potential for the investment return and principal value of an investment to fluctuate so that an investor's holdings, when redeemed, may be worth less than their original cost.
One cannot invest directly in an index. Results presented include the reinvestment of all dividends and other earnings.
Past performance is no indication of future results.
FEDERAL TAX ADVICE DISCLAIMER: As required by U.S. Treasury Regulations, you are informed that, to the extent this presentation includes any federal tax advice, the presentation is not intended or written by Navellier to be used, and cannot be used, for the purpose of avoiding federal tax penalties. Navellier does not advise on any income tax requirements or issues. Use of any information presented by Navellier is for general information only and does not represent tax advice either express or implied. You are encouraged to seek professional tax advice for income tax questions and assistance.
IMPORTANT NEWSLETTER DISCLOSURE: The hypothetical performance results for investment newsletters that are authored or edited by Louis Navellier, including Louis Navellier's Growth Investor, Louis Navellier's Breakthrough Stocks, Louis Navellier's Accelerated Profits, and Louis Navellier's Platinum Club, are not based on any actual securities trading, portfolio, or accounts, and the newsletters' reported hypothetical performances should be considered mere "paper" or proforma hypothetical performance results and are not actual performance of real world trades.  Navellier & Associates, Inc. does not have any relation to or affiliation with the owner of these newsletters. There are material differences between Navellier Investment Products' portfolios and the InvestorPlace Media, LLC newsletter portfolios authored by Louis Navellier. The InvestorPlace Media, LLC newsletters contain hypothetical performance that do not include transaction costs, advisory fees, or other fees a client might incur if actual investments and trades were being made by an investor. As a result, newsletter performance should not be used to evaluate Navellier Investment services which are separate and different from the newsletters. The owner of the newsletters is InvestorPlace Media, LLC and any questions concerning the newsletters, including any newsletter advertising or hypothetical Newsletter performance claims, (which are calculated solely by Investor Place Media and not Navellier) should be referred to InvestorPlace Media, LLC at (800) 718-8289.
Please note that Navellier & Associates and the Navellier Private Client Group are managed completely independent of the newsletters owned and published by InvestorPlace Media, LLC and written and edited by Louis Navellier, and investment performance of the newsletters should in no way be considered indicative of potential future investment performance for any Navellier & Associates separately managed account portfolio. Potential investors should consult with their financial advisor before investing in any Navellier Investment Product.
Navellier claims compliance with Global Investment Performance Standards (GIPS). To receive a complete list and descriptions of Navellier's composites and/or a presentation that adheres to the GIPS standards, please contact Navellier or click here. It should not be assumed that any securities recommendations made by Navellier & Associates, Inc. in the future will be profitable or equal the performance of securities made in this report. Request here a list of recommendations made by Navellier & Associates, Inc. for the preceding twelve months, please contact Tim Hope at (775) 785-9416.