by Gary Alexander
October 13, 2020
News articles, even in the market-friendly Barron's or Wall Street Journal, keep asking how and why this market keeps rising in face of the (you name it) impeachment, the Covid-19 pandemic, riots in the street, anger and paralysis in Congress, a contentious election, and a 74-year-old President catching a killer virus.
Barron's columnist Randall W. Forsyth offered a partial answer (in "Nothing Seems to Worry the Stock Market These Days"): "Maybe the bar-stool bettors were right all along: Stocks just go up."
I would add that the underlying economic and corporate fundamentals are strong – and those are far more important to the market than news headlines. But more importantly, the market discounts today's wild headlines with more historical perspective than the media talking heads or knee-jerk day traders have. As I have often said here, conditions were far worse 100 or 50 years ago (1920 or 1970) in several categories:
Pandemics: The 1918-19 global flu pandemic killed 675,000 Americans (about 0.65% of us, or one in 155) and at least 50 million worldwide. The Covid-19 pandemic is about one-tenth as deadly (a 0.062% death rate, or one in 1,600) so far, and that's by an accounting that may have to be re-calculated in future years, once co-morbidity statistics are examined. In between, the 1968-69 "Hong Kong flu" killed over 100,000 Americans (about 0.02%, or one in 2,000), while few wore masks or shut down their businesses.
Sick Presidents: While Speaker Nancy Pelosi seems to be concocting a 25th Amendment "coup" of some sort, a century ago, Edith (Mrs. Woodrow) Wilson had been running the country for a full year, ever since her husband's massive stroke on October 2, 1919. History.com says: "While Wilson lay in bed, unable to speak or move, Edith purportedly insisted she screen all of Wilson's paperwork, in some cases signing Wilson's name to documents without consulting the convalescing President." Eat your heart out, Nancy!
Dissident Anarchists: On the first business day of 1920, the U.S. Justice Department raided homes and businesses, jailing over 4,000 "anarchists" (mostly immigrants) under the Sedition Act of 1918. During World War I, the Justice Department had charged over 2,000 Americans with sedition, convicting half of them. According to historian Jill Lepore in These Truths, "Pacifists and feminists went to prison, and so, especially, did socialists," and 50 years later, anarchists exploded thousands of bombs, 1969 to 1972.
Systemic Racism: Eugenics (promoting "the value of superior blood") enjoyed widespread popularity, with two-thirds of America's 48 states passing forced sterilization laws, starting with Indiana in 1907. Part of this racism was against immigrants, but it was mostly against blacks. In 1917, 30 black men were lynched, doubling to 60 in 1918 and 76 in 1919, including 10 WWI veterans, some still in uniform. Klan popularity peaked when thousands marched at the Democratic Party convention in New York in 1924.
Political Unrest. Speaking of the 1924 convention, the Democratic Party convention ran a record 15 days and was not decided until the 103rd ballot, in favor of the man who came in 7th in the first ballot, John W. Davis. In November, as usual, the Democrats only won the "solid south" (12 former Confederate and border states), with Wisconsin Progressive Socialist candidate Bob La Follette taking his home state and incumbent Calvin Coolidge winning the other 35. The 1968 political year was even more unruly, with the retirement of LBJ, assassination of RFK, the angry Chicago convention, and the narrow Nixon victory.
I could go on and on with such comparisons, but the stock market ignored it all and soared in the 1920s, because, as Jill Lepore (who is also a New Yorker columnist and no fan of the current President) wrote:
"Between 1922 and 1928, industrial production rose by 70%, gross national product by almost 40%, per capita income by 30% and real wages by 22%. The nation was electrified in the 1920s, too, as a new power grid reached business and residences alike: In 1916, only 16% of Americans lived in homes with electricity, but by 1927, that percentage had risen to 63…. By 1929, the U.S. produced 42% of the world's output (Great Britain, France and Germany together produced 28%.)"
— Jill Lepore, "These Truths: History of the United States," p. 405-406
Graphs are for illustrative and discussion purposes only. Please read important disclosures at the end of this commentary.
Despite all these troubles, real GDP grew by over 40% in the 1920s and the stock market grew 10 times faster. Today's market is basically saying "You think 2020 is tough? Go read a history book, my friend."
Of Toppling Statues and Miracles on Ice
"They all laughed at Christopher Columbus. Now they tear his statue down.
"The Founding Father's statues are all coming down." – Gershwin's "They All Laughed" (re-imagined)
Today is Columbus Day – and you can bet there will be more statues desecrated than celebrated.
Ever since June, when George Washington's statue was toppled in Portland, Oregon, with an American flag wrapped around his head and set afire – and no local press or politicians seemingly noticing or caring – I have been reading two great Washington biographies, asking: Was G.W. really that bad a role model?
Ron Chernow's 2010 biography of Washington ("Washington: A Life") won a Pulitzer Prize and became a New York Times Bestseller (he also wrote "Hamilton" and "Grant"). His "Life" contains this surprising response to what his troops did to a statue of King George III on July 8, 1776 shortly after the Declaration of Independence was read aloud to the troops in New York City – when they were surrounded by Brits.
"Reading of the document led to such uproarious enthusiasm that soldiers sprinted down Broadway afterward and committed an act of vandalism: They toppled the equestrian statue of George III at Bowling Green, decapitating it, then parading the head around town to the lilting beat of fifes and drums. The patriots made excellent use of the four thousand points of gilded lead in the statue, which were melted down to make 42,088 musket bullets. Washington was appalled by the disorder. Ever the strict parent, he told the men that while he understood their high spirits, their behavior had 'so much the appearance of riot and want of order in the army' that he disapproved their actions and urged that in the future they should be left to the 'proper authority.' Washington wanted this revolution to be an orderly one, with due respect for property, and he refused to abide even the desecration of the king's statue" (page 237).
Bear in mind that this event happened 15 months into a full shooting war between the colonies and Great Britain, and Washington was surrounded at the time by British troops and ships. Despite that, he still had more respect for the enemy king's statue than today's anarchists have for a statue of George Washington.
Also, this week marks the anniversary of the sudden surrender of the British at Yorktown five years later:
"At ten A.M. on October 17, 1781 – the fourth anniversary of Burgoyne's surrender at Saratoga – a British officer appeared before the ramparts, flapping a white flag…." (page 417)
This surrender is all the more amazing because Washington's army had dwindled down to a skeleton crew, a rag-tag collection of "survivors" of six years of retreats and killing winters. The army had recently revolted, many joining traitor Benedict Arnold in his sweep through Virginia. Farmers sold provisions to the British for hard money instead of accepting Washington's worthless paper currency.
Much is made of Washington's winter in Valley Forge, PA (1777-78), a story of great courage, but the dwindling Washington army's next three winters in northern winter camps were much more trying.
Here's a short snapshot of his army's final winter encampment of 1780-81, in West Point, New York:
"In late November 1780, Washington sent his army into winter quarters, assigning the bulk of them to West Point, while he lodged in a cramped Dutch farmhouse overlooking the Hudson River at New Windsor, New York. Depressed by this 'dreary station,' he had to requisition supplies from nearby residents to set his meager table and pleaded with Congress for emergency funds. 'We had neither money nor credit,' he wrote 'adequate to the purchase of a few boards for doors to our log huts…It would be well for the troops if, like chameleons, they could live upon air, or, like the bear, suck their paws for sustenance during the rigor of the approaching season.' Things grew so grim that Washington's own horses were starving for want of forage…. The soldiers would receive certificates to compensate them for depreciated currency" (pp. 388-389).
Given this weak and broken army, it's a "miracle on ice" that they survived to accept Britain's surrender.
This is not a man whose statue should fall. Anyone contemplating such an act should read this book first.
All content above represents the opinion of Gary Alexander of Navellier & Associates, Inc.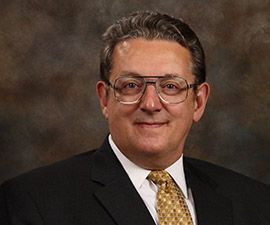 Gary Alexander
SENIOR EDITOR
Gary Alexander has been Senior Writer at Navellier since 2009.  He edits Navellier's weekly Marketmail and writes a weekly Growth Mail column, in which he uses market history to support the case for growth stocks.  For the previous 20 years before joining Navellier, he was Senior Executive Editor at InvestorPlace Media (formerly Phillips Publishing), where he worked with several leading investment analysts, including Louis Navellier (since 1997), helping launch Louis Navellier's Blue Chip Growth and Global Growth newsletters.
Prior to that, Gary edited Wealth Magazine and Gold Newsletter and wrote various investment research reports for Jefferson Financial in New Orleans in the 1980s.  He began his financial newsletter career with KCI Communications in 1980, where he served as consulting editor for Personal Finance newsletter while serving as general manager of KCI's Alexandria House book division.  Before that, he covered the economics beat for news magazines. All content of "Growth Mail" represents the opinion of Gary Alexander
Important Disclosures:
Although information in these reports has been obtained from and is based upon sources that Navellier believes to be reliable, Navellier does not guarantee its accuracy and it may be incomplete or condensed. All opinions and estimates constitute Navellier's judgment as of the date the report was created and are subject to change without notice. These reports are for informational purposes only and are not a solicitation for the purchase or sale of a security. Any decision to purchase securities mentioned in these reports must take into account existing public information on such securities or any registered prospectus.To the extent permitted by law, neither Navellier & Associates, Inc., nor any of its affiliates, agents, or service providers assumes any liability or responsibility nor owes any duty of care for any consequences of any person acting or refraining to act in reliance on the information contained in this communication or for any decision based on it.
Past performance is no indication of future results. Investment in securities involves significant risk and has the potential for partial or complete loss of funds invested. It should not be assumed that any securities recommendations made by Navellier. in the future will be profitable or equal the performance of securities made in this report. Dividend payments are not guaranteed. The amount of a dividend payment, if any, can vary over time and issuers may reduce dividends paid on securities in the event of a recession or adverse event affecting a specific industry or issuer.
None of the stock information, data, and company information presented herein constitutes a recommendation by Navellier or a solicitation to buy or sell any securities. Any specific securities identified and described do not represent all of the securities purchased, sold, or recommended for advisory clients. The holdings identified do not represent all of the securities purchased, sold, or recommended for advisory clients and the reader should not assume that investments in the securities identified and discussed were or will be profitable.
Information presented is general information that does not take into account your individual circumstances, financial situation, or needs, nor does it present a personalized recommendation to you. Individual stocks presented may not be suitable for every investor. Investment in securities involves significant risk and has the potential for partial or complete loss of funds invested. Investment in fixed income securities has the potential for the investment return and principal value of an investment to fluctuate so that an investor's holdings, when redeemed, may be worth less than their original cost.
One cannot invest directly in an index. Index is unmanaged and index performance does not reflect deduction of fees, expenses, or taxes. Presentation of Index data does not reflect a belief by Navellier that any stock index constitutes an investment alternative to any Navellier equity strategy or is necessarily comparable to such strategies. Among the most important differences between the Indices and Navellier strategies are that the Navellier equity strategies may (1) incur material management fees, (2) concentrate its investments in relatively few stocks, industries, or sectors, (3) have significantly greater trading activity and related costs, and (4) be significantly more or less volatile than the Indices.
ETF Risk: We may invest in exchange traded funds ("ETFs") and some of our investment strategies are generally fully invested in ETFs. Like traditional mutual funds, ETFs charge asset-based fees, but they generally do not charge initial sales charges or redemption fees and investors typically pay only customary brokerage fees to buy and sell ETF shares. The fees and costs charged by ETFs held in client accounts will not be deducted from the compensation the client pays Navellier. ETF prices can fluctuate up or down, and a client account could lose money investing in an ETF if the prices of the securities owned by the ETF go down. ETFs are subject to additional risks:
ETF shares may trade above or below their net asset value;
An active trading market for an ETF's shares may not develop or be maintained;
The value of an ETF may be more volatile than the underlying portfolio of securities the ETF is designed to track;
The cost of owning shares of the ETF may exceed those a client would incur by directly investing in the underlying securities; and
Trading of an ETF's shares may be halted if the listing exchange's officials deem it appropriate, the shares are delisted from the exchange, or the activation of market-wide "circuit breakers" (which are tied to large decreases in stock prices) halts stock trading generally.
Grader Disclosures: Investment in equity strategies involves substantial risk and has the potential for partial or complete loss of funds invested. The sample portfolio and any accompanying charts are for informational purposes only and are not to be construed as a solicitation to buy or sell any financial instrument and should not be relied upon as the sole factor in an investment making decision. As a matter of normal and important disclosures to you, as a potential investor, please consider the following: The performance presented is not based on any actual securities trading, portfolio, or accounts, and the reported performance of the A, B, C, D, and F portfolios (collectively the "model portfolios") should be considered mere "paper" or pro forma performance results based on Navellier's research.
Investors evaluating any of Navellier & Associates, Inc.'s, (or its affiliates') Investment Products must not use any information presented here, including the performance figures of the model portfolios, in their evaluation of any Navellier Investment Products. Navellier Investment Products include the firm's mutual funds and managed accounts. The model portfolios, charts, and other information presented do not represent actual funded trades and are not actual funded portfolios. There are material differences between Navellier Investment Products' portfolios and the model portfolios, research, and performance figures presented here. The model portfolios and the research results (1) may contain stocks or ETFs that are illiquid and difficult to trade; (2) may contain stock or ETF holdings materially different from actual funded Navellier Investment Product portfolios; (3) include the reinvestment of all dividends and other earnings, estimated trading costs, commissions, or management fees; and, (4) may not reflect prices obtained in an actual funded Navellier Investment Product portfolio. For these and other reasons, the reported performances of model portfolios do not reflect the performance results of Navellier's actually funded and traded Investment Products. In most cases, Navellier's Investment Products have materially lower performance results than the performances of the model portfolios presented.
This report contains statements that are, or may be considered to be, forward-looking statements. All statements that are not historical facts, including statements about our beliefs or expectations, are "forward-looking statements" within the meaning of The U.S. Private Securities Litigation Reform Act of 1995. These statements may be identified by such forward-looking terminology as "expect," "estimate," "plan," "intend," "believe," "anticipate," "may," "will," "should," "could," "continue," "project," or similar statements or variations of such terms. Our forward-looking statements are based on a series of expectations, assumptions, and projections, are not guarantees of future results or performance, and involve substantial risks and uncertainty as described in Form ADV Part 2A of our filing with the Securities and Exchange Commission (SEC), which is available at www.adviserinfo.sec.gov or by requesting a copy by emailing info@navellier.com. All of our forward-looking statements are as of the date of this report only. We can give no assurance that such expectations or forward-looking statements will prove to be correct. Actual results may differ materially. You are urged to carefully consider all such factors.
FEDERAL TAX ADVICE DISCLAIMER: As required by U.S. Treasury Regulations, you are informed that, to the extent this presentation includes any federal tax advice, the presentation is not written by Navellier to be used, and cannot be used, for the purpose of avoiding federal tax penalties. Navellier does not advise on any income tax requirements or issues. Use of any information presented by Navellier is for general information only and does not represent tax advice either express or implied. You are encouraged to seek professional tax advice for income tax questions and assistance.
IMPORTANT NEWSLETTER DISCLOSURE:The hypothetical performance results for investment newsletters that are authored or edited by Louis Navellier, including Louis Navellier's Growth Investor, Louis Navellier's Breakthrough Stocks, Louis Navellier's Accelerated Profits, and Louis Navellier's Platinum Club, are not based on any actual securities trading, portfolio, or accounts, and the newsletters' reported hypothetical performances should be considered mere "paper" or proforma hypothetical performance results and are not actual performance of real world trades.  Navellier & Associates, Inc. does not have any relation to or affiliation with the owner of these newsletters. There are material differences between Navellier Investment Products' portfolios and the InvestorPlace Media, LLC newsletter portfolios authored by Louis Navellier. The InvestorPlace Media, LLC newsletters contain hypothetical performance that do not include transaction costs, advisory fees, or other fees a client might incur if actual investments and trades were being made by an investor. As a result, newsletter performance should not be used to evaluate Navellier Investment services which are separate and different from the newsletters. The owner of the newsletters is InvestorPlace Media, LLC and any questions concerning the newsletters, including any newsletter advertising or hypothetical Newsletter performance claims, (which are calculated solely by Investor Place Media and not Navellier) should be referred to InvestorPlace Media, LLC at (800) 718-8289.
Please note that Navellier & Associates and the Navellier Private Client Group are managed completely independent of the newsletters owned and published by InvestorPlace Media, LLC and written and edited by Louis Navellier, and investment performance of the newsletters should in no way be considered indicative of potential future investment performance for any Navellier & Associates separately managed account portfolio. Potential investors should consult with their financial advisor before investing in any Navellier Investment Product.
Navellier claims compliance with Global Investment Performance Standards (GIPS). To receive a complete list and descriptions of Navellier's composites and/or a presentation that adheres to the GIPS standards, please contact Navellier or click here. It should not be assumed that any securities recommendations made by Navellier & Associates, Inc. in the future will be profitable or equal the performance of securities made in this report.
FactSet Disclosure: Navellier does not independently calculate the statistical information included in the attached report. The calculation and the information are provided by FactSet, a company not related to Navellier. Although information contained in the report has been obtained from FactSet and is based on sources Navellier believes to be reliable, Navellier does not guarantee its accuracy, and it may be incomplete or condensed. The report and the related FactSet sourced information are provided on an "as is" basis. The user assumes the entire risk of any use made of this information. Investors should consider the report as only a single factor in making their investment decision. The report is for informational purposes only and is not intended as an offer or solicitation for the purchase or sale of a security. FactSet sourced information is the exclusive property of FactSet. Without prior written permission of FactSet, this information may not be reproduced, disseminated or used to create any financial products. All indices are unmanaged and performance of the indices include reinvestment of dividends and interest income, unless otherwise noted, are not illustrative of any particular investment and an investment cannot be made in any index. Past performance is no guarantee of future results.