October 1, 2019
This bull market has made millions of Americans richer, if they had just stayed invested in good stocks and not bought into the fear the media threw in their faces every day. The Fed just released its quarterly report on America's net household wealth. Please note that the word "net" means assets after all debt is subtracted – all credit card debt, mortgage debt, college debt, and bank loans. Net U.S. household wealth rose to a record $113.5 trillion in mid-2019, up 88% from 10-1/4 years earlier, at the start of the bull market in March 2009. Today's wealth is up 59% from the previous peak before the 2008 crash, in 2007.
Graphs are for illustrative and discussion purposes only. Please read important disclosures at the end of this commentary.
This is a logarithmic chart, so the increase would look far more dramatic if charted arithmetically.
The five largest household asset categories are mostly related to equities and real estate:
Pension entitlements                      $27.2 trillion
Household real estate                     $18.7 trillion
Corporate equities                          $18.2 trillion
Equity in noncorporate business    $13.2 trillion
Mutual fund shares                         $9.3 trillion
Source: Yardeni Research, using Federal Reserve data
Real estate crashed in 2006 and stocks in 2008. Americans who got back into both assets grew far richer.
Average Americans who owned their own home, invested in 401(k) plans at work, and invested in stocks via mutual funds rode the chart higher. Don't let the doomsday crowd tell you otherwise. Most Americans own stocks and our own homes, and more of us than ever own (or participate in owning) a small business.
150 Years Ago, Rapid Rails Made America #1
I have been using history to explain why America is the best oasis for your money among all the other "Great Pretenders" on earth – like those who claim to be "Capitalists with Chinese characteristics" in Asia or "Capitalists with Socialist characteristics" in Europe. The high taxation rates and regulation in Europe – or the high level of central control and favoritism of state-run corporations in Asia – are pale imitations of free market capitalism. Manufactured Asian growth rates or the unrealistic utopian cradle-to-grave social promises in Europe cannot be sustained. America, warts and all, is where our money can multiply.
Last week, I hearkened back to historical snapshots in 1919 and 1969, since these century and half-century benchmarks are convenient anniversaries. I could drop the historical baton in almost any year, but let's move the needle back 150 years ago to 1869. Europe was far richer than America then. Argentina vied with the U.S. as the richest nation (per capita) in the Western hemisphere. What made America the richest nation in the world 50 years later, catapulting above the aristocracies of the world in short order?
On the surface, there were multiple challenges in 1869 – the first year of the scandal-ridden Ulysses Grant administration, starting with the "Gold Pool" in September 1869, in which Grant's family was mired, but the seeds of future growth lay far beyond a room in New York where traders swapped symbols of wealth.
In May 1869, the U.S. Transcontinental Railroad was completed, with lines from east and west meeting in Utah. Later that year, in November, the Suez Canal was completed in Egypt. Between the two, the world was commercially linked, horizontally. No more dangerous and time-consuming sailing around the Capes under Africa or South America. Railroads linked the mines of the American West to the markets of the American east. This Internet-like web of rails supercharged the commerce between our re-united Union.
From 1870 to 1900, U.S. iron and steel production multiplied 10-fold, the production of oil grew by more than 20-fold. Cotton and wheat production doubled. The U.S. population also doubled in 30 years, as the whole world seemed to want to come here, with jobs that seemed to be lacking everywhere else on earth.
"The secret of America's ascent to economic primacy was neither the cleverness of its inventors (England's were as smart) nor the richness of its resources (Russia's were richer). Rather, the secret of America's success was its vast domestic market, the largest single market in the world. The Constitution of 1787, by forbidding interstate tariffs, established the legal framework…
"The results were little short of miraculous. Between 1869 and the end of the nineteenth century, the American economy grew as no economy has ever done before and very few did after. From a laggard in the race to industrialize, trailing Britain, Germany and France, the United States became the leader of the pack with a manufacturing output that by 1900 surpassed the three European powers combined."
— H.W. Brands, "The Age of Gold"
There were inequities, of course, but we should always ask: Compared to what alternatives, at that time? Likewise, today, when we see America's problems, we must always ask: Compared to what alternatives?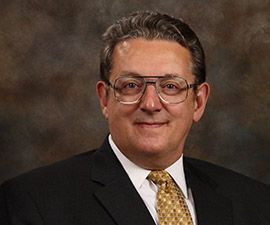 Gary Alexander
SENIOR EDITOR
Gary Alexander has been Senior Writer at Navellier since 2009.  He edits Navellier's weekly Marketmail and writes a weekly Growth Mail column, in which he uses market history to support the case for growth stocks.  For the previous 20 years before joining Navellier, he was Senior Executive Editor at InvestorPlace Media (formerly Phillips Publishing), where he worked with several leading investment analysts, including Louis Navellier (since 1997), helping launch Louis Navellier's Blue Chip Growth and Global Growth newsletters.
Prior to that, Gary edited Wealth Magazine and Gold Newsletter and wrote various investment research reports for Jefferson Financial in New Orleans in the 1980s.  He began his financial newsletter career with KCI Communications in 1980, where he served as consulting editor for Personal Finance newsletter while serving as general manager of KCI's Alexandria House book division.  Before that, he covered the economics beat for news magazines. All content of "Growth Mail" represents the opinion of Gary Alexander
Although information in these reports has been obtained from and is based upon sources that Navellier believes to be reliable, Navellier does not guarantee its accuracy and it may be incomplete or condensed. All opinions and estimates constitute Navellier's judgment as of the date the report was created and are subject to change without notice. These reports are for informational purposes only and are not intended as an offer or solicitation for the purchase or sale of a security. Any decision to purchase securities mentioned in these reports must take into account existing public information on such securities or any registered prospectus.
Past performance is no indication of future results. Investment in securities involves significant risk and has the potential for partial or complete loss of funds invested. It should not be assumed that any securities recommendations made by Navellier. in the future will be profitable or equal the performance of securities made in this report.
Dividend payments are not guaranteed. The amount of a dividend payment, if any, can vary over time and issuers may reduce dividends paid on securities in the event of a recession or adverse event affecting a specific industry or issuer.
None of the stock information, data, and company information presented herein constitutes a recommendation by Navellier or a solicitation of any offer to buy or sell any securities. Any specific securities identified and described do not represent all of the securities purchased, sold, or recommended for advisory clients. The reader should not assume that investments in the securities identified and discussed were or will be profitable.
Information presented is general information that does not take into account your individual circumstances, financial situation, or needs, nor does it present a personalized recommendation to you. Individual stocks presented may not be suitable for you. Investment in securities involves significant risk and has the potential for partial or complete loss of funds invested. Investment in fixed income securities has the potential for the investment return and principal value of an investment to fluctuate so that an investor's holdings, when redeemed, may be worth less than their original cost.
One cannot invest directly in an index. Results presented include the reinvestment of all dividends and other earnings.
Past performance is no indication of future results.
FEDERAL TAX ADVICE DISCLAIMER: As required by U.S. Treasury Regulations, you are informed that, to the extent this presentation includes any federal tax advice, the presentation is not intended or written by Navellier to be used, and cannot be used, for the purpose of avoiding federal tax penalties. Navellier does not advise on any income tax requirements or issues. Use of any information presented by Navellier is for general information only and does not represent tax advice either express or implied. You are encouraged to seek professional tax advice for income tax questions and assistance.
IMPORTANT NEWSLETTER DISCLOSURE: The hypothetical performance results for investment newsletters that are authored or edited by Louis Navellier, including Louis Navellier's Growth Investor, Louis Navellier's Breakthrough Stocks, Louis Navellier's Accelerated Profits, and Louis Navellier's Platinum Club, are not based on any actual securities trading, portfolio, or accounts, and the newsletters' reported hypothetical performances should be considered mere "paper" or proforma hypothetical performance results and are not actual performance of real world trades.  Navellier & Associates, Inc. does not have any relation to or affiliation with the owner of these newsletters. There are material differences between Navellier Investment Products' portfolios and the InvestorPlace Media, LLC newsletter portfolios authored by Louis Navellier. The InvestorPlace Media, LLC newsletters contain hypothetical performance that do not include transaction costs, advisory fees, or other fees a client might incur if actual investments and trades were being made by an investor. As a result, newsletter performance should not be used to evaluate Navellier Investment services which are separate and different from the newsletters. The owner of the newsletters is InvestorPlace Media, LLC and any questions concerning the newsletters, including any newsletter advertising or hypothetical Newsletter performance claims, (which are calculated solely by Investor Place Media and not Navellier) should be referred to InvestorPlace Media, LLC at (800) 718-8289.
Please note that Navellier & Associates and the Navellier Private Client Group are managed completely independent of the newsletters owned and published by InvestorPlace Media, LLC and written and edited by Louis Navellier, and investment performance of the newsletters should in no way be considered indicative of potential future investment performance for any Navellier & Associates separately managed account portfolio. Potential investors should consult with their financial advisor before investing in any Navellier Investment Product.
Navellier claims compliance with Global Investment Performance Standards (GIPS). To receive a complete list and descriptions of Navellier's composites and/or a presentation that adheres to the GIPS standards, please contact Navellier or click here. It should not be assumed that any securities recommendations made by Navellier & Associates, Inc. in the future will be profitable or equal the performance of securities made in this report. Request here a list of recommendations made by Navellier & Associates, Inc. for the preceding twelve months, please contact Tim Hope at (775) 785-9416.