July 16, 2019
Sometimes it's OK to do some gentle bragging, so here goes: I've been spot-on with my market calls.
There were dovish comments from the Fed last Wednesday. Fed chair Jerome Powell signaled a rate cut as he sees looming economic risks. I expected that. But I'm not worried; the economic data is too good to signal recession. All we need to know is that we are not in a recession. To me, that means don't worry.
In other news, the market is at new highs. I also expected that. The S&P 500 Index closed over 3,000.
For the first time. Ever.
For months, people asked me about where I thought the market was headed. I said without hesitation, "It's going up." I got jabbed for always being so bullish, but guess what? I'm still bullish.
A guy made a bet with me. I didn't publicize it, but he called me when the market was dropping. (That's usually when people call me.) He asked where I thought the market was going. Naturally, I said higher. He said he saw the market going down 15% to 20%. That was in late May. The S&P 500 is up 9% since June 3rd. That's a 29% swing in my favor vs. his worst-case -20%.
The same exact conversation took place, with the same guy, in mid-December. He's now 0 for 2.
But you know from past columns that I've been telling people the market would rally. I said negative market action was overblown. "Stay bullish" is what the data has been saying. And it's all about the data.
Congratulations if you listened, because the market is at record highs in the Dow, S&P 500, and NASDAQ.
Better yet, I think this market rally continues, but with a caveat: August is a notoriously volatile time for markets. It's a classic case of "when the cat is away, the mice will play." Speaking to Louis Navellier in our regular Friday conference call, he said "I hate August. They should just close the market for August."
Hey, I get it. Professional investors like to vacation like everyone else (maybe more than everyone else). Much of Europe takes all of August off. That ripples over to the States. If you're a New York money manager and want to retreat to the Hamptons to sip Rosé, it means trim some positions and reduce risk.
Expect Higher Market Levels in 2019, After a Short Pause
So, while I fully expect markets to continue higher later this year, we are quickly getting close to being overheated. The MAP ratio has been rocketing higher, from 36% on May 31st, which is nearly oversold, to 72% on July 9th, which is very close to the 80% overbought level. Don't get alarmed, but know this:
We are in a strong market, trading at new highs with nearly all buy signals. That's usually unsustainable, which means that I think we are setting up for a little give-back. I don't do precise predictions of specific tops, but if you put a gun to my head, we could decline 5.5% by mid-August, say to 2850 on the S&P 500. But then I believe it will just continue to march right on higher after that normal correction.
This week, the data kept reinforcing that picture. I look for institutionally tradable stocks doing weird stuff. That means stocks that big investors can move in and out of without making waves. It's when they make waves that I take notice. I've highlighted the yellow number on the right, because that tells you when more than 25% of those stocks make signals (waves). Specifically, look at all the buying in Infotech, Utilities, Staples, and Telecom last week. And notice the near absence of sell signals.
So, what does this all mean? After any correction, have your buy tickets ready. The U.S. market is still the best place to be. Political and economic uncertainty coupled with low rates still makes U.S. stocks an oasis for your money. And remember that, on a tax-relative basis, owning dividend stocks is better than owning government bonds. That means you end up with more money in your pocket:
While my overall outlook remains bullish, right now, I am looking for places to take some profits and reduce some risk. That doesn't mean I am blowing out everything; it means looking to trim risk where I have a nice profit and getting some cash ready to deploy on the next inevitable dip. I'll be looking for great stocks bought up by big money. That's where I feel the best odds of success are for future gains.
The trick is to not touch core long-term holdings. Those are the gamechangers that can be 10-baggers in a portfolio. Those tend to ebb and flow with the market over time on their march higher. Keep those stocks.
Think about this: Native Americans could buy back all of Manhattan (and then some) if they had invested the $16 in trinkets they sold it for in the early 1600s. Optimistically assuming 8% per year gains re-invested from then to now, the value would be enough to buy Manhattan and also tuck away $222 trillion.
Walt Whitman wrote an amazing ode to the island, then called Mannahatta. He also knew a thing or two about bragging. He once said, "If you done it, it ain't bragging."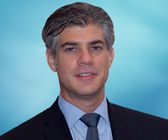 Jason Bodner
MARKETMAIL EDITOR FOR SECTOR SPOTLIGHT
Jason Bodner writes Sector Spotlight in the weekly Marketmail publication and has authored several white papers for the company. He is also Co-Founder of Macro Analytics for Professionals which produces proprietary equity accumulation/distribution research for its clients. Previously, Mr. Bodner served as Director of European Equity Derivatives for Cantor Fitzgerald Europe in London, then moved to the role of Head of Equity Derivatives North America for the same company in New York. He also served as S.V.P. Equity Derivatives for Jefferies, LLC. He received a B.S. in business administration in 1996, with honors, from Skidmore College as a member of the Periclean Honors Society. All content of "Sector Spotlight" represents the opinion of Jason Bodner
Although information in these reports has been obtained from and is based upon sources that Navellier believes to be reliable, Navellier does not guarantee its accuracy and it may be incomplete or condensed. All opinions and estimates constitute Navellier's judgment as of the date the report was created and are subject to change without notice. These reports are for informational purposes only and are not intended as an offer or solicitation for the purchase or sale of a security. Any decision to purchase securities mentioned in these reports must take into account existing public information on such securities or any registered prospectus.
Past performance is no indication of future results. Investment in securities involves significant risk and has the potential for partial or complete loss of funds invested. It should not be assumed that any securities recommendations made by Navellier. in the future will be profitable or equal the performance of securities made in this report.
Dividend payments are not guaranteed. The amount of a dividend payment, if any, can vary over time and issuers may reduce dividends paid on securities in the event of a recession or adverse event affecting a specific industry or issuer.
None of the stock information, data, and company information presented herein constitutes a recommendation by Navellier or a solicitation of any offer to buy or sell any securities. Any specific securities identified and described do not represent all of the securities purchased, sold, or recommended for advisory clients. The reader should not assume that investments in the securities identified and discussed were or will be profitable.
Information presented is general information that does not take into account your individual circumstances, financial situation, or needs, nor does it present a personalized recommendation to you. Individual stocks presented may not be suitable for you. Investment in securities involves significant risk and has the potential for partial or complete loss of funds invested. Investment in fixed income securities has the potential for the investment return and principal value of an investment to fluctuate so that an investor's holdings, when redeemed, may be worth less than their original cost.
One cannot invest directly in an index. Results presented include the reinvestment of all dividends and other earnings.
Past performance is no indication of future results.
FEDERAL TAX ADVICE DISCLAIMER: As required by U.S. Treasury Regulations, you are informed that, to the extent this presentation includes any federal tax advice, the presentation is not intended or written by Navellier to be used, and cannot be used, for the purpose of avoiding federal tax penalties. Navellier does not advise on any income tax requirements or issues. Use of any information presented by Navellier is for general information only and does not represent tax advice either express or implied. You are encouraged to seek professional tax advice for income tax questions and assistance.
IMPORTANT NEWSLETTER DISCLOSURE: The hypothetical performance results for investment newsletters that are authored or edited by Louis Navellier, including Louis Navellier's Growth Investor, Louis Navellier's Breakthrough Stocks, Louis Navellier's Accelerated Profits, and Louis Navellier's Platinum Club, are not based on any actual securities trading, portfolio, or accounts, and the newsletters' reported hypothetical performances should be considered mere "paper" or proforma hypothetical performance results and are not actual performance of real world trades.  Navellier & Associates, Inc. does not have any relation to or affiliation with the owner of these newsletters. There are material differences between Navellier Investment Products' portfolios and the InvestorPlace Media, LLC newsletter portfolios authored by Louis Navellier. The InvestorPlace Media, LLC newsletters contain hypothetical performance that do not include transaction costs, advisory fees, or other fees a client might incur if actual investments and trades were being made by an investor. As a result, newsletter performance should not be used to evaluate Navellier Investment services which are separate and different from the newsletters. The owner of the newsletters is InvestorPlace Media, LLC and any questions concerning the newsletters, including any newsletter advertising or hypothetical Newsletter performance claims, (which are calculated solely by Investor Place Media and not Navellier) should be referred to InvestorPlace Media, LLC at (800) 718-8289.
Please note that Navellier & Associates and the Navellier Private Client Group are managed completely independent of the newsletters owned and published by InvestorPlace Media, LLC and written and edited by Louis Navellier, and investment performance of the newsletters should in no way be considered indicative of potential future investment performance for any Navellier & Associates separately managed account portfolio. Potential investors should consult with their financial advisor before investing in any Navellier Investment Product.
Navellier claims compliance with Global Investment Performance Standards (GIPS). To receive a complete list and descriptions of Navellier's composites and/or a presentation that adheres to the GIPS standards, please contact Navellier or click here. It should not be assumed that any securities recommendations made by Navellier & Associates, Inc. in the future will be profitable or equal the performance of securities made in this report. Request here a list of recommendations made by Navellier & Associates, Inc. for the preceding twelve months, please contact Tim Hope at (775) 785-9416.