July 9, 2019
"Once you start thinking about economic growth, it is hard to think about anything else."
– Nobel Prize-winning economist Robert Lucas
Besides the Declaration of Independence and the writings of Thomas Paine ("Common Sense" and "The American Crisis"), there's another reason to celebrate 1776: Adam Smith's "Inquiry into the Wealth of Nations" and his codification of capitalism, which gave birth to an explosion of global growth since 1776.
Throughout most of human history, there was no economic growth to speak of. Angus Maddison (1926-2010), an economist for the Organization for Economic Co-operation and Development (OECD), is widely recognized as the leading authority in these historical data of global income levels. Measured in constant 1990 dollars, he wrote that the average GDP per capita was $450 in the year 1000 and $667 in 1820, so it only grew by 48% in 820 years – or about 0.05% per year. By 2003, however, Maddison's data showed global income of $6,516 per person in constant 1990 dollars, or an 877% leap in 183 years.
Graphs are for illustrative and discussion purposes only. Please read important disclosures at the end of this commentary.
I've tried to update and extend these data a bit. Measured in constant 2011 dollars, global GDP in the year zero was $182 billion. It barely budged in 1000 years to $210 billion in 1000 AD, then finally doubled to $430 billion in 1500 AD, then quadrupled to $1,820 billion in 1820, doubled again by 1900, and then grew out of all proportion to the previous historical record, exploding by over 25-fold from 1900 to 2019.
In the grand scheme of history, growth is relatively new and "fragile" in the sense that some nations have it and some don't. Some grow and then stop growing, mostly due to a shift in their political winds.
These 7 Pillars of Economic Freedom Promote Per Capita GDP Growth
"Freedom is never more than one generation away from extinction." – President Ronald Reagan
In a book which combines the two titles that turned the world around in 1776, "Common Sense Economics" lays out the winning game plan for countries that want to sustain growth for the long term. One of its co-authors, Dr. James D. Gwartney, a Professor of Economics at Florida State University since 1969, will join me on one of my five panels at Freedom Fest next week. (Louis Navellier will also be on a "Bull vs. Bear" debate there. I will report on his debate plus my five panels in the July 23 Growth Mail.)
Gwartney and his co-authors lay out "Seven Major Sources of Economic Progress" in their accessible economics textbook, which ought to be in every school in our land. In brief, those seven principles are:
#1: A legal system that protects private property and enforces contracts in an even-handed manner.
#2: Competitive markets to promote the efficient use of resources to reward innovative improvements.
#3: Limits on government regulation.
#4: An efficient capital market that channels capital into wealth-creating projects.
#5: Stable monetary policy.
#6: Low tax rates.
#7: Free trade.
How do these principles apply to specific nations in the post-Cold War era? In the mid-1980s, the Fraser Institute of Vancouver, Canada, began a project of studying over 100 nations for how they ranked in these categories. Dr. Gwartney helped to coordinate the work of many scholars of the highest caliber, including Nobel Laureates Milton Friedman, Gary Becker, and Douglas North, to develop the Economic Freedom of the World (EFW) index. Now published in conjunction with over 70 think tanks, the top five nations in the first 24 years, 1990 to 2013, were mostly in the Pacific Rim, led by tiny Hong Kong and Singapore:
Sometimes the components are mathematically precise. In 2015, for instance, the World Bank reported that, given the regulations in place then, it would take 144 days to legally open a business in Venezuela and 119 days in Brazil, vs. only four days in the U.S. and 2.5 days in Hong Kong, which also has much lower tax rates, however Hong Kong's political freedom rests on the whims of their Beijing overlords.
The USA's score reached a peak of 8.62 in the year 2000, at the tail end of the Clinton era. It declined in the Bush years and Obama's first term to 7.73 in 2012, sinking to #16 in the world, where it stayed in 2013 and 2014. When the Republicans took control of Congress in 2015, the numbers started to improve.
Freedoms wax and wane. That's a lesson to ponder over this July 4th holiday-shortened market week.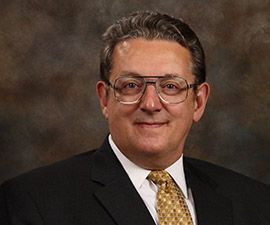 Gary Alexander
SENIOR EDITOR
Gary Alexander has been Senior Writer at Navellier since 2009.  He edits Navellier's weekly Marketmail and writes a weekly Growth Mail column, in which he uses market history to support the case for growth stocks.  For the previous 20 years before joining Navellier, he was Senior Executive Editor at InvestorPlace Media (formerly Phillips Publishing), where he worked with several leading investment analysts, including Louis Navellier (since 1997), helping launch Louis Navellier's Blue Chip Growth and Global Growth newsletters.
Prior to that, Gary edited Wealth Magazine and Gold Newsletter and wrote various investment research reports for Jefferson Financial in New Orleans in the 1980s.  He began his financial newsletter career with KCI Communications in 1980, where he served as consulting editor for Personal Finance newsletter while serving as general manager of KCI's Alexandria House book division.  Before that, he covered the economics beat for news magazines. All content of "Growth Mail" represents the opinion of Gary Alexander
Although information in these reports has been obtained from and is based upon sources that Navellier believes to be reliable, Navellier does not guarantee its accuracy and it may be incomplete or condensed. All opinions and estimates constitute Navellier's judgment as of the date the report was created and are subject to change without notice. These reports are for informational purposes only and are not intended as an offer or solicitation for the purchase or sale of a security. Any decision to purchase securities mentioned in these reports must take into account existing public information on such securities or any registered prospectus.
Past performance is no indication of future results. Investment in securities involves significant risk and has the potential for partial or complete loss of funds invested. It should not be assumed that any securities recommendations made by Navellier. in the future will be profitable or equal the performance of securities made in this report.
Dividend payments are not guaranteed. The amount of a dividend payment, if any, can vary over time and issuers may reduce dividends paid on securities in the event of a recession or adverse event affecting a specific industry or issuer.
None of the stock information, data, and company information presented herein constitutes a recommendation by Navellier or a solicitation of any offer to buy or sell any securities. Any specific securities identified and described do not represent all of the securities purchased, sold, or recommended for advisory clients. The reader should not assume that investments in the securities identified and discussed were or will be profitable.
Information presented is general information that does not take into account your individual circumstances, financial situation, or needs, nor does it present a personalized recommendation to you. Individual stocks presented may not be suitable for you. Investment in securities involves significant risk and has the potential for partial or complete loss of funds invested. Investment in fixed income securities has the potential for the investment return and principal value of an investment to fluctuate so that an investor's holdings, when redeemed, may be worth less than their original cost.
One cannot invest directly in an index. Results presented include the reinvestment of all dividends and other earnings.
Past performance is no indication of future results.
FEDERAL TAX ADVICE DISCLAIMER: As required by U.S. Treasury Regulations, you are informed that, to the extent this presentation includes any federal tax advice, the presentation is not intended or written by Navellier to be used, and cannot be used, for the purpose of avoiding federal tax penalties. Navellier does not advise on any income tax requirements or issues. Use of any information presented by Navellier is for general information only and does not represent tax advice either express or implied. You are encouraged to seek professional tax advice for income tax questions and assistance.
IMPORTANT NEWSLETTER DISCLOSURE: The hypothetical performance results for investment newsletters that are authored or edited by Louis Navellier, including Louis Navellier's Growth Investor, Louis Navellier's Breakthrough Stocks, Louis Navellier's Accelerated Profits, and Louis Navellier's Platinum Club, are not based on any actual securities trading, portfolio, or accounts, and the newsletters' reported hypothetical performances should be considered mere "paper" or proforma hypothetical performance results and are not actual performance of real world trades.  Navellier & Associates, Inc. does not have any relation to or affiliation with the owner of these newsletters. There are material differences between Navellier Investment Products' portfolios and the InvestorPlace Media, LLC newsletter portfolios authored by Louis Navellier. The InvestorPlace Media, LLC newsletters contain hypothetical performance that do not include transaction costs, advisory fees, or other fees a client might incur if actual investments and trades were being made by an investor. As a result, newsletter performance should not be used to evaluate Navellier Investment services which are separate and different from the newsletters. The owner of the newsletters is InvestorPlace Media, LLC and any questions concerning the newsletters, including any newsletter advertising or hypothetical Newsletter performance claims, (which are calculated solely by Investor Place Media and not Navellier) should be referred to InvestorPlace Media, LLC at (800) 718-8289.
Please note that Navellier & Associates and the Navellier Private Client Group are managed completely independent of the newsletters owned and published by InvestorPlace Media, LLC and written and edited by Louis Navellier, and investment performance of the newsletters should in no way be considered indicative of potential future investment performance for any Navellier & Associates separately managed account portfolio. Potential investors should consult with their financial advisor before investing in any Navellier Investment Product.
Navellier claims compliance with Global Investment Performance Standards (GIPS). To receive a complete list and descriptions of Navellier's composites and/or a presentation that adheres to the GIPS standards, please contact Navellier or click here. It should not be assumed that any securities recommendations made by Navellier & Associates, Inc. in the future will be profitable or equal the performance of securities made in this report. Request here a list of recommendations made by Navellier & Associates, Inc. for the preceding twelve months, please contact Tim Hope at (775) 785-9416.