July 2, 2019
Colonel Phillip J. Corso served on President Eisenhower's National Security Council and later headed the Pentagon's Foreign Technology desk. He had a decorated career, but the reason I bring him up here is his 1997 book, The Day After Roswell. In it, Corso claims to have overseen the recovery of extraterrestrial artifacts from a UFO crash near Roswell, New Mexico in 1947. He alleges that the CIA and military scientists reverse-engineered some of the alien technology to develop products such as accelerated particle-beam devices, fiber optics, lasers, Kevlar and integrated circuits.
One would think that when a National Security Advisor to President Eisenhower tells the world that he spearheaded alien technology recovery, everyone would know about it, or at least want to learn more. But this was an instance where it required digging to discover his story – which remains largely unknown.
When I looked at the market action this past week, I thought I would be able to know what was going on right away, but something looked really strange. It didn't make sense. I needed some outside counsel.
I decided that this market needed some reverse-engineering. After nearly 20 years on Wall Street, I've made a contact or two, so I made some calls to see what I could find out. I reached out to a multi-billion-dollar money manager, a head trader at a multi-billion-dollar fund and a portfolio manager and researcher.
I'm going to tell you what I found out, but first you need to know a little background in the facts, like:
1) What the market did last week
2) What my system's data said, and
3) Why you won't find this story in any financial news media.
The market averages last week were not very exciting, on the surface. The DJIA, S&P 500 and NASDAQ were all down slightly, off somewhere between -0.30% and -0.45%. But there was one notable exception. The Russell 2000 Index popped up 1.09% last week. Why the nearly 139-to-154 basis point difference?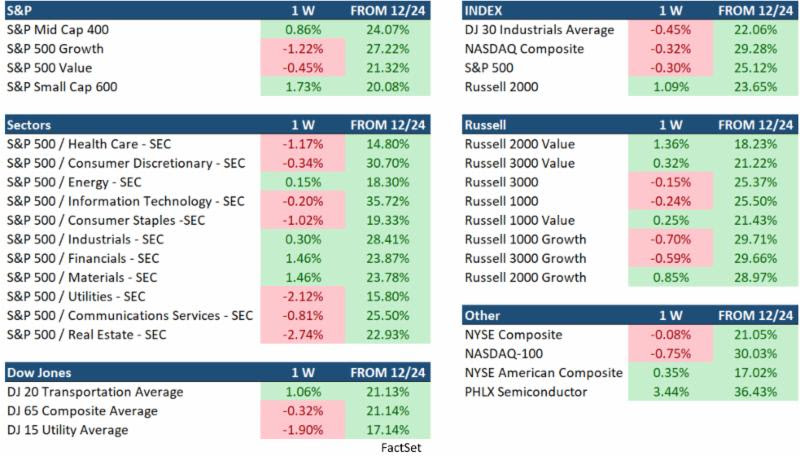 Graphs are for illustrative and discussion purposes only. Please read important disclosures at the end of this commentary.
Right away, I thought that anomaly must be due to the Russell realignment. The Russell 2000 is designed to reflect the ever-changing size of stocks in the U.S. market. Due to price changes, every year they have an annual "reconstitution process" to maintain an accurate representation of the market. Breaks between large, mid and small caps are redefined. Adjustments start in May, when all the companies are ranked. Then in June, the new portfolio is communicated to the marketplace. Russell says, "Beginning on June 7, preliminary lists are communicated to the marketplace and updates are provided on June 14, 21, and 28. The newly reconstituted indexes take effect after the market close on June 28." That's last Friday.
What Made the Russell 2k Rise 1.1% While Most Indexes Declined?
The Russell 2000 (a small-cap-heavy index) was up 1.09% last week, but the S&P Growth Index was down 1.22%. That's counterintuitive since the Russell 2000 is full of growth companies.
While that is weird, the most notable outliers this week were that Semiconductors screamed higher (+3.44%) while Utilities and REITs plummeted (-2.12% and -2.74% respectively.) Why is that strange?
The yield on the 10-Year note fell to 2% by Friday's close, trading even lower during the week. That means the market sees interest rate cuts coming, so if rates are headed lower, investors look to buy stocks that have higher yields. Those are typically REITs and Utilities – the two worst performers last week.
Then I checked the data. It echoed what we see in the index performance table above. But there was also a loud-and-clear selling signal in REITs. (A reminder: We look at 5500 stocks every day, but only roughly 1400 on average can be traded by big institutional investors without making a huge impact on price.)
Look below and you can see that 93 of those "institutionally tradable" stocks are Real Estate. Look to the right. Last week saw 45 R.E. sell signals. That means just about half the Real Estate universe was sold. Wednesday was the largest selling day for REITs in 2019, with 30% of our universe logging a UI sell.
Graphs are for illustrative and discussion purposes only. Please read important disclosures at the end of this commentary.
Now – with all that background – I got on the horn to find out what my friends, the insiders, thought.
The first couple of phone calls were surprising. My contacts noticed what I noticed but didn't necessarily have a ready reason. After we talked it through, though, here was the consensus from my industry friends.
REITs and Utilities got pounded in a "sell the news" situation. Why? These groups have been the ones being bought by smart money for a while now, in anticipation of a rate cut. That expectation is now fully priced into higher-yield stocks as Main Street investors now think that it's time to buy REITs. That's when smart money sells the long positions that they made months ago.
The real question is: "Is this bullish or bearish for the market?"
Rates are likely headed lower. There is a smart money rotation out of higher-yield safer stocks into small cap stocks. The 10-Year note's yield is 2.0% before taxes, versus the S&P 500 dividend yield of 1.88%. Looking at the chart below, we see that after taxes (with bonds taxed at ordinary income rates and dividends taxed at long-term capital gains rates), stock investors end up with more money in their pocket.
Graphs are for illustrative and discussion purposes only. Please read important disclosures at the end of this commentary.
The weak economic data released Friday suggests even more pressure to get a trade deal done.
Bottom-line advice: I believe this is all very bullish for U.S. stocks.
This summer may bring more volatility, but don't lose sight of the big picture.
Like Simon Sinek said: "The big picture doesn't just come from distance; it also comes from time."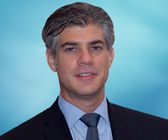 Jason Bodner
MARKETMAIL EDITOR FOR SECTOR SPOTLIGHT
Jason Bodner writes Sector Spotlight in the weekly Marketmail publication and has authored several white papers for the company. He is also Co-Founder of Macro Analytics for Professionals which produces proprietary equity accumulation/distribution research for its clients. Previously, Mr. Bodner served as Director of European Equity Derivatives for Cantor Fitzgerald Europe in London, then moved to the role of Head of Equity Derivatives North America for the same company in New York. He also served as S.V.P. Equity Derivatives for Jefferies, LLC. He received a B.S. in business administration in 1996, with honors, from Skidmore College as a member of the Periclean Honors Society. All content of "Sector Spotlight" represents the opinion of Jason Bodner
Although information in these reports has been obtained from and is based upon sources that Navellier believes to be reliable, Navellier does not guarantee its accuracy and it may be incomplete or condensed. All opinions and estimates constitute Navellier's judgment as of the date the report was created and are subject to change without notice. These reports are for informational purposes only and are not intended as an offer or solicitation for the purchase or sale of a security. Any decision to purchase securities mentioned in these reports must take into account existing public information on such securities or any registered prospectus.
Past performance is no indication of future results. Investment in securities involves significant risk and has the potential for partial or complete loss of funds invested. It should not be assumed that any securities recommendations made by Navellier. in the future will be profitable or equal the performance of securities made in this report.
Dividend payments are not guaranteed. The amount of a dividend payment, if any, can vary over time and issuers may reduce dividends paid on securities in the event of a recession or adverse event affecting a specific industry or issuer.
None of the stock information, data, and company information presented herein constitutes a recommendation by Navellier or a solicitation of any offer to buy or sell any securities. Any specific securities identified and described do not represent all of the securities purchased, sold, or recommended for advisory clients. The reader should not assume that investments in the securities identified and discussed were or will be profitable.
Information presented is general information that does not take into account your individual circumstances, financial situation, or needs, nor does it present a personalized recommendation to you. Individual stocks presented may not be suitable for you. Investment in securities involves significant risk and has the potential for partial or complete loss of funds invested. Investment in fixed income securities has the potential for the investment return and principal value of an investment to fluctuate so that an investor's holdings, when redeemed, may be worth less than their original cost.
One cannot invest directly in an index. Results presented include the reinvestment of all dividends and other earnings.
Past performance is no indication of future results.
FEDERAL TAX ADVICE DISCLAIMER: As required by U.S. Treasury Regulations, you are informed that, to the extent this presentation includes any federal tax advice, the presentation is not intended or written by Navellier to be used, and cannot be used, for the purpose of avoiding federal tax penalties. Navellier does not advise on any income tax requirements or issues. Use of any information presented by Navellier is for general information only and does not represent tax advice either express or implied. You are encouraged to seek professional tax advice for income tax questions and assistance.
IMPORTANT NEWSLETTER DISCLOSURE: The hypothetical performance results for investment newsletters that are authored or edited by Louis Navellier, including Louis Navellier's Growth Investor, Louis Navellier's Breakthrough Stocks, Louis Navellier's Accelerated Profits, and Louis Navellier's Platinum Club, are not based on any actual securities trading, portfolio, or accounts, and the newsletters' reported hypothetical performances should be considered mere "paper" or proforma hypothetical performance results and are not actual performance of real world trades.  Navellier & Associates, Inc. does not have any relation to or affiliation with the owner of these newsletters. There are material differences between Navellier Investment Products' portfolios and the InvestorPlace Media, LLC newsletter portfolios authored by Louis Navellier. The InvestorPlace Media, LLC newsletters contain hypothetical performance that do not include transaction costs, advisory fees, or other fees a client might incur if actual investments and trades were being made by an investor. As a result, newsletter performance should not be used to evaluate Navellier Investment services which are separate and different from the newsletters. The owner of the newsletters is InvestorPlace Media, LLC and any questions concerning the newsletters, including any newsletter advertising or hypothetical Newsletter performance claims, (which are calculated solely by Investor Place Media and not Navellier) should be referred to InvestorPlace Media, LLC at (800) 718-8289.
Please note that Navellier & Associates and the Navellier Private Client Group are managed completely independent of the newsletters owned and published by InvestorPlace Media, LLC and written and edited by Louis Navellier, and investment performance of the newsletters should in no way be considered indicative of potential future investment performance for any Navellier & Associates separately managed account portfolio. Potential investors should consult with their financial advisor before investing in any Navellier Investment Product.
Navellier claims compliance with Global Investment Performance Standards (GIPS). To receive a complete list and descriptions of Navellier's composites and/or a presentation that adheres to the GIPS standards, please contact Navellier or click here. It should not be assumed that any securities recommendations made by Navellier & Associates, Inc. in the future will be profitable or equal the performance of securities made in this report. Request here a list of recommendations made by Navellier & Associates, Inc. for the preceding twelve months, please contact Tim Hope at (775) 785-9416.