July 2, 2019
Today (July 2) marks the midpoint of the year – Day #183 of 365 – but the traditional midpoint is June 30, so let's look back at the first half and marvel at the remarkable market resurrection we've witnessed.
On Christmas Eve 2018, the S&P 500 closed less than seven points from a bear market. Early December 26, the index dipped 20.2% beneath its September 20 peak but intra-day swings don't count when it comes to christening bear markets. Nevertheless, it was a less than Merry Christmas as a stream of Wall Street pundits was pronouncing the death of this bull market (see "Whiff of Extinction Blows in Bull Market That Outlived Them All," Bloomberg, December 25, 2018). The rally was "within a hairline of its end," falling 19.8%, just shy of the 20% threshold for a bear market. Pundits spoke of the bull market in the past tense: "It was a remarkably long run," said one. (Since then, the index is up as much as +26.3%.)
Some bullet points:
The Dow has just delivered the best first half since 1999 and the best June (+7.2%) since 1938.
The S&P 500 posted its best first half (+17.3%) since 1997 and best June (+6.9%) since 1955.
The Russell 2000 just set an all-time high last Friday and is up 23.7% since Christmas.
NASDAQ peaked on May 3, up 32% in 18 weeks and it is still up over 20% in the first half.
All 11 S&P sectors are up in 2019 with tech leading the way, delivering 26% gains.
Gold is up over 7% in June and oil is up over 9% in June.
Graphs are for illustrative and discussion purposes only. Please read important disclosures at the end of this commentary.
This stock recovery is even more surprising when you consider that net outflows from U.S. equity funds for 2019 totaled $41 billion through last Wednesday, according to Bank of America, citing EPFR Global data. Globally, the equity fund drawdown was $138.5 billion, including $71 billion in Europe. (This selling was offset by Jason Bodner's data on "unusual institutional buying" over the last six months.)
Graphs are for illustrative and discussion purposes only. Please read important disclosures at the end of this commentary.
U.S. investment grade corporate bonds are also having a great first half as the average yield on U.S. investment-grade bonds fell to the lowest level since 2017 and Euro bonds hit record low yields.
Long-Term Threat from Trillion-Dollar Annual Deficits
On this mid-day of the year, July 2, 1776, the Continental Congress resolved that "These United Colonies are, and of right ought to be, Free and Independent States." That Declaration of Independence, passed on this date, July 2, but it was not published until two days later, hence July 4th is our national holiday.
Four score and seven years later, on a field in Pennsylvania, July 2, 1863, it was the second day of the fight at Gettysburg, notably the Battle of Little Round Top, when this nation's survival was in doubt.
Almost 70 years later, on July 2, 1932 (a Saturday), the nation seemed almost as divided, when Franklin Roosevelt became the Democratic nominee for President and the stock market was approaching its 20th Century low of 41.22 on July 8 before rising 31.6% in the next three weeks. In 1932, 25% of Americans were looking for work and unable to find it, while another 25% were under-employed. Wages (for those working) were 60% below 1929 levels. U.S. GDP had shrunk in half, and capitalism seemed to be dying.
The U.S. faces no such existential crisis today – despite bellicose warnings from those who apparently don't know much American history – but there is a quiet crisis building at a snail's pace, like a colony of termites gnawing into the superstructure of a glorious American economic machine – our growing debt.
Candidate Trump tweeted about this threat on August 6, 2015: "When you have $18-$19 trillion debt, they need someone like me to straighten it out." On January 20, 2017, the day Trump took office, the debt was $19.9 trillion. Barely two years later, on Monday, February 11, 2019, the federal debt crossed $22 trillion, $2.1 trillion higher in two years that were entirely run by a Republican Congress under Trump's leadership. And now we have a Democratic Congress and 20+ Democratic candidates promising to spend even more money, if elected, on a series of comically excessive plans of runaway benefits for everyone.
Graphs are for illustrative and discussion purposes only. Please read important disclosures at the end of this commentary.
Trump's rising deficits come in a booming economy, unlike Obama's trillion-dollar deficits in 2009-12.
Last week, I asked you to "watch the debates tomorrow and (just for laughs) jot down all the times you hear miraculous promises" of "free everything." I didn't have the stomach to listen to all the debates, but Peggy Noonan's weekend Wall St. Journal column summed up the expected spending auctions. The low point on Night 1 was a candidate promising (to wild applause) federally funded abortions ("reproductive justice") to transgender females (born male) who somehow harbor a fetus but decide to abort it instead.
"Night 2," says Peggy Noonan, "was more raucous but similarly extreme. The first 15 minutes included higher taxes, free college and student-loan forgiveness. Most candidates agreed on free health insurance."
The national debt almost doubled under Obama. Trump scolded Obama on this debt increase and called for urgent action, saying: "We're going to bring it down, big league and quickly." He did not. Now, not a single candidate of either party (and very few journalists) mention the deficit. Some Republicans say that economic growth and spending cuts will grow revenues faster than spending. That happened in the past, with lower debts, a more disciplined Congress and larger growth rates – but it is not happening now.
The Committee for a Responsible Federal Budget calculates that it would take 4.8% annual growth rates over the next 10 years to balance the budget through higher economic growth. That is highly unlikely.
Some economists argue that we can print money to fund our deficits, citing World War II mega-deficits to fund the massive war effort, agreed upon by a unified nation, but we can't do that with a divided nation arguing over funding personal needs. Hopefully, these massive spending plans will be rejected by voters.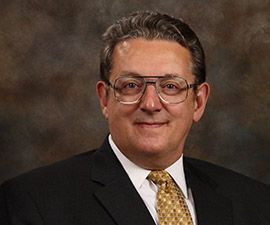 Gary Alexander
SENIOR EDITOR
Gary Alexander has been Senior Writer at Navellier since 2009.  He edits Navellier's weekly Marketmail and writes a weekly Growth Mail column, in which he uses market history to support the case for growth stocks.  For the previous 20 years before joining Navellier, he was Senior Executive Editor at InvestorPlace Media (formerly Phillips Publishing), where he worked with several leading investment analysts, including Louis Navellier (since 1997), helping launch Louis Navellier's Blue Chip Growth and Global Growth newsletters.
Prior to that, Gary edited Wealth Magazine and Gold Newsletter and wrote various investment research reports for Jefferson Financial in New Orleans in the 1980s.  He began his financial newsletter career with KCI Communications in 1980, where he served as consulting editor for Personal Finance newsletter while serving as general manager of KCI's Alexandria House book division.  Before that, he covered the economics beat for news magazines. All content of "Growth Mail" represents the opinion of Gary Alexander
Although information in these reports has been obtained from and is based upon sources that Navellier believes to be reliable, Navellier does not guarantee its accuracy and it may be incomplete or condensed. All opinions and estimates constitute Navellier's judgment as of the date the report was created and are subject to change without notice. These reports are for informational purposes only and are not intended as an offer or solicitation for the purchase or sale of a security. Any decision to purchase securities mentioned in these reports must take into account existing public information on such securities or any registered prospectus.
Past performance is no indication of future results. Investment in securities involves significant risk and has the potential for partial or complete loss of funds invested. It should not be assumed that any securities recommendations made by Navellier. in the future will be profitable or equal the performance of securities made in this report.
Dividend payments are not guaranteed. The amount of a dividend payment, if any, can vary over time and issuers may reduce dividends paid on securities in the event of a recession or adverse event affecting a specific industry or issuer.
None of the stock information, data, and company information presented herein constitutes a recommendation by Navellier or a solicitation of any offer to buy or sell any securities. Any specific securities identified and described do not represent all of the securities purchased, sold, or recommended for advisory clients. The reader should not assume that investments in the securities identified and discussed were or will be profitable.
Information presented is general information that does not take into account your individual circumstances, financial situation, or needs, nor does it present a personalized recommendation to you. Individual stocks presented may not be suitable for you. Investment in securities involves significant risk and has the potential for partial or complete loss of funds invested. Investment in fixed income securities has the potential for the investment return and principal value of an investment to fluctuate so that an investor's holdings, when redeemed, may be worth less than their original cost.
One cannot invest directly in an index. Results presented include the reinvestment of all dividends and other earnings.
Past performance is no indication of future results.
FEDERAL TAX ADVICE DISCLAIMER: As required by U.S. Treasury Regulations, you are informed that, to the extent this presentation includes any federal tax advice, the presentation is not intended or written by Navellier to be used, and cannot be used, for the purpose of avoiding federal tax penalties. Navellier does not advise on any income tax requirements or issues. Use of any information presented by Navellier is for general information only and does not represent tax advice either express or implied. You are encouraged to seek professional tax advice for income tax questions and assistance.
IMPORTANT NEWSLETTER DISCLOSURE: The hypothetical performance results for investment newsletters that are authored or edited by Louis Navellier, including Louis Navellier's Growth Investor, Louis Navellier's Breakthrough Stocks, Louis Navellier's Accelerated Profits, and Louis Navellier's Platinum Club, are not based on any actual securities trading, portfolio, or accounts, and the newsletters' reported hypothetical performances should be considered mere "paper" or proforma hypothetical performance results and are not actual performance of real world trades.  Navellier & Associates, Inc. does not have any relation to or affiliation with the owner of these newsletters. There are material differences between Navellier Investment Products' portfolios and the InvestorPlace Media, LLC newsletter portfolios authored by Louis Navellier. The InvestorPlace Media, LLC newsletters contain hypothetical performance that do not include transaction costs, advisory fees, or other fees a client might incur if actual investments and trades were being made by an investor. As a result, newsletter performance should not be used to evaluate Navellier Investment services which are separate and different from the newsletters. The owner of the newsletters is InvestorPlace Media, LLC and any questions concerning the newsletters, including any newsletter advertising or hypothetical Newsletter performance claims, (which are calculated solely by Investor Place Media and not Navellier) should be referred to InvestorPlace Media, LLC at (800) 718-8289.
Please note that Navellier & Associates and the Navellier Private Client Group are managed completely independent of the newsletters owned and published by InvestorPlace Media, LLC and written and edited by Louis Navellier, and investment performance of the newsletters should in no way be considered indicative of potential future investment performance for any Navellier & Associates separately managed account portfolio. Potential investors should consult with their financial advisor before investing in any Navellier Investment Product.
Navellier claims compliance with Global Investment Performance Standards (GIPS). To receive a complete list and descriptions of Navellier's composites and/or a presentation that adheres to the GIPS standards, please contact Navellier or click here. It should not be assumed that any securities recommendations made by Navellier & Associates, Inc. in the future will be profitable or equal the performance of securities made in this report. Request here a list of recommendations made by Navellier & Associates, Inc. for the preceding twelve months, please contact Tim Hope at (775) 785-9416.