May 29, 2019
The past few days were an emotional roller-coaster for me. A good friend beat an 18-month battle with leukemia only to succumb to pneumonia weeks later. The next day, my family enjoyed a massive party for two of my sons after their bar mitzvah. We were filled with joy and pride. Naturally, the DJ played "We are Family," the Sister Sledge hit from the 70s. Everyone knew the song, since it is often played at weddings and parties around the world, but it was initially turned down by Atlantic Records.
The song was composed by Bernard Edwards and Nile Rodgers, the guys who went on to found the group Chic, whose song "Good Times," is one of the most copied pieces of music in history. The song's bass line was the inspiration for Queen's hit, "Another One Bites the Dust." Edwards and Rodgers went on to produce tons of music for major stars in the 1980s, including Dianna Ross, ACDC, Rod Stewart, and more. Edwards died just after a performance in Tokyo with Rodgers. The cause was also pneumonia.
Life is amazing. Sometimes things just line up and come full circle. My weekend of joy, following a week of tough news, was summed up with one mega-successful 1979 hit. Personal trials and failures were echoed by the initial rejection of the song that captured the joy of my family celebration, which was also tainted by the same disease that got my friend in the end. A full-circle emotional journey in a short time.
When I heard that my friend passed last Thursday, the market was also having a bad day. Anxiety was sweeping the Street. Trade tensions made people nervous and popular long positions were unwinding. It was a cruddy day, but in the end, it gave me perspective. I suddenly didn't care about ugly price action. The emotion of the moment wasn't getting the better of me. I was able to focus on the important things – like happiness, humility, and thankfulness. I suddenly stopped fretting about the market, the news, and the volatility because I could relax in the security of one notion that we have at our research firm: "TAGU."
TAGU stands for "They All Go Up," meaning that all GREAT stocks (and many GOOD stocks), not all stocks, go UP. When we began our infatuation with great stocks, we watched some of them for years. We sifted them to find the best traits: solid fundamentals of strong growth, technical strength, and institutional support. One thing about great stocks became shockingly clear: THEY ALL GO UP (TAGU!)
Seriously, the best companies continue to be great. These are the outlier stocks. They weren't brought down by the dot.com bubble bust in 2000, or 9/11 the next year, or recessions, or even the financial crisis. Sure, there was temporary price pressure as nervous investors fled, but eventually, they all went up!
What I am saying is this: Don't freak out about the trade news. TAGU! Don't worry about border walls, or politicking, or inflation. TAGU! The trick is knowing which handful of stocks out of the thousands have this resiliency. Stocks have gone up for 100 years, but only 4% of them account for 100% of the net gains (above Treasuries) during that time. (Source: "Do stocks outperform Treasuries" by Henrik Bessembinder.) If we own TAGU stocks, we can stop worrying, turn off the noise, and focus on data.
Graphs are for illustrative and discussion purposes only. Please read important disclosures at the end of this commentary.
Energy was the laggard last week, down 3.5%. WTI crude oil fell -6.6% for the week. Transports were down as well. Recent selling was focused in sectors or groups but last week saw gentle selling across all groups and market caps. Focused pain points were energy and Semis. While semiconductors were the top performing sub-sector since New Year's, the PHLX semis index fell another -2.5% last week. China trade chatter caused traders to target semiconductor stocks. Wall Street shoots first and asks questions later. I believe this profit taking will give way to some near-term pessimism. But semis are the place to be long-term. So have your TAGU shopping list ready – some great deals are out there!
When we look at unusual institutional selling, we see Tech logged a bunch of sells last week: software and semis saw many sell signals. Consumer Discretionary saw the most selling, led by specialty-retail and autos. Metals & Mining stocks, Oil & Gas stocks, and Biotech also showed focused big selling.

Graphs are for illustrative and discussion purposes only. Please read important disclosures at the end of this commentary.
I believe we are in a phase of profit taking. After a major run up, the latest trade news was a perfect chance for traders to take some chips off the table. Sales and earnings for Q1 were strong, and this looks just like a mini-replay of the last two times we saw a market reaction to trade war tactics.
One thing is clear: The market doesn't like it. But don't worry, because …. TAGU.
Listen to Nile and Bernard of Chic:
"Good times, these are the good times
Leave your cares behind, these are the good times
Good times, these are the good times
Our new state of mind, these are the good times"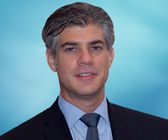 Jason Bodner
MARKETMAIL EDITOR FOR SECTOR SPOTLIGHT
Jason Bodner writes Sector Spotlight in the weekly Marketmail publication and has authored several white papers for the company. He is also Co-Founder of Macro Analytics for Professionals which produces proprietary equity accumulation/distribution research for its clients. Previously, Mr. Bodner served as Director of European Equity Derivatives for Cantor Fitzgerald Europe in London, then moved to the role of Head of Equity Derivatives North America for the same company in New York. He also served as S.V.P. Equity Derivatives for Jefferies, LLC. He received a B.S. in business administration in 1996, with honors, from Skidmore College as a member of the Periclean Honors Society. All content of "Sector Spotlight" represents the opinion of Jason Bodner
Although information in these reports has been obtained from and is based upon sources that Navellier believes to be reliable, Navellier does not guarantee its accuracy and it may be incomplete or condensed. All opinions and estimates constitute Navellier's judgment as of the date the report was created and are subject to change without notice. These reports are for informational purposes only and are not intended as an offer or solicitation for the purchase or sale of a security. Any decision to purchase securities mentioned in these reports must take into account existing public information on such securities or any registered prospectus.
Past performance is no indication of future results. Investment in securities involves significant risk and has the potential for partial or complete loss of funds invested. It should not be assumed that any securities recommendations made by Navellier. in the future will be profitable or equal the performance of securities made in this report.
Dividend payments are not guaranteed. The amount of a dividend payment, if any, can vary over time and issuers may reduce dividends paid on securities in the event of a recession or adverse event affecting a specific industry or issuer.
None of the stock information, data, and company information presented herein constitutes a recommendation by Navellier or a solicitation of any offer to buy or sell any securities. Any specific securities identified and described do not represent all of the securities purchased, sold, or recommended for advisory clients. The reader should not assume that investments in the securities identified and discussed were or will be profitable.
Information presented is general information that does not take into account your individual circumstances, financial situation, or needs, nor does it present a personalized recommendation to you. Individual stocks presented may not be suitable for you. Investment in securities involves significant risk and has the potential for partial or complete loss of funds invested. Investment in fixed income securities has the potential for the investment return and principal value of an investment to fluctuate so that an investor's holdings, when redeemed, may be worth less than their original cost.
One cannot invest directly in an index. Results presented include the reinvestment of all dividends and other earnings.
Past performance is no indication of future results.
FEDERAL TAX ADVICE DISCLAIMER: As required by U.S. Treasury Regulations, you are informed that, to the extent this presentation includes any federal tax advice, the presentation is not intended or written by Navellier to be used, and cannot be used, for the purpose of avoiding federal tax penalties. Navellier does not advise on any income tax requirements or issues. Use of any information presented by Navellier is for general information only and does not represent tax advice either express or implied. You are encouraged to seek professional tax advice for income tax questions and assistance.
IMPORTANT NEWSLETTER DISCLOSURE: The hypothetical performance results for investment newsletters that are authored or edited by Louis Navellier, including Louis Navellier's Growth Investor, Louis Navellier's Breakthrough Stocks, Louis Navellier's Accelerated Profits, and Louis Navellier's Platinum Club, are not based on any actual securities trading, portfolio, or accounts, and the newsletters' reported hypothetical performances should be considered mere "paper" or proforma hypothetical performance results and are not actual performance of real world trades.  Navellier & Associates, Inc. does not have any relation to or affiliation with the owner of these newsletters. There are material differences between Navellier Investment Products' portfolios and the InvestorPlace Media, LLC newsletter portfolios authored by Louis Navellier. The InvestorPlace Media, LLC newsletters contain hypothetical performance that do not include transaction costs, advisory fees, or other fees a client might incur if actual investments and trades were being made by an investor. As a result, newsletter performance should not be used to evaluate Navellier Investment services which are separate and different from the newsletters. The owner of the newsletters is InvestorPlace Media, LLC and any questions concerning the newsletters, including any newsletter advertising or hypothetical Newsletter performance claims, (which are calculated solely by Investor Place Media and not Navellier) should be referred to InvestorPlace Media, LLC at (800) 718-8289.
Please note that Navellier & Associates and the Navellier Private Client Group are managed completely independent of the newsletters owned and published by InvestorPlace Media, LLC and written and edited by Louis Navellier, and investment performance of the newsletters should in no way be considered indicative of potential future investment performance for any Navellier & Associates separately managed account portfolio. Potential investors should consult with their financial advisor before investing in any Navellier Investment Product.
Navellier claims compliance with Global Investment Performance Standards (GIPS). To receive a complete list and descriptions of Navellier's composites and/or a presentation that adheres to the GIPS standards, please contact Navellier or click here. It should not be assumed that any securities recommendations made by Navellier & Associates, Inc. in the future will be profitable or equal the performance of securities made in this report. Request here a list of recommendations made by Navellier & Associates, Inc. for the preceding twelve months, please contact Tim Hope at (775) 785-9416.